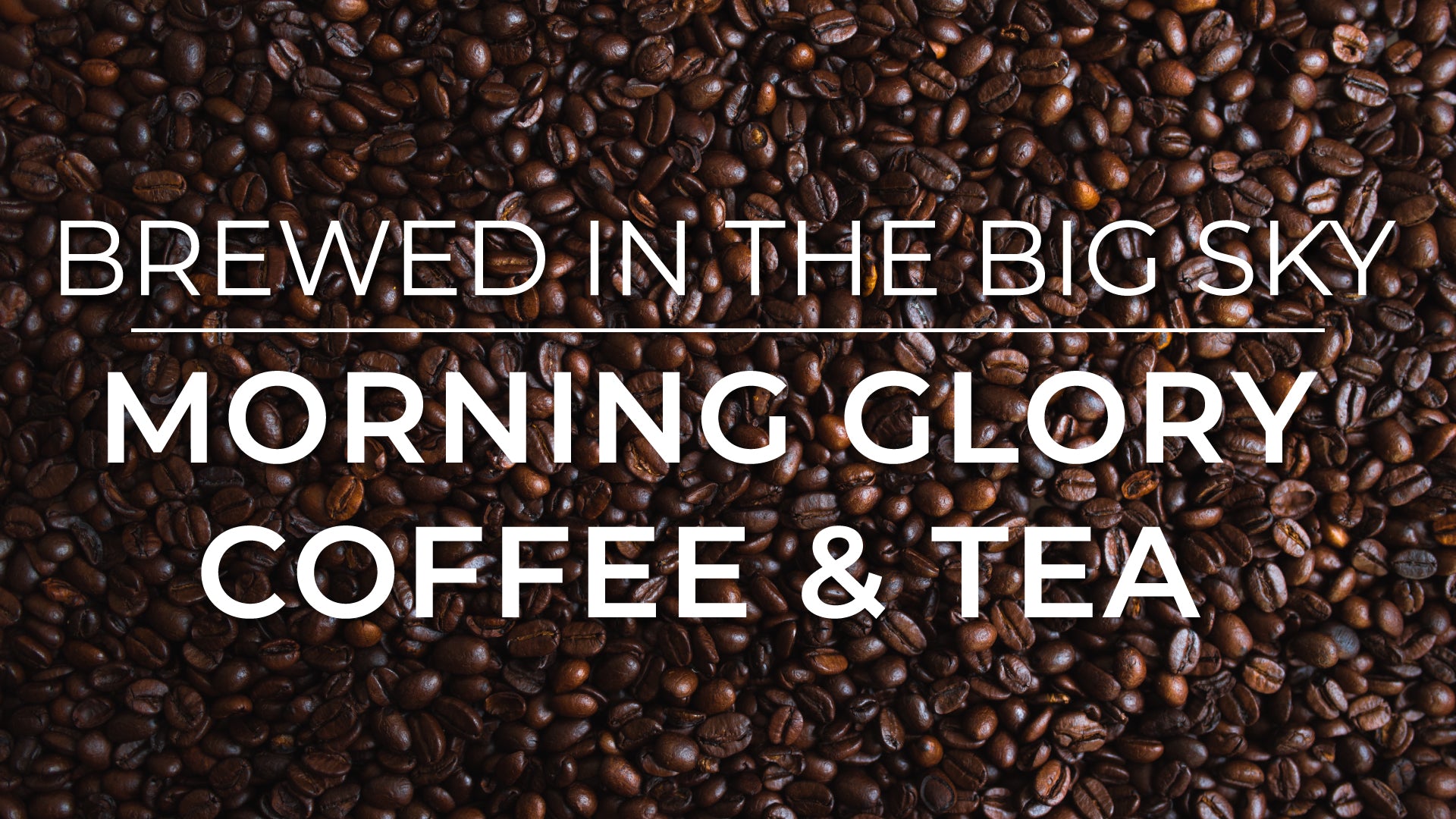 Brewed in the Big Sky | Morning Glory Coffee & Tea
Discover the magic of West Yellowstone! For over 100 years this small town has welcomed visitors from all over the world, as it is a gateway to Yellowstone National Park. Take a trip back in time to experience this charming community and its 4 million annual visitors. With its close proximity to Yellowstone National Park and its variety of lodging options, West Yellowstone has something for everyone. Find the perfect hotel, resort, guest ranch, cabin, RV park, or campground—the possibilities are endless!
Treat yourself to the best of Yellowstone National Park and small-town charm when visiting West Yellowstone! Check out Morning Glory Coffee & Tea, a local business that's been owned and operated by the same family for 16 years. Named after the park's stunning Morning Glory Pool, their coffee is as rich in flavor as the pool is in color. Chris and his wife met while working at Old Faithful in Yellowstone in the early 1990s. With roughly 30 years in the coffee business since then, including a stint with the Kauai Coffee Company in Hawaii, he and Laura eventually landed back in Yellowstone just outside the West Entrance. And we sure are happy they did!
A truly family-owned Montana business, Chris, Laura, and their two boys run the entire show, from sourcing the beans to roasting and packaging. The Montana Gift Corral is proud to partner with and carry Morning Glory coffee blends and teas. Our customers are big fans, and so are we!


The Coffee
From the morning cup to that afternoon pick-me up, Americans love their coffee! According to the National Coffee Association's National Coffee Drinking Trends report, 64% of us are drinking coffee every day. With so many top-quality blends to choose from, it's no wonder why we can't get enough! Trust us, incredible coffee is just around the corner over at Morning Glory Coffee!
Burke with Morning Glory Coffee sources coffee beans from around the world from top coffee producing nations like Columbia, Guatemala, Papua New Guinea, Peru, and more. Their business focuses mostly on blended roasts, which means Burke meticulously measures out and combines coffees from a variety of origins to make delicious, balanced cups that are otherwise unachievable on their own. The result is a plethora of delightful blends we both enjoy and sell at the Montana Gift Corral, like the Grizzly Blend, Campfire Blend, and Obsidian Blend. 
One of MGC's most popular coffees, not surprisingly, is their oh so tasty Huckleberry Blend, one of their many flavored coffee offerings. You can find Morning Glory blends packaged whole bean, ground, and in K-cup pods!
More About Chris
It's not just his job, it's his passion! Chris Burke has taken his commitment to providing only the highest quality coffee beans and blends to a whole new level. With dedication and drive, he puts in the hard work to make sure his customers and wholesalers always get the best quality product.
Along with running a local coffee operation full-time, Chris somehow finds time as a Yellowstone guide part-time in the summer and even more so during the winter. He shares his extensive knowledge and passion for the park with his tour visitors and through his photography, which you can see featured on Morning Glory's many active social media channels. He has served on West Yellowstone's city council and was even named Montana ambassador of the year in 2017!



Many Morning Glory coffees are roasted and packaged specifically for the Montana Gift Corral. Browse our full selection of their coffees and teas. We are sure you will enjoy them as much as we do!

Written by: Matt Ludin & Alexa Jorgenson, MGC Content Creator
Photography by: Matt Ludin
Blog Cover by: Averi Thompson, MGC Graphic Designer