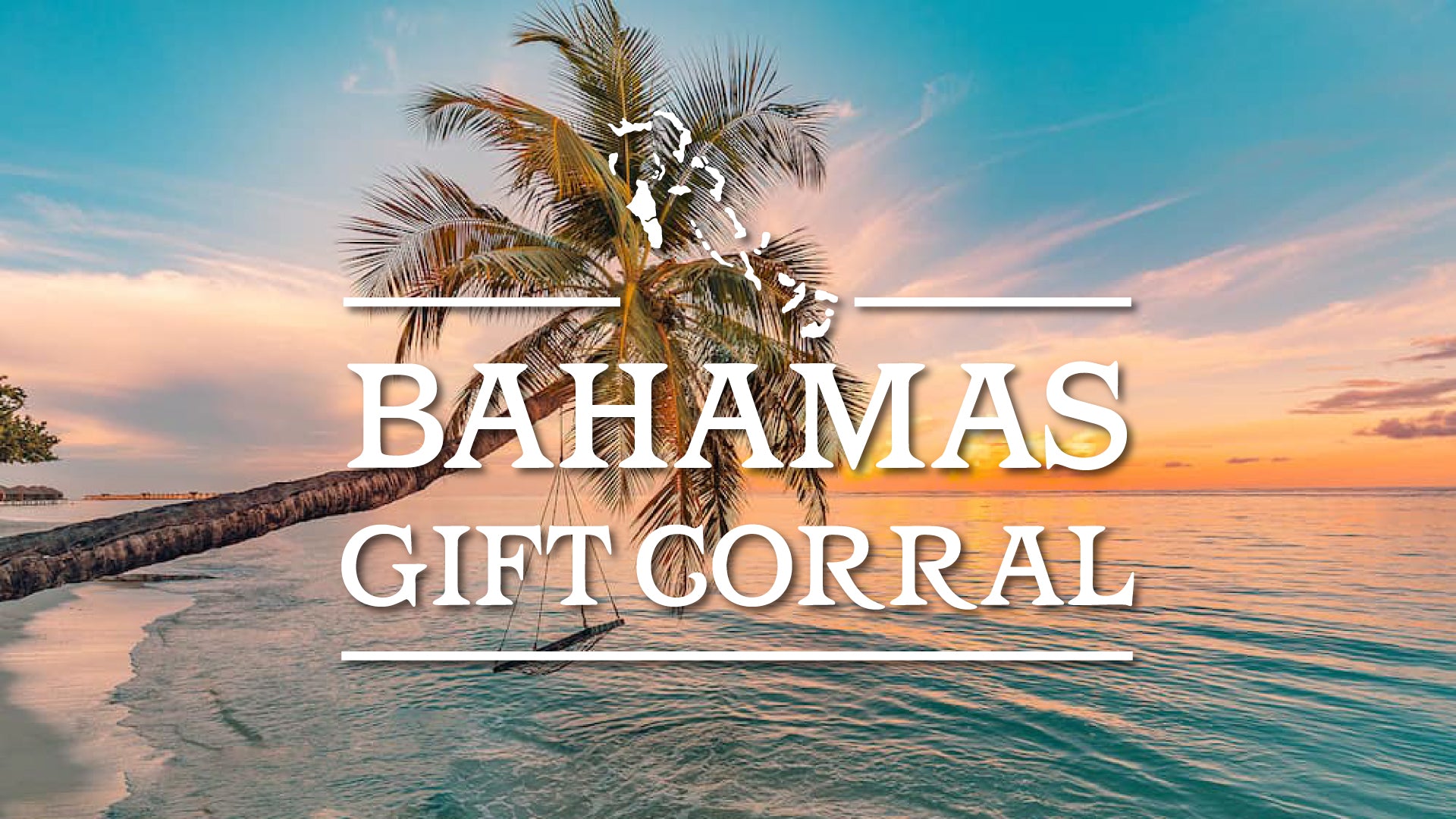 Now Introducing... Bahamas Gift Corral!
Our Big Announcement!
We're bidding farewell to Bozeman! This winter just doesn't seem to want to end, and we've had enough of the cold and snow - it's time for some sunshine and palm trees. You could say we're giving up that mountain life for that island life!
We're so excited to introduce... Bahamas Gift Corral!
Don't worry! Despite hopping over the ocean, our product range is staying the same. We've made some simple adjustments to bring you the perfect product mix that'll put a sunny smile on your face. Here are just a few of our bestselling products that will be following us to the shores of the Bahamas:
Bahamas from the Heart
We're ready to explore the Bahamas and experience the adventure of our new tropical island oasis, but we can't forget our roots! We're proud to announce that the book Bozeman from the Heart is now Bahamas from the Heart! What a great way to keep Montana close to our hearts in our new home. 
Pack your bags! Time to leave the snow and cold of Montana behind and set out to discover the beautiful tropical paradise of the Bahamas! Experience the sun, sand, and sea of these islands through the stories, memories, and poems of the people who call them home in the beautiful collection Bahamas From the Heart. You need to get your hands on it!

A Slice of Bahamas Cutting Board
It's out with the old and in with the new! Check out our rebranding transition from Bozeman to the Bahamas and see how we've kept our Montana foodies in mind with a selection of cutting boards and kitchenware perfect for all your culinary creations, inspired by you and your favorite Montana flavors!
Be the master of your own tropical paradise with the A Slice of Bahamas Cutting Board by Totally Bamboo! Enjoy all the flavors of an island getaway while you serve up your favorite fresh fruits. Don't worry y'all, we're moving closer to the source! Made from Moso bamboo, found throughout the Caribbean, including the Bahamas, it makes this cutting board gentler on knives than your typical plastic cutting board but also easier to care for than a harder wood. No matter where life takes us, Montana will always have a special place in our hearts! From the rolling plains of Bozeman to the beaches of Nassau, this laser-cut map is our way of showing our love and appreciation for all that Montana has given us throughout the years.
A Slice of Bahamas Cutting Board by Totally Bamboo
Bahamas Bearfoots
We've got the whole gang with us as we make our escape to the Bahamas - including our beloved Bearfoots Bears who we definitely couldn't leave back in Montana. Oh, there's no bears in the Bahamas? Shoot... well... I guess there is now! 
Bearfoots Bears might be made in Montana by the talented Jeff Fleming, but that doesn't mean that they don't BELONG in the Bahamas. Anyway, we couldn't leave Big Sky Country without a "beary" cute reminder of the state that we once called home.
What do you think folks? Should we call up Jeff Fleming and see if he'd custom make us some Bearfoots Bears that are surfing or sipping lemonade in an Adirondack chair on the beach?
Bearfoots Tent Campers Bahamas Ornament by Big Sky Carvers
Bahamas Purple Mango Lemonade
Speaking of lemonade, we can't leave our Huckleberry Lemonade in Montana. It's a fan favorite! Oh wait, they don't have huckleberry in the Bahamas do they? Umm... I guess we're going with Bahamas Purple Mango Lemonade! That will be a hit, right?
A cool sip on a hot day? Look no further! The Bahamas Purple Mango Lemonade mix is the refreshing and delicious thirst quencher you've been looking for. Try out this lemonade to get a true taste of island life and enjoy a "new" experience that'll have you coming back for more!
Is "purple mango lemonade" really gonna live up to the hype of Montana huckleberry? Maybe this tropical transition isn't such a good idea after all...
One More Thing...
APRIL FOOLS! Did we have you fooled? We may joke about moving to the Bahamas, but our Montana roots are far too deep to ever leave. Here's to the beautiful Montana mountainscapes and the tight-knit community in the Gallatin Valley that keeps us here year round - even in the snowiest of winters!

***

Written by: Alexa Jorgenson, MGC Content Creator
Blog Cover & Graphics: Averi Thompson, MGC Graphic Designer