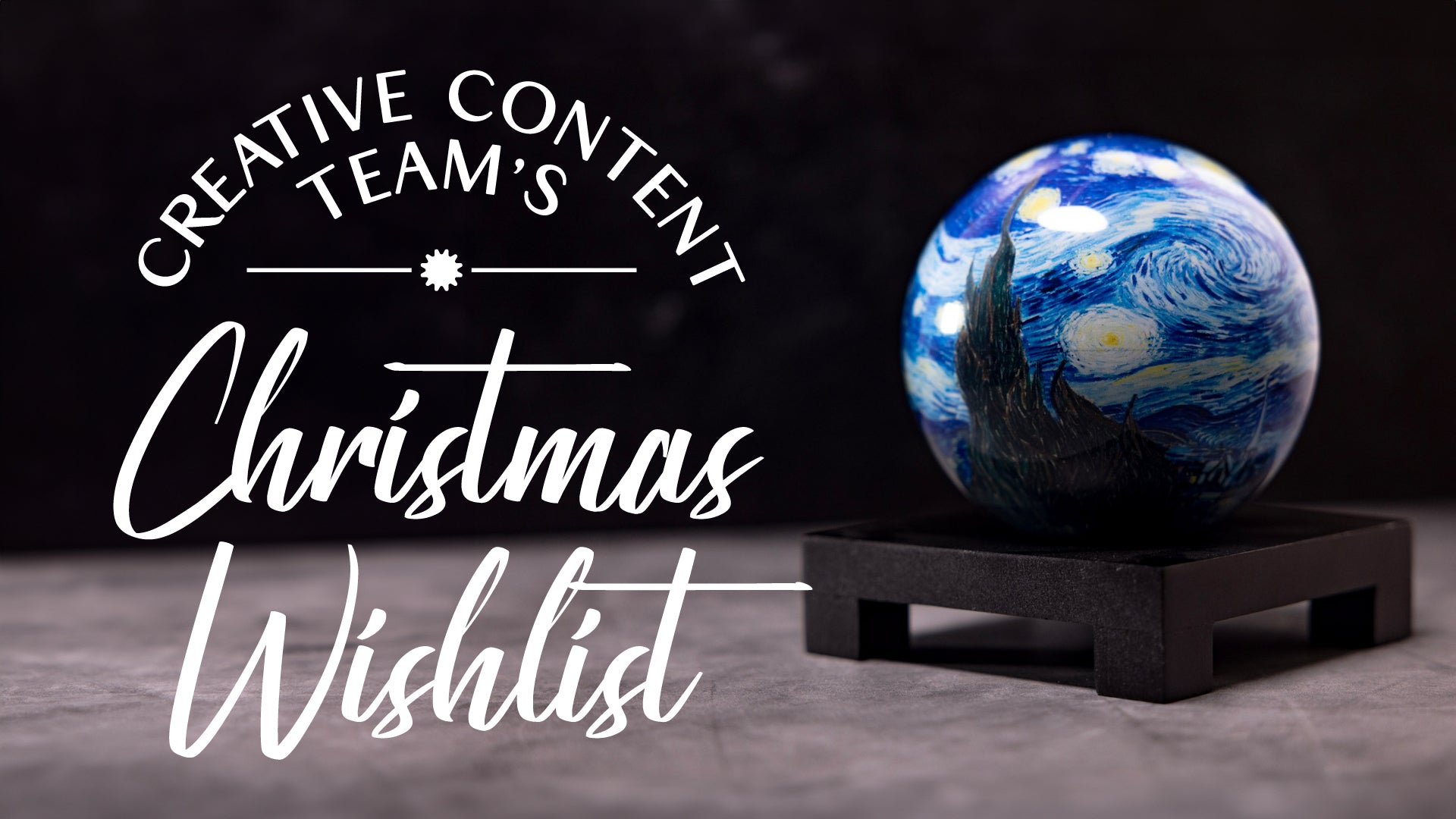 What's on Our Christmas Lists at Montana Gift Corral?
It might only be the second Saturday of November, but we're plum full of Christmas spirit here at Montana Gift Corral! We're thrilled to report that our physical locations around the Gallatin Valley area have begun prepping for the holiday season - specifically turning our downtown and mall locations into festive winter wonderlands. 
Not only are we decorating our shops for the season, but we are getting our Christmas lists ready! From home decor to scented candles and more, our Creative Content Team at Montana Gift Corral is delighted to share with you our top picks for Christmas this year.  
Cassi - Creative Content Coordinator
At the top of my Montana Gift Corral Christmas wish list is this Sandy Clough Christmas at the Cabin Glass Ornament! There are few things in life that bring me more joy than Christmas decorating, especially unboxing all of my treasured Christmas ornaments and placing them perfectly on my tree! The sweet image of a Christmas cabin in the woods of Montana makes me happy, and this year, I'm planning on getting it personalized when Trieste Cordova visits our stores in December! The message might be simple like "Montana Christmas 2023" or "Cozy in Montana." What do you think it should say?!  
Alexa - Content Creator
One of my favorite ways to relax and unwind during the fall and winter is by cozying up at home with a good blanket and putting on a comfort movie - this time of year, you can find me watching Pride & Prejudice (2005) over and over again, who's with me? 🤣
In my opinion, spending a cozy night in is never complete without the perfect candle. Recently, I have been loving our line of River Rock Candles by Eleven Point. This year, the campfire coffee scent will undoubtedly be on my Christmas list! This candle features a blend of rich black coffee with top notes of wild raspberry, maple and vanilla. Talk about the perfect combination to make your home feel more cozy for a movie night! Plus, we can engrave the wood lids of these candles at no additional cost. How cool!
Averi - Graphic Designer
Van Gogh has always been one of my favorite artists! His use of color and painterly style to create scenes of intrigue are the reason I think he is one of the greatest artists. Once I found out MOVA  made a globe that featured Starry Night, I knew I had to have it. MOVA Globes are a really cool item to have in your house, but since I live in an apartment some of them are a little too big to have. The Starry Night MOVA Globe is the perfect size to have on my shelf and will make for the perfect gift for any artist! It will definitely be on my Christmas list this year.  
Luke - Photographer
Deejo Knives are on my Christmas list this year because they are sharp and only weigh 37 grams with their largest blade. The perfect size for a backpacking knife and even just an everyday carry knife. You don't notice it in your pocket but when you need it, it's right there ready for any situation. What's better is they have different designs for a variety of blades and preferences so you can choose a more personalized blade that suits you!
**
Written by: MGC Creative Content Team
Photography by: Luke Clark, MGC Photographer
Blog Cover by: Averi Thompson, MGC Graphic Designer