6 Fantastic Local Winter Activities
Bozeman Fun for the Winter Season
Don't let the weather keep you shut in your home - Bozeman and the Gallatin Valley have so much to offer, even in the chilliest months. From activities rich in local culture, to relaxing destinations, and outdoor adventures other than skiing, we're here to offer you some different options for winter weather fun!
Taylor Planetarium image via https://www.museumoftherockies.org/
Museum of the Rockies
The perfect place to get a taste of Montana's history from the prehistoric to the pioneer, the Museum of the Rockies boasts some of the best paleontologists and collections of prehistoric skeletons by a local museum within the United States. That's not all they've got either: MOR holds a collection of Native American clothing and items dating back centuries, as well as original pioneer furniture, tools, carts and more. The museum also offers frequent child-friendly activities and events, and contains the amazing Taylor Planetarium. This "state-of-the-art projection system allows visitors to experience our universe and our world in vivid colors, dramatic motion and brilliant displays of light." They offer several different shows, and the occasional holiday-specific laser light show. Most of these shows are about 30 minutes long.
Don't miss your chance to snap a photo with Big Mike, the Museum's official T-Rex mascot!
 Big Mike image via https://www.museumoftherockies.org/
Snowshoeing
For the more adventurous of us, local outfitters offer the chance to snowshoe hiking trails around the Gallatin Valley, and even visit frozen over waterfalls. First off, you'll need to gather a bit of experience and learn the rules of the trail. Bohart Ranch, owned by Crosscut Mountian Sports is the perfect place for the beginning snowshoer! Just off of Bridger Canyon Road, this ranch offers beginner lessons and gear rentals. You can even take trail tours around the ranch.
But you won't want to stay with the easy options forever!
For a lesser-known but relatively simple trail, try out the Chestnut Mountain Trail, a local path created to provide more access to the amazing area in and around Bozeman. For a popular and good location for those seeking several beautiful waterfalls, check out Hyalite Canyon. A local landmark and favorite recreational location, Hyalite Lake offers amazing sights for those who can reach it. You might even see some ice-climbers or fishermen enjoying the area.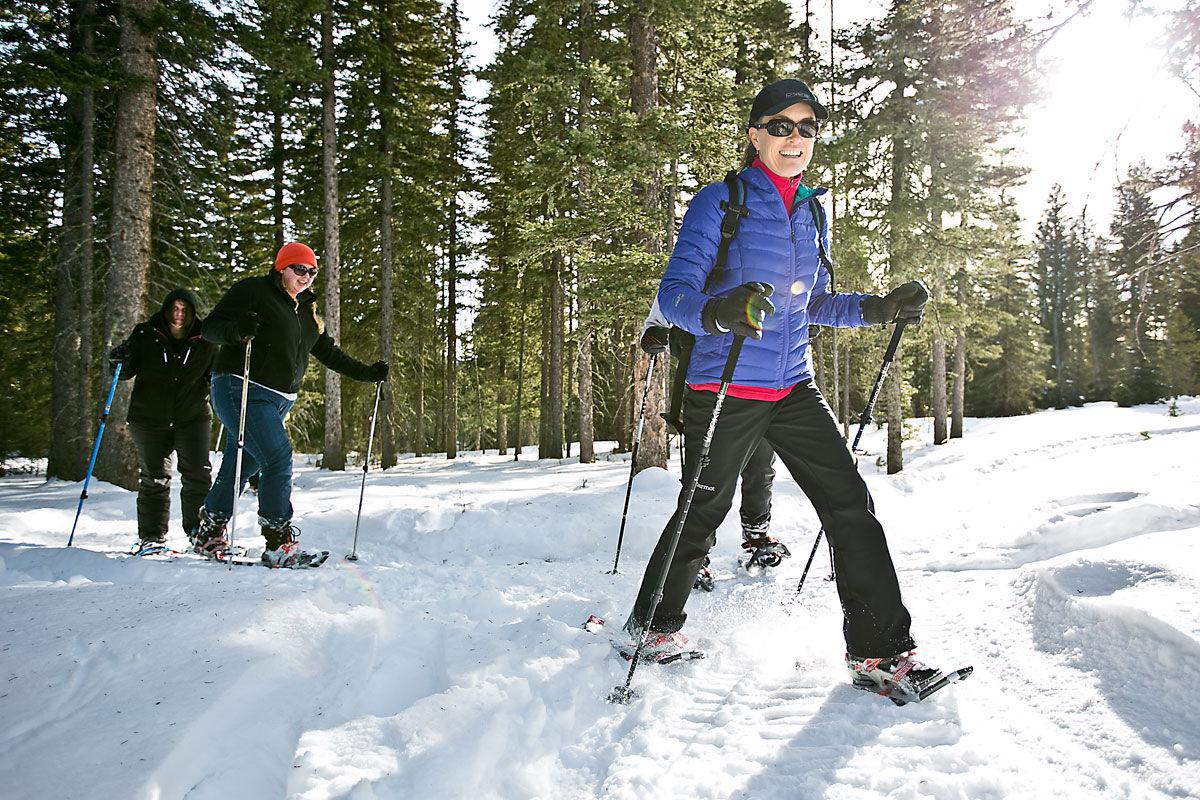 Bohart Ranch image via https://www.bozemandailychronicle.com
Local Hot Springs
Southwest Montana is in part known for its amazing natural hot springs. Great for your skin, and an easygoing way to enjoy the outdoors without dealing with the cold, these attractions are the perfect thing for a relaxing Sunday afternoon.
Just outside of Bozeman lies the Bozeman Hot Springs, a dual spa/fitness center that contains a full gym, a sauna and steam room, as well as several indoor and outdoor pools at different temperatures, calming indoor waterfalls, and occasionally, live music. The history of the hot springs dates back to the 1890's and is one of the oldest established recreational spots around southwest Montana.
For something with more of a view, Norris Hot Springs sits a bit father out of town, but is well worth the trip. Norris also frequently offers live music as well as adult drinks, locally grown delectable food, and camping areas.
 Bozeman Hot Springs image via http://bozemanhotsprings.com/
The Bozeman Film Society
As a nonprofit organization, the Bozeman Film Society is dedicated to offering the best rated films, documentaries, animated shorts, and more - all in the name of bringing new viewpoints and perspectives to our small town and providing the chance to connect both with the world and with our own community. These films are available thanks to local support. Keep you eyes out for their special kid friendly and classic film events. Often, these shows occur in the historic Ellen Theater on Main street, an amazing attraction in its own right!
Visit the Bozeman Film Society website for more information about upcoming shows.
 Ellen Theater image via bozemandailychronicle.com
Outdoor Skating
Bozeman is home to several city made and maintained outdoor skating rinks. With three locations at Beall Park, Southside Park, and Bogert Park, there's a day of magical winter fun available to everyone! Beall and Southside are both outdoor areas, while Bogert is maintained by Zamboni, and is a full sized and covered rink. These rinks typically open around Christmas - weather permitting, and close in March so the ice has time to melt and the grass can recover.
You can check whether the rinks are open and ready for skating on the official Bozeman website.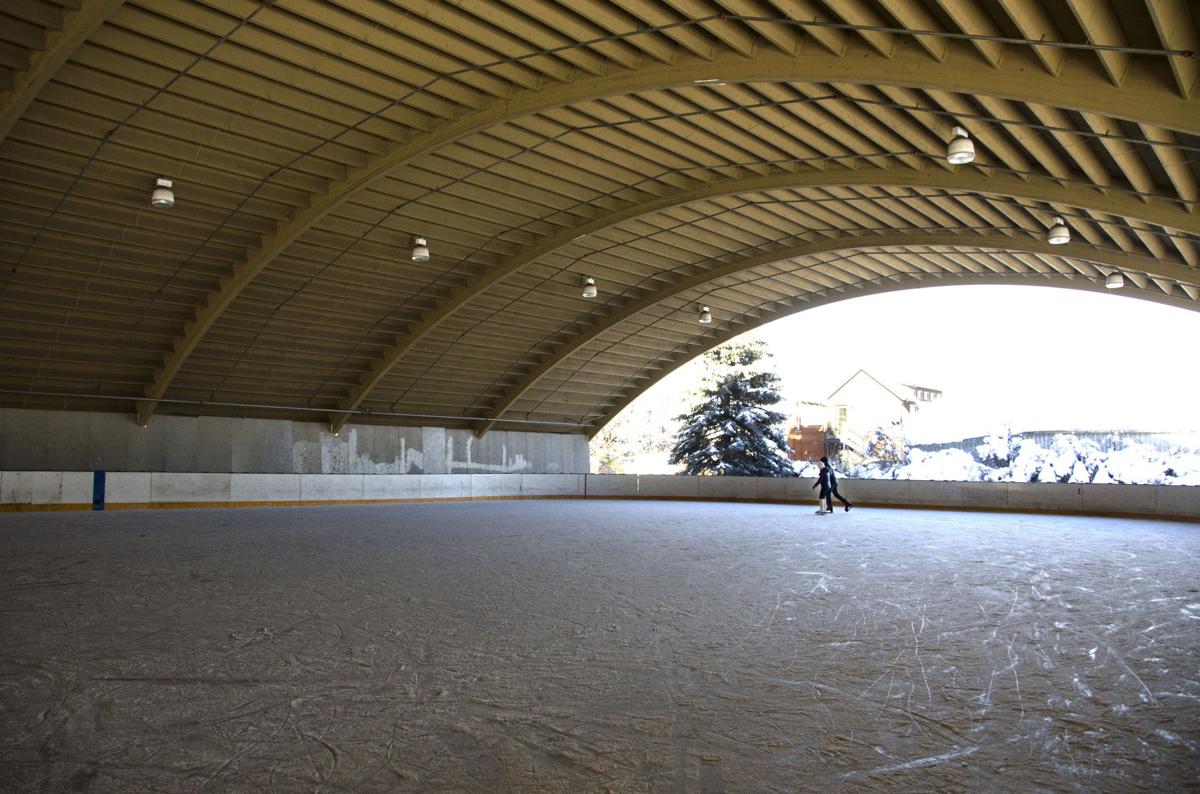 Bogert Park image via bozemandailychronicle.com
American Indian Council Annual Pow Wow
An amazing and culturally enriching annual event put on by the American Indian Council and hosted by Montana State University in Bozeman, the Pow wow is a free adventure that is sure to be a blast for the whole family! This festival has vendors offering native crafts and foods, dances and drum circles, storytelling, a winter fun run, sport events, costume contests and much, much more.
One of the largest of its type in Montana, this annual event is a must see for those interested in learning about the rich and diverse history of the state they're visiting or that they call home. The event helps support native students at MSU, so you can be sure your involvement is for a good cause. This amazing celebration typically takes place at the end of March or the beginning of April. 2018 will mark the 43rd anniversary of the event, and is scheduled for all day March 30 and 31st.
Native Dancer image via http://www.montana.edu/aic/successservices.html
by Emma Katherine Roberts