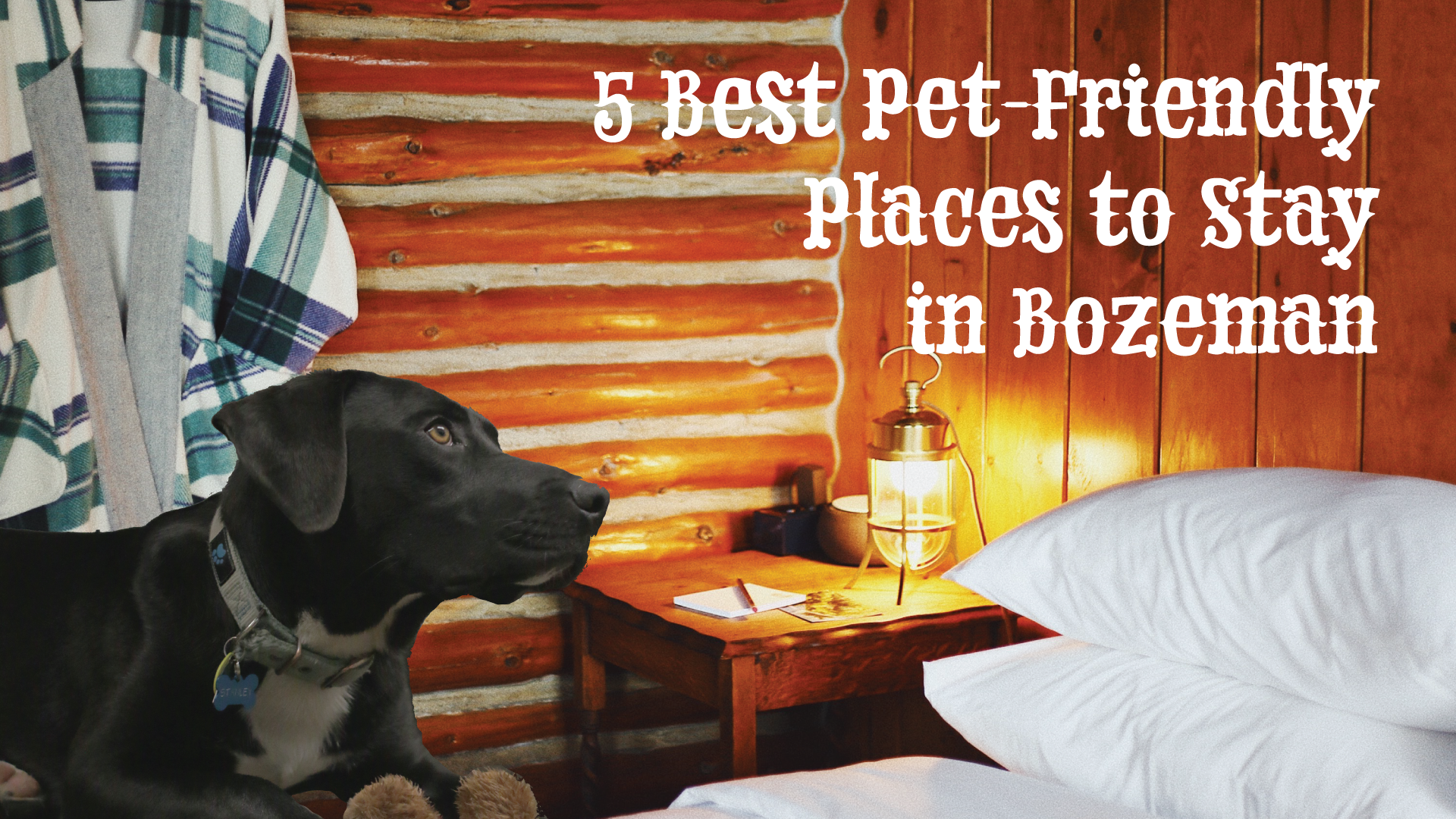 5 Best Dog-Friendly Places to Stay in Bozeman
5 Best Dog-Friendly Places to Stay in Bozeman
Vacations are a wonderful time, a time to relax and unwind… well unless you have kids. Accommodations are always a must when planning a vacation but since Bozeman is the dog capital of the state (we're dog people so we are bias), it is great to know what places you can stay with your beloved canine friends. Bozeman is an amazing location to bring your dog because unlike many kids, your dog won't complain about being on trails deep in the forest, walking through beautiful rivers, and being leashed up on the sidewalk while mom and dad enjoy a wonderful dinner at many of Bozeman's local restaurants. Grab your pup and sit back as we bark some useful trip tips your way. 
The Element Bozeman
Image Courtesy of Marriott
The Element Bozeman is located perfectly in Downtown Bozeman with easy access to all of Main Street and amazing shopping! With easy-to-find parking and an attached restaurant, the Element is a wonderful place to stay! Bringing your furry little friend is stress-free at the Element, and bringing your pup downtown is recommended! Most places downtown are dog friendly, and at the end of the day you can head back to the Element Bozeman and curl up and take in all the amenities the Element has to offer.  
The LARK Bozeman
Image Courtesy of The LARK Bozeman
The LARK Bozeman is nothing short of amazing! With access to one of Bozeman's best Ice Cream shops and wonderful coffee from Treeline Coffee Roasters, this one stop shop for leisure is placed wonderfully at the start of downtown! Your pup will be in awe as many other owners will be here and there, enjoying their cup of coffee and watching the traffic go by! This is a dog gon' heaven for owners as well. The LARK is an amazing yet relaxing hotel with wonderful modern rooms that give a Montana feel! 
Holiday Inn Bozeman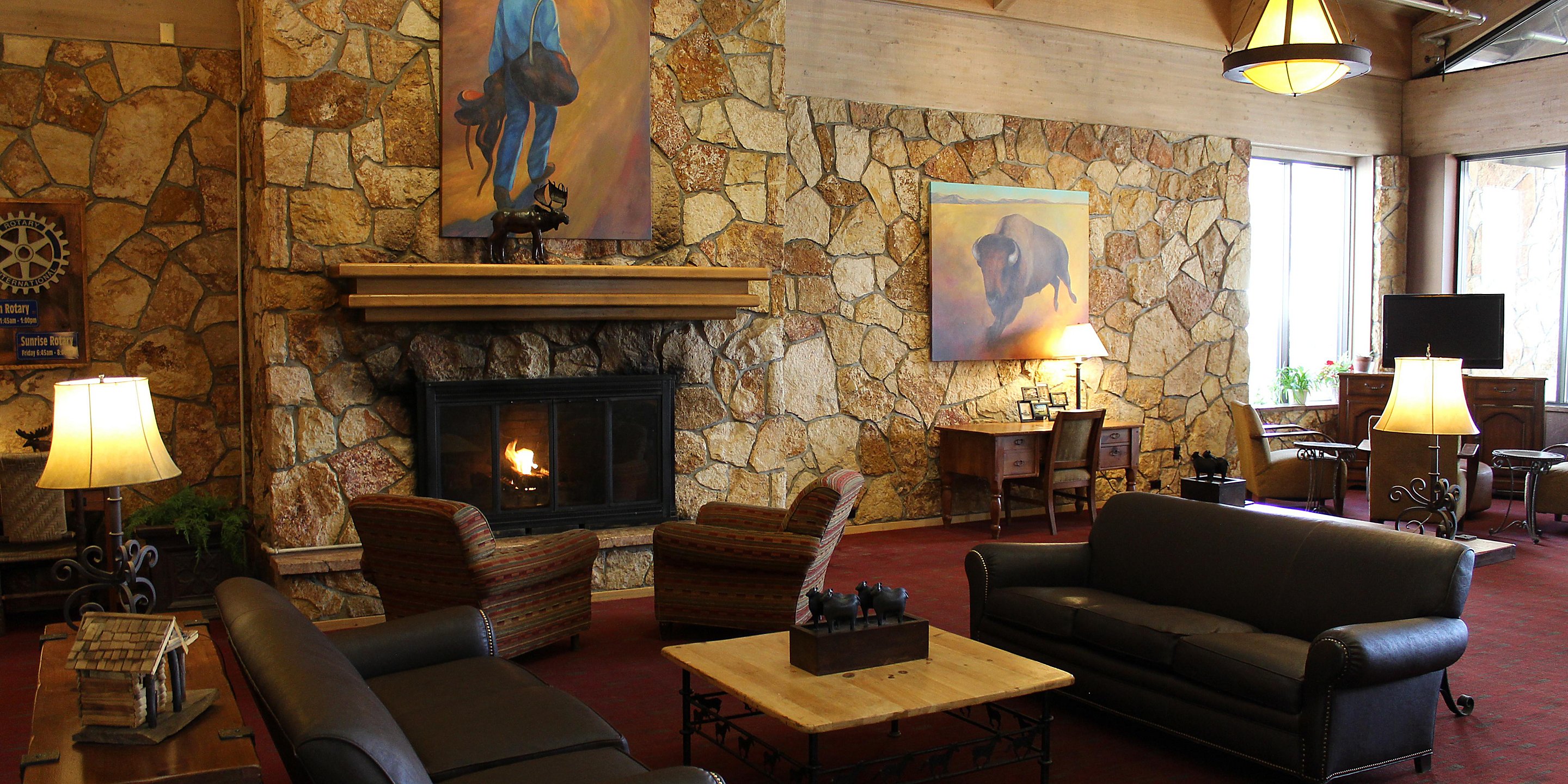 Image Courtesy of IHG Hotels 
The Holiday Inn Bozeman is one of the few hotels in Bozeman in which requires $0 extra fees for having your fur baby in your room. The Holiday Inn is located perfectly off of I-90 with easy access to Bozeman-Yellowstone International Airport. The Holiday Inn Bozeman also has a 24-Hr business center which is handy for business here in Bozeman. The Holiday Inn has many amenities and is a great home base for the surrounding activities with your pets!
Residence Inn by Marriott Bozeman
Image Courtesy of Marriott
This spacious hotel is right off of I-90, meaning after that long flight into Bozeman-Yellowstone International Airport you can pull right up to the Residence Inn by Marriott and head to bed. Your pet will love these spacious rooms that feel more like home. Only minutes from downtown, 15 miles from Bridger Bowl Ski Area, and 45 miles from Big Sky, this hotel is a wonderfully placed spot to explore Bozeman and the Greater Yellowstone area!
Best Western Plus Bozeman
Image Courtesy of Best Western
The Best Western Plus is a great option with dog-friendly rooms located a few minutes north of downtown. This lovely getaway has a tasty tavern and grill that is accommodating for the full family. This also has a wonderful indoor pool and hot tub, which is great for a long day on the ski hill. Bring your pup along on your next trip into Bozeman and let the memories begin. 
Written By Chris Wood