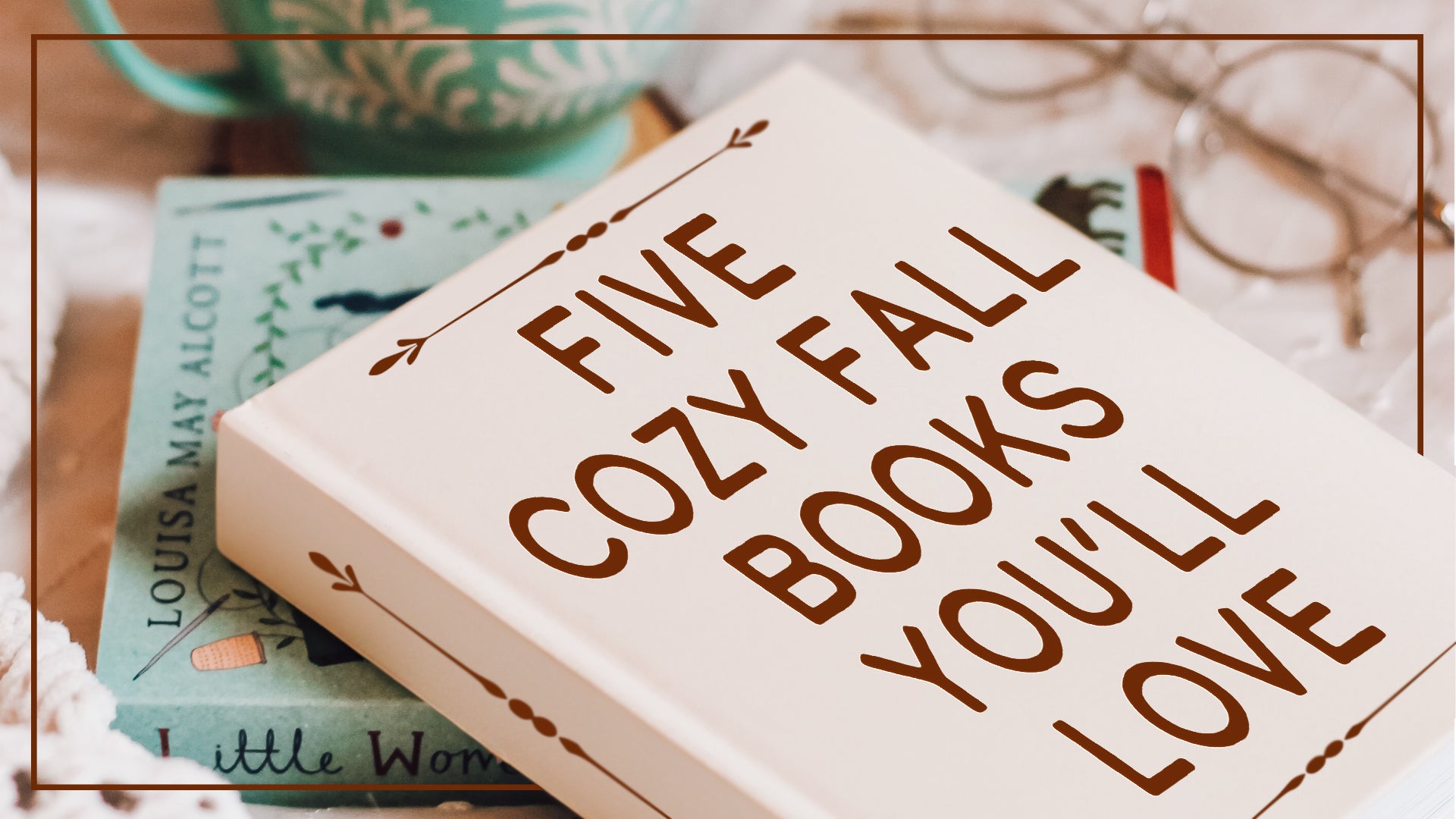 5 Cozy Fall Books You'll Love!
The air is getting cooler and the leaves are beginning to change color. Autumn is on its way! There is nothing we love more than snuggling up with a cozy blanket and pouring ourself a big cup of coffee while enjoying a good read on a chilly fall day. 
Whether you're looking for heartwarming stories for the little ones, captivating historical novels, or some exciting Montana-themed tales, we've got just the autumn reading list to cozy up with as we welcome the fall season.
1. The Autumn Visitors by Karel Hayes
If you're looking for the perfect cozy fall read for you and the kiddos, "The Autumn Visitors" by Karel Hayes should be at the top of your list! In this heartwarming book, a family of bears embarks on a series of nostalgic autumn adventures. From sneaking onto the country fair midway after hours to indulge in games to dressing in clever disguises to get the ultimate Halloween candy haul, these bears know how to have fun in the fall.
"The Autumn Visitors" captures the essence of fall with its charming illustrations and heartwarming tales of these lovable bears. It's a book that will make you want to cozy up with a warm drink and enjoy the magic of the season. Don't miss out on this enchanting read!
2. Wild Montana by Donald M. Jones
"Wild Montana" by the acclaimed wildlife photographer Donald M. Jones is the perfect fall read, inviting you to cozy up with its captivating visuals. Within the pages of this book, Jones beautifully showcases the wild creatures of the Treasure State in their natural habitats, from forests to rugged mountains and open plains. As you flip through the pages, you'll be transported to the heart of Montana's stunning landscapes, making it an ideal companion for those crisp autumn evenings!
"Wild Montana" is a true page turner that will put you in the mindset of a wildlife photographer, making it the perfect fall read for nature enthusiasts and Montana lovers alike!
3. Lady Long Rider: Alone Across America on Horseback with Bernice Ende
"Lady Long Rider: Alone Across America on Horseback" written by Bernice Ende is a captivating story about the journey of one woman's epic quest across America. With a sense of determination and adventure Bernice herself once embarked on an awe-inspiring journey, riding over 2,000 milks on horseback. 
Whether you're curious about what its like to cover 2,000 miles on horseback or are seeking inspiration for your own fearless adventures, you'll be roped in from the very first page of this thrilling novel. 
4. Wanted! Posters of the Old West by Barbara Fifer and Martin Kidston
"Wanted! Posters of the Old West" by Barbara Fifer and Martin Kidston is the ideal fall read for those seeking an entertaining journey into the rugged and untamed history of the American West. This title dives into the bygone era of train robberies, bank heists, horse theft, and more! Featuring a collection of actual wanted posters, readers will be transported to a time when authorities tried to bring bandits to justice. 
Whether you're a history buff or are simply intrigued by the wild tales of the Old West, Wanted! Posters of the Old West will be your go-to source of entertainment this fall. With a collaboration of Barbara Fifer and Martin Kidston, you'll be enthralled with this books historically accurate and lively storytelling!
 5. Fifty-Six Counties A Montana Journey by Russel Rowland
If you are looking to learn more about the beautiful Big Sky State of Montana this fall, we've got the perfect book for you! "Fifty-Six Counties A Montana Journey" by Russel Rowland is an ode to the state we live in. This novel covers the details and ideals that make Montana so unique and interesting!
Based in Billings, MT, Russel Rowland is a talented author who has written three best-selling books about the history and culture of Montana. His perspective is as entertaining as it is informational, making it the perfect cozy read for an autumn day in Montana! 
**
Written by: Alexa Jorgenson, MGC Content Creator
Blog Cover by: Averi Thompson, MGC Graphic Designer
Photography by: Luke Clark, Alexa Jorgenson, Zach Altman - MGC Creative Content Team