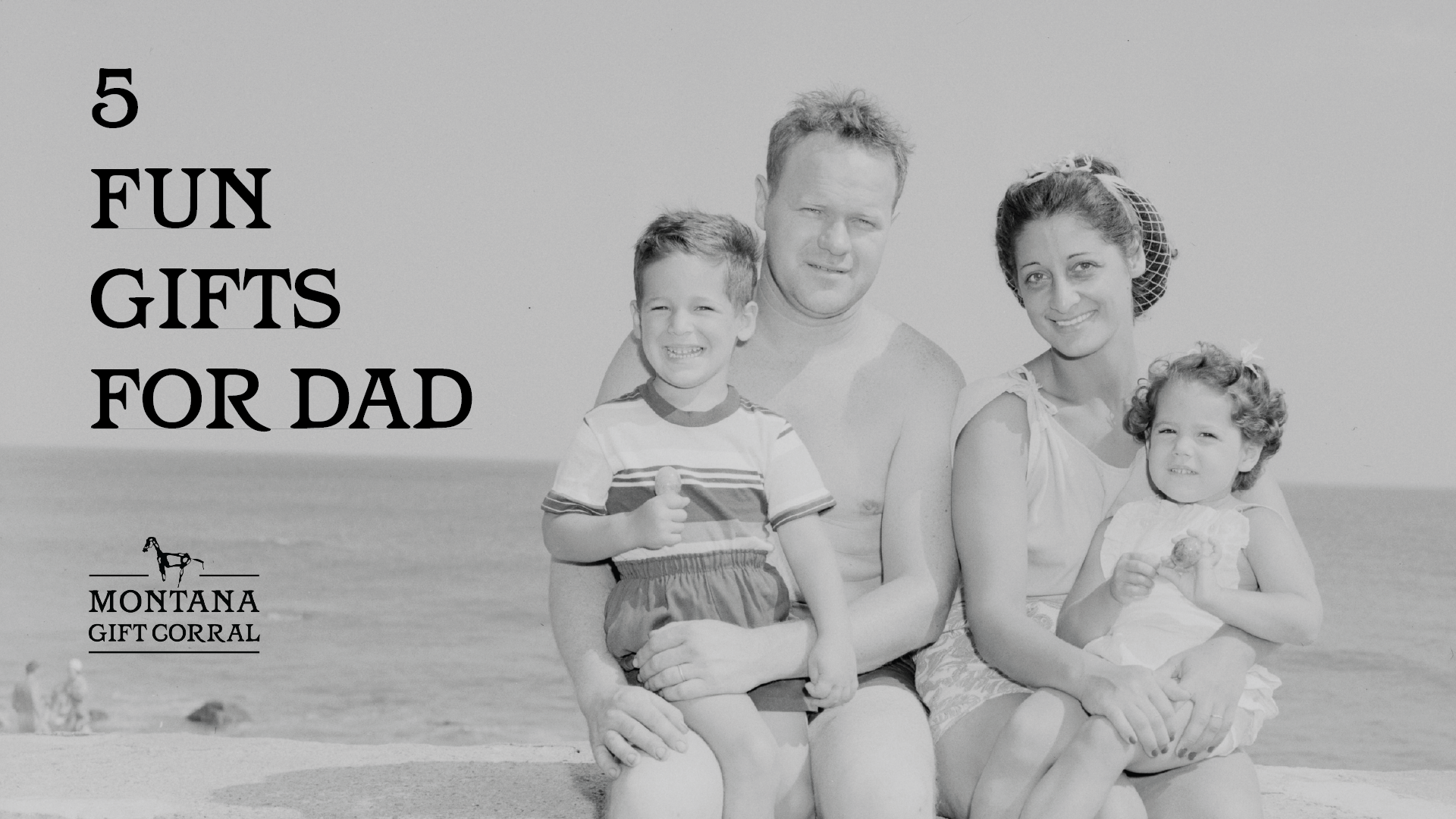 As a friendly reminder, don't forget Father's Day is Sunday, June 21!
Fathers create impressions on us all that last with us for the rest of our lives. Father has latin connotations of a guider, helping their children along a path to better themselves. Relationships aside, no matter the father, they have a large impact on who we all are. 
Father's day is for recognition to a roll-model in each and everyone's life. In order to help show this recognition, we usually give gifts to our fathers. Luckily, we got you covered this year with our Father's Day Gift Guide showcasing many wonderful gifts suitable for any dad out there! 
The first gift is for the Bobcat fan. Whether you're a Montana State University Alumni or just happen to live in Southwestern Montana, you know that this is Bobcat Country. This Bottle Opener can be any dad's asset on game day. Attach it to the tail-gate rig to open brews on command at Bobcat Stadium, or throw it in the kitchen to have an effortless opener near the fridge. No matter where this Bobcat rests, it'll be there for all the dads needing to open a cold beer or old-fashioned Coca-Cola. 
If the dad you're celebrating is the type of guy to drink only craft brews, look no further than to his next favorite growler. Micro-Breweries are scattered everywhere across the United States and beyond, so chances are your dad has a favorite draft at one of the local breweries. This refillable growler allows you to bring home your favorite beer while showing off your Montana pride. With two different designs, this growler is sure to put a smile on any dad out there. 
A journal can solve anything from blank memories to marital disagreements. Don't believe me? Start by writing down your favorite memories, your tasks, and whatever you deem necessary to place on paper, and have a tangible piece to recollect on. This is your gift, do what you please. Start off the journal with a loving note, or keep it blank and let fate fill the journal. We'll supply the journal, you supply the memories!
Living in the Rocky Mountains tends to bring out the "Mountain Man" in men. The hair gets longer, as does the facial hair. Some make the excuse that it's to keep warmer in the winter, but for many... it's just extra work. The rough look doesn't have to be rough on your skin. Grab your dad some natural shave cream and he'll thank you later. Bring back the healthy skin in your husband or dad's face this Fathers Day. 
Every gift needs a card. Appreciation through gifts is nice, but it comes down to the words of appreciation in love that make the gift stand out, and make you the best Daughter/Son/Partner out there! These hand-crafted cards are sure to leave a lasting impression on the recipient.
Make this Father's Day the best one yet with the help of our gift guide!
Written By: Chris Wood