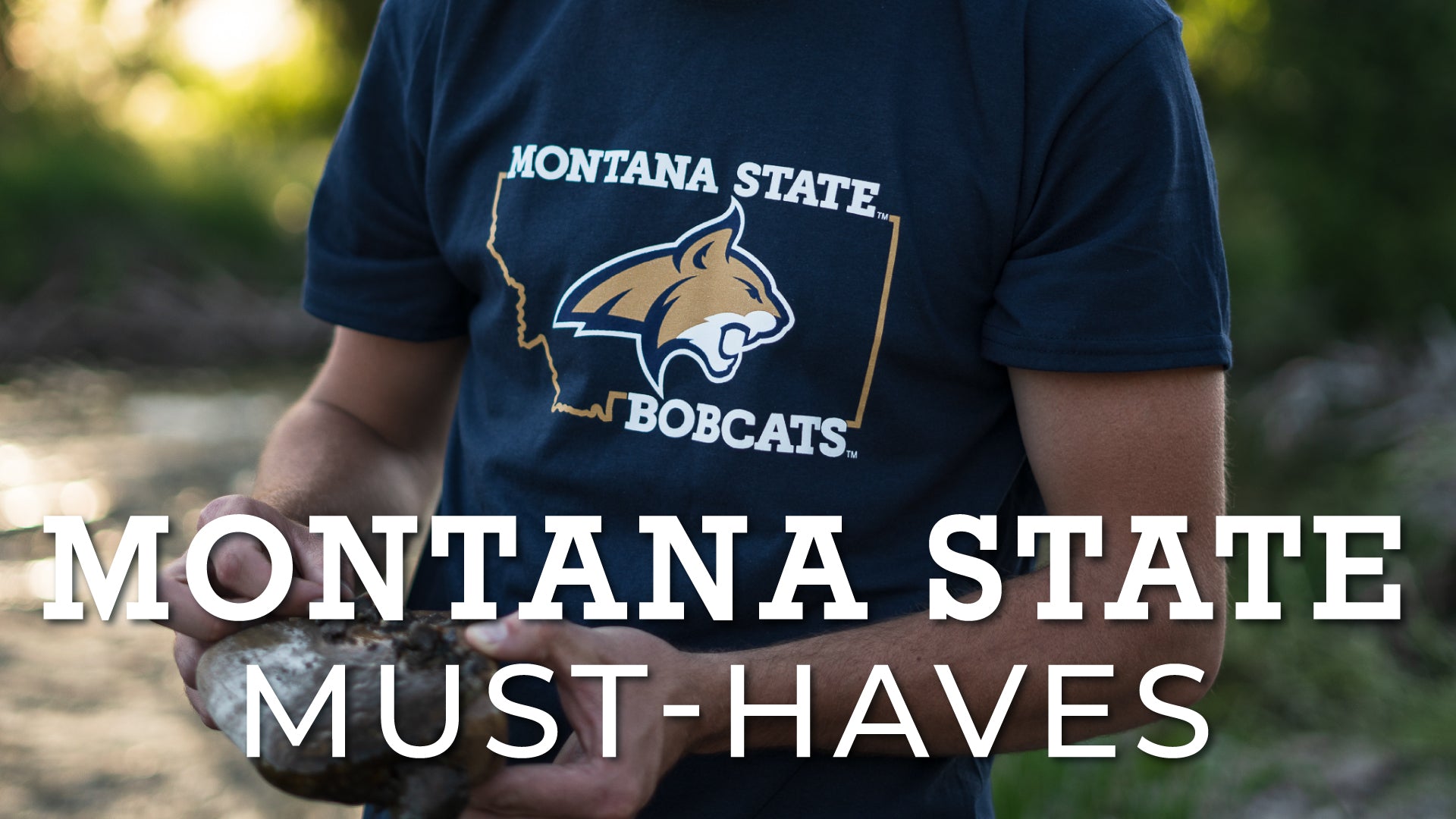 Must-Haves for Every Bobcat Fan
Bobcat fans are unlike any other. From the classic rivalry games of Cats vs. Griz, to the sub-zero football games in Bozeman, Montana; no other college out there has such a die-hard following. Montana State University is surrounded by some of the most amazing mountains in the lower 48, but being trapped around mountains means you never know what the weather is actually going to be like. Montana State University fans are also prepared more than most fans. These fans are creative with their tailgating, but being prepared for the halftime blizzard or the mid-September heatwave is a must. After kickoff, the game is up to the weather. 
No matter if we have snow or sun, it's better to be caught with something actually on your head, rather than off. Hats are a necessity for any sporting event, alumni gathering, or mid-summer stroll around town. 
MSU Navy Distressed Bobcat Hat by The Hamilton Group
Sporting events can get hot and sunny. Sunglasses do only so much until you have to take a peak at the score board or the media screen. That extra few inches of forehead protection goes a long way! With an embroidered bill and a 3D embroidered cap with the MSU Bobcat logo, this hat is a win in itself! 
Montana State Retro Rectangle Sticker by The Hamilton Group
Stickers can tell a lot about an individual. We've all been there, sitting behind a Subaru Outback at a stoplight and every chunk of real estate besides the windows is filled with bumper stickers. Each sticker has a story and an origin, even though it might have ruined the resale value. Bumper stickers can represent what people believe in and what they fight for. In this case, this sticker represents the die-hard Bobcat fan in yourself. 
 Many man-caves around this area have local street signs that people grabbed in their college days. These signs represent a lot, whether the street name is an inside joke or a cool street! Luckily, we have a sign that you won't have to steal. 
Hang this sign over your future Bobcat's door or mount it on the tailgate rig! Wherever you present this sign, it will be sure to capture the best attention and liven up the area. Show your MSU pride with this awesome head-stamped metal sign! 
Montana State University Bobcats Montana Tee Shirt by The Hamilton Group
If you have any plans of going to a Montana State University sporting event, you'll need a shirt to represent your team. Look no further to some of the most attractive MSU shirts out there! This MSU Bobcats Montana Tee is perfect if you love representing your team, and your state all at the same time! 
While you partake in these sporting events, it's usually common to grab a cold one while you're at it. The problem is, sometimes its a little too warm, and all you want to do is keep that brew cold! Look no further because this Koozy is here to save the day. 
MSU Camo Zipper Bottle Opener Koozy
The zipper opens your beer, and the Koozy keeps your brew cold. It's that simple! Being a Bobcat fan is also a simple choice. Being a Bobcat Fan is special, since we not only support a team and a college, but we support a community as well. Bozeman is home to some of the best sports-fans there are. Rep your MSU gear with pride and remember, GO CATS! 
Written by: Chris Wood