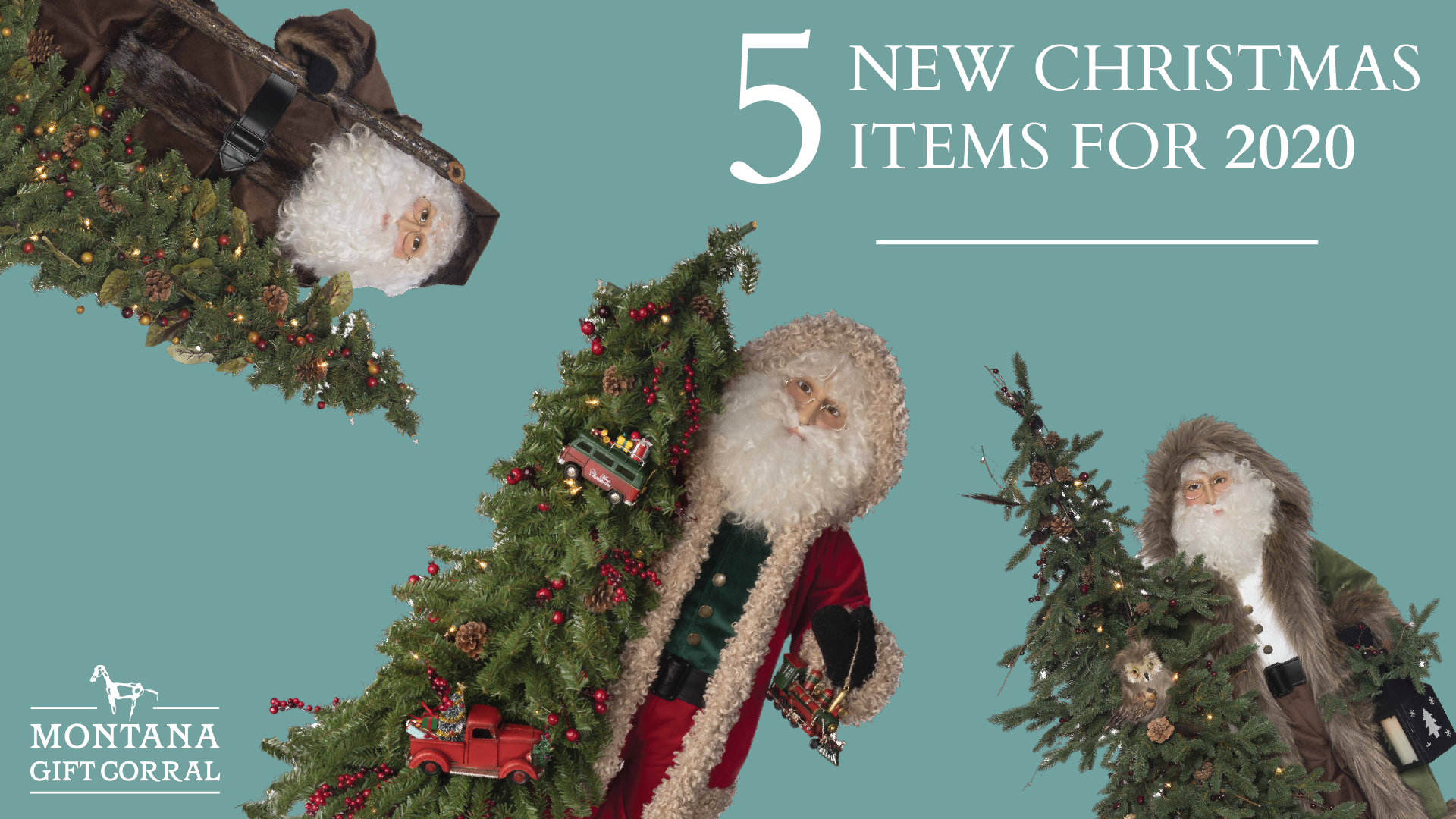 5 New Christmas Items for 2020
As the kids run down into the family room early in the morning, you roll-over and give a "hulk-style" slap to the alarm clock. 
"Just 10 more minutes" you mumble...
Something seems a little different this morning. There are presents under the tree, a cookie missing from Santa's visit, and a lot of impatience coming from the young ones. This year is different because the excitement of Christmas just couldn't be contained. 2020 is the year for Christmas in July. 
Since this year took off on a set of square wheels, we and many more alike have learned how special being together is. When we are forced to be apart, the idea of "together" becomes a foreign concept. For almost a third of 2020, families have learned to keep in contact virtually. Friends have learned to share a drink over the phone. Love has been tested, now more than ever. 
Luckily there are a few designated days on the calendar that are meant for these days of love and company. Since the start of COVID-19 Easter, Mother's & Father's Day, Memorial Day, Independence Day, and other international holiday celebrations have been pushed into the back of our heads. 
Now don't you worry, soon this will all make sense. 
With all of our time that we have been forced to be apart for our own good and the safety of others, the idea of opening presents with the family and enjoying some quality time in conversation doesn't seem like too bad of an idea for July, 2020. Now Christmas is still around 150 days away, but don't you worry; we're beginning to receive new product for the 2020 Christmas season! 
~
Bearfoot's Bears Ornaments

Bearfoot's Bears Figurine
Born and raised in Montana, Jeff Fleming has been bringing joy to the Christmas season each year with his wonderful line of art, especially his Bearfoot's Bears figurines and ornaments. We are excited to be bringing in a few new 2020 Bearfoot's Bears ornaments to grow the already large bear family we have. There is a Bear out there for every person and style of tree, so adopt your new ornament this summer! Or winter...
See all Bearfoot's Bears by Jeff Fleming
Father Christmas Santa Decorations
 
Woodsy Santa
As a child, I remember vividly my family's Santa figurine. I always thought this was just the coolest! I would always try to steal Santa's glasses as I thought they would help me see through all of that wrapping paper. This year at Montana Gift Corral, we have gotten a new line of Santa figurines that range from 2-3' tall! 
Wildland Santa
We now have Santa ready for any household. From Woodland Santa to Grandpa Santa, He's ready for whatever 2020 and the holiday season throws at him! Mix and match ornaments from the big tree or add your little touch to the household Santa. 
"Opa" Santa
This year, bring in a little Montana-style Christmas into your household. The kids will now have their new favorite decoration, and you'll have the house to stand up to the Christmas Magazines! 
To see more of Ditz Designs by Hen House, click here. 
Art Studio Company Ornaments
Ski Lodge Bridger Bowl Christmas Ornament
Ornaments are some of the most symbolic pieces of the holidays. They decorate trees and homes while keeping memories and stories. Growing up, our tree was full of school-made ornaments mixed with antiques and souvenirs acquired from over the years. Art Studio Company makes it easy to bring home memories and hang them on a tree! With wonderful artwork and small-business quality, Art Studio Ornaments are what you need for this Christmas. 

Now whether you're planning on a Christmas in July or preparing for this December's festivities, know that Montana Gift Corral is your one-stop-shop for everything Christmas and gifts!
Remember... only 157 more days until Christmas.
Written by: Chris Wood