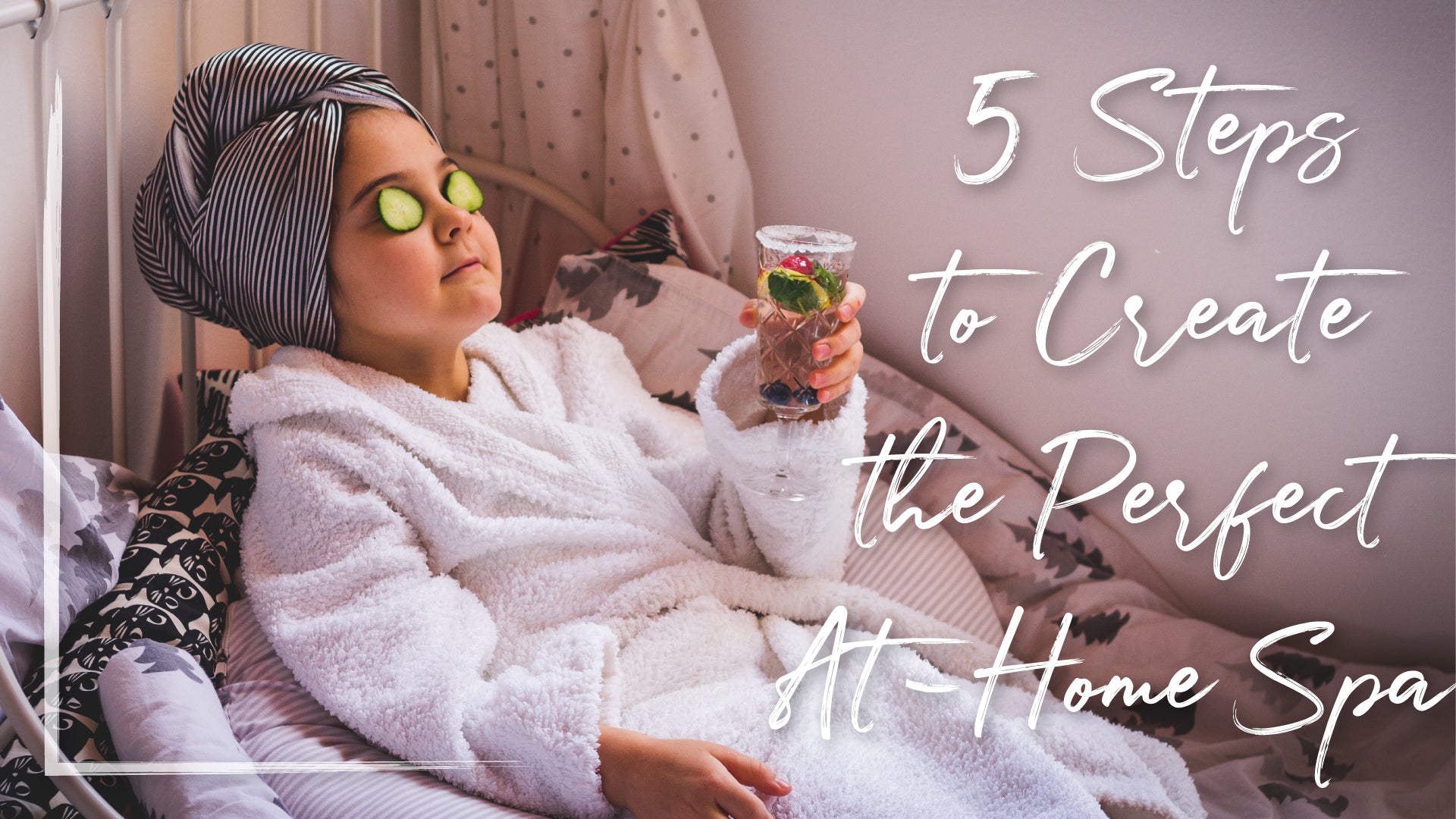 5 Steps to Create the Perfect At-Home Spa!
If there is one rule we like to live by here at Montana Gift Corral, it's that self-care is healthcare! And we promise that this is something we didn't just make up on the fly, in fact, there are scientific studies that prove self-care is beneficial for better physical, mental, and emotional health and well-being. Some research even suggests that frequent self-care practices can promote some positive health outcomes including fostering resilience, a longer life span, and helping an individual manage stress in a more productive way. Sound like some benefits you could get used too? Well, we're here to help. Montana Gift Corral carries a variety of products that are essential to creating the perfect spa day. So without further ado, lets get into it! Here are 5 Steps to Create the Perfect At-Home Spa:
1. Set The Mood
The first step to creating the perfect at-home spa day is to set the mood. It's time to take a step back and pamper yourself, you deserve it! As such, turn on your favorite calming playlist, dim the lights, and light your favorite candle!
If you are looking for a recommendation, we adore the Mountain Forest, Grapefruit Pine, and Red Currant Hurricane Candles by Himalayan Trading Post! Himalayan Trading Post, a company based out of Georgia, is inspired by the unexpected, the vintage, and the distressed textures of bygone times. Every candle is beautifully fragranced and is hand-poured using artisan techniques with a natural soy wax blend made in America and high-quality essential and fragrance oil compounds. These candles are hand-crafted in small batches and are thoroughly inspected to ensure they meet strict quality standards!
 2. Prepare a Relaxing Bath
There is nothing more relaxing that a warm bath. Not only are baths an excellent way to de-stress, but they are highly therapeutic! In fact, according to Dr. Bobby Buka, a dermatologist base in New York, "your skin releases endorphins in response to the soothing warm water the same way that endorphins are released when you feel the sun on your skin". Soaking in warm water can even improve your breathing habits, reduce the risk of a heart attack, improve blood sugar control, and lower your blood pressure. Who knew! 
Make your bath extra luxurious with the Peony Rose Bath Fizzers from Sugarboo & Co! These fun bath-time additions are sold individually and are scented with a peony rose fragrance. This floral, relaxing scent, will ease your worries as you slip off into fantasy land while your bath bomb froths, fizzles, and dissolves. What could possible sound better than that?
 3. Sip On Your Favorite Tea
While you enjoy your warm and sudsy bath, make sure you have your hot beverage of choice within reach! When it comes to warm drinks, we are partial to herbal teas. Herbal teas are not only delicious, but they offer a variety of medical benefits! Derived from natural elements, herbal teas, have shown to boost your immune system, and fight off inflammation. Not only is sipping on a hot mug of tea relaxing, but it is evident that drinking tea promotes wellness! 
The Morning Glory Red Cinnamon Orange & Clove Rooibos Tea is definitely a fan favorite here at Montana Gift Corral. This soothing tea offer a warm mix of cinnamon and orange. We guarantee that your tastebuds will awaken with joy after one sip of this delicious blend! Based out of West Yellowstone, MT, Morning Glory is a coffee company know for their rich, flavorful coffee and tea options. In addition to offering an array of delicious products, this family owned, local company, is a proud roaster of ethically and sustainably sourced coffee since 2005. So cool!
4. Moisturize!
When you've soaked for your preferred amount of time, it's time to head out of the bath! Once you've dried off, it is essential that you moisturize. During the Montana winters, dry skin is unavoidable. Cold temperatures, dry/heated indoor air, chilly winds, and a lack of humidity all contribute to excessively dry skin. Moisturizing is an important step in protecting the skin's natural barrier, reducing irritation, and mitigating the uncomfortable effects of dry skin. This beings said, incorporating a moisturizer is crucial to having an effective and thorough self-care regime!
One of our favorite moisturizers we carry at Montana Gift Corral is undeniably the Body Lotion by Archipelago Botanicals. Featuring a variety of scents including Charcoal Rose, Coconut, Lavender, Morning Mint, Oat, and Black Honey, this lotion is guaranteed to leave your skin feeling smooth and hydrated. Archipelago Botanicals is a company that is passionate about using a mix of essential oils and natural ingredients in its products. This unique company is committed to its mission of enhancing your life through simple ingredients with a rich brand experience.
5. Relax!
Now that you've taken a luxurious bath, sipped on your favorite warm beverage, and moisturized, its time to take a load off! Grab your favorite robe, sleepwear, or pair of sweatpants and rest. Watch your favorite tv show, movie, or read a book! Relax knowing that your body and mind is thanking you for taking such good care of yourself. 
When it comes to pampering ourselves, there is nothing more freeing than not wearing pants, am I right? After we are done with our self-care regime, we love to throw on the Cabin Moose Sleep Hoodie by LazyOne. This fun wildlife-inspired oversized hoodie is oh-so-comfy and will keep you warm despite the hostile winter conditions! Lazy One is a company located in the Rocky Mountains, with a passion for creating high-quality products that are both comfortable and earth-friendly. This company is committed to employing environmentally friendly business practices including partnering with environmentally sound factories, displaying their products with recycled materials, and even using 100% azo-free dyes!
Written by: Alexa Jorgenson
Blog Cover Design by: Averi Thompson