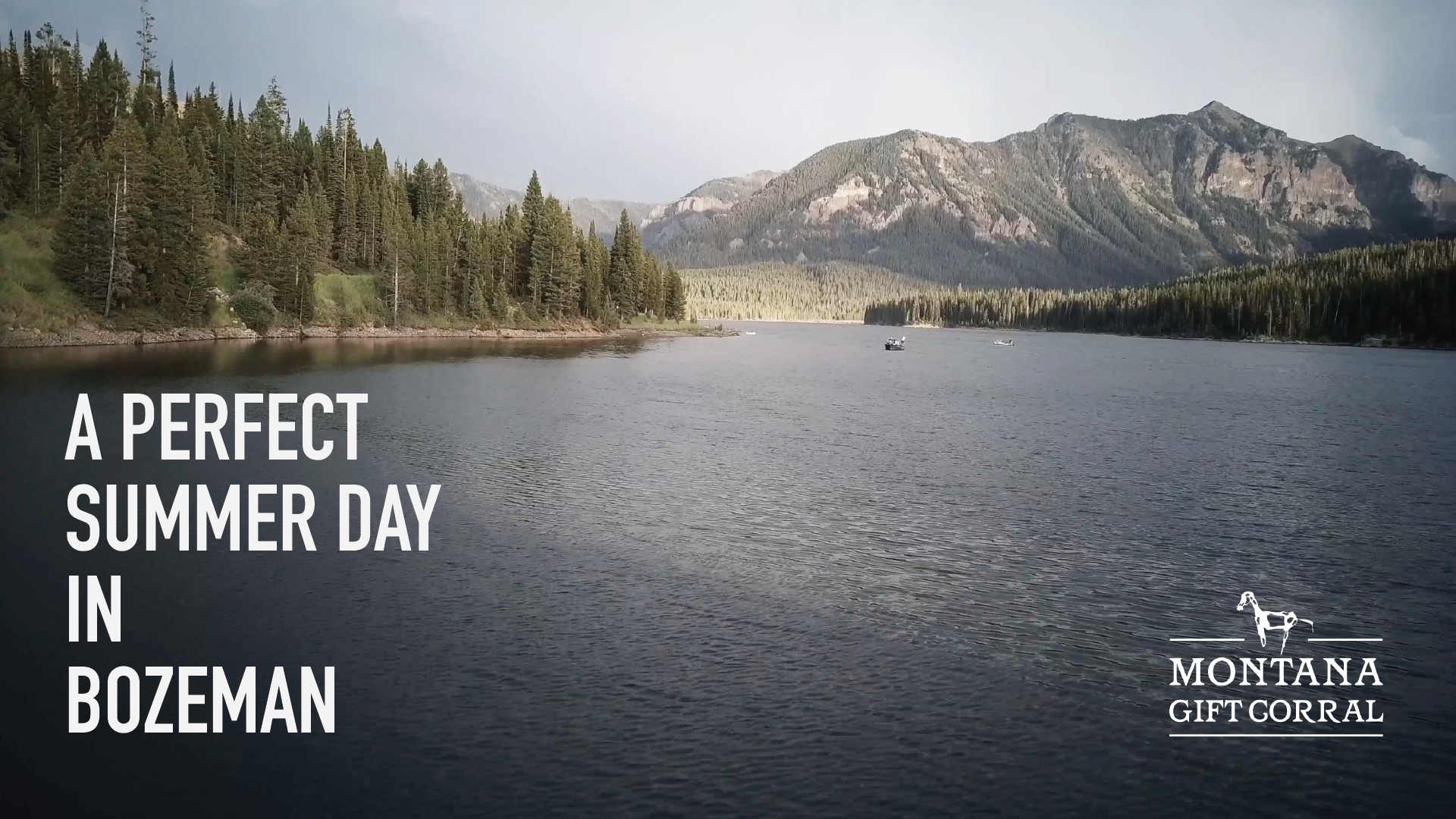 A Perfect Summer Day in Bozeman
When I first moved to Bozeman, I was greeted with a lovely autumn. The hiking that I explored was brisk with a few snow showers during over-night camping trips in the hills above the valley. These early journeys excited me for the coming summer months that were to be a blessing once here. After these cold, winter months I came to be living in one of the best summers of my life. This summer is what made me fall in love with Montana. 
I was born and raised in Colorado and I matured through my adventures growing up in the Rocky Mountain Region. I was very acclimated to the mountainous seasons that I would encounter in Montana, but what I was not acclimated to was the beauty, wonder, and hospitality of Montana and Bozeman. 
My first full Spring in Bozeman was long, where the snow continues with surprise visits until June. Spring is stunning, green, and calm. Students at Montana State University head home in May, leaving Bozeman open for the local outdoor enthusiasts and travelers from beyond. I soon discovered the large amount of recreation easily accessible around town. Between world class fly fishing and endless trails, I knew this was going to be easy to get used to. 
On July 15th, I had my best Summer day. 
I started the morning walking around the Northside neighborhood of Bozeman with my dog then grabbing a freshly baked goodie and a cup of coffee from Wild Crumb. From there I headed to Main Street for a calm stroll alongside all of the local businesses, stopping into a few and having warm conversation with workers. Once I had my time Downtown in the morning, I headed to the hills to cool off. I drove up to Hyalite Reservoir and went Paddle Boarding on the lake. The lake was calm and easy to navigate, with easy road-access alongside the East and North sides of the lake. After a few hours of sitting out on the lake with a book, I did a quick hike around and headed back down to town.
I called up some close friends and went to the local Town & Country Foods. I picked up some local steaks and potatoes, some corn, and of course a case of Coldsmoke Beer and headed back home. We rung in the evening outside, gathered around the fire, and cooked us up some tasty Montana-grade meat. 
Now my perfect summer day i'm sure is different from all of yours. Each and everyone of you have your hobbies and interests that bring you joy. Summer is a time of being together outside to soak up all of that Vitamin D. 
Get outside, get downtown, start making your best Summer Day. 
Written by: Chris Wood