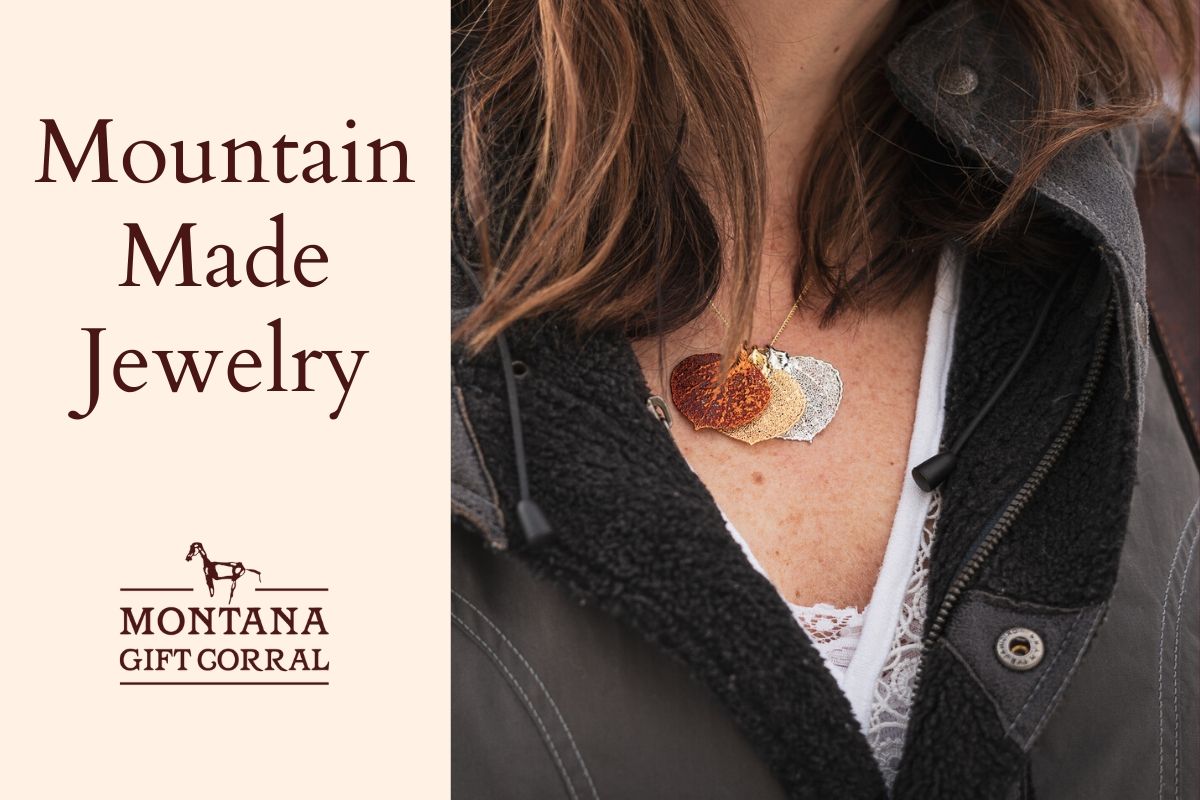 A bracelet for those you want close at hand. Earrings to frame the face you never want to look away from. A necklace to stay close to someone's heart. We're writing about some of our favorite jewelry today because when you have someone you love, you don't wait to tell them you love them.
T
risha Waldron Designs
Trisha Waldron Designs started as a single mother intricately working over a kitchen table and selling her designs from the back of an old pickup truck in Rapid City, South Dakota. Dedication to style and detail led to a thriving business that, now more than 35 years later, still makes everything in the USA. With the company's origins close to heart, Trisha Waldron Designs employs local Black Hills of South Dakota homeworkers to create quality that's affordable. Turquoise, jasper, and amethyst are incorporated heavily in Trisha Waldron earrings and necklaces creating distinct jewelry inspired by nature. With a wide range of designs and styles, there's something for everyone, every occasion, everyday. Trisha Waldron Designs are offered exclusively in stores. Visit any of our locations to find the perfect accent to your wardrobe or gift for those close to you.
Rocky Mountain Leaf Company
"Beauty created by nature, preserved by Rocky Mountain Leaf Company." Our Rocky Mountain neighbor's in Aspen, Colorado craft jewelry and ornaments from real leaves, cones, and acorns. Using an electroplating process invented in Aspen by Freddie Fisher and passed on to the founders of Rocky Mountain Leaf Company, each piece of nature is dried and dipped into a solution removing the tissue and leaving the vein structure. From there, the leaf, cone, or acorn is coated in a layer of copper to create the foundation for the jewelry or ornament that protects the shape and leaf vein patterns while increasing durability and longevity of each item. Finally, each piece is coated in either 24 karat gold, fine silver treated with an anti-tarnishing coating, or iridescent copper. Each item, handcrafted in the USA, is as unique as the specific leaf, cone, or acorn it preserves. These earrings and necklaces tell a story and we're happy to have a wide selection online and in stores.
Sam Ferraro Jewelry
Sam Ferraro is a renowned wildlife jeweler and his beautiful work is made in Montana. These stunning earrings and necklaces will be a cherished addition to any collection. These pieces represent everything that makes Montana the treasure state. Learn more about Sam Ferraro and the mastery involved in making fine jewelry from our recent artist feature.
A gift from any of these designers and jewelers will leave your loved one in awe. Give something that will make those close to you feel love and friendship every time it's worn.
Written by Stephen McNeal