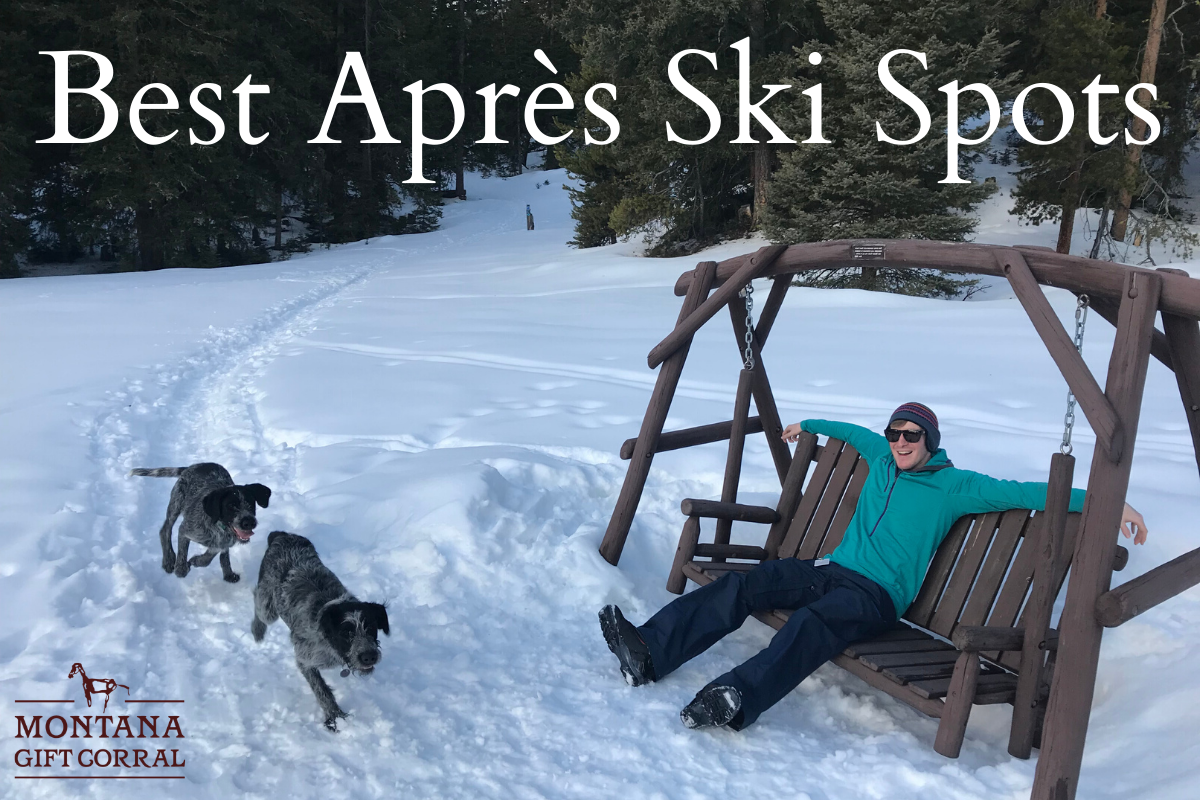 Best Après Ski Spots in Bozeman
Skiing, whether downhill, backcountry, or cross country, is sure to leave you thirsty, hungry, and exhausted. 
Luckily for you, we've put together a list of our favorite Bozeman area pubs, breweries, and restaurants to help you recover from your big day on the mountain. Whether you're in Big Sky, Bridger, deep in the Gallatins, or just here for the après, we found the best post-ski bar stools and hangouts.
Grizzly Ridge Station at Bridger Bowl
Anybody who has been to Bridger Bowl has likely stepped foot into the dim-lit pub atmosphere at Grizzly Ridge. This place is a staple in the local ski community. With classic Montana brews like Kettlehouse's Coldsmoke (named after the legendary powder at Bridger) and quality food, Grizzly Ridge is usually filled with dripping ski boots by 2:00pm on any day of the season.
Plonk Wine
On the other end of the après ski spectrum is Plonk in downtown Bozeman. Featuring live music, a classy-casual atmosphere and signature cocktails, you likely won't find many ski boots in there, but you will find some stellar cheese boards!
Blue Moon Bakery, Pizzeria and Cafe 
Blue Moon Bakery has some of the best pizza and baked goods in Big Sky. This bakery has been family owned for over 25 years, and you can see the commitment to quality and passion for delicious food in every slice. After a day on 5,850 skiable acres at Big Sky Resort, come grab a reasonably-priced bite to eat at Blue Moon!
Montana Ale Works
We can't mention après ski spots in Bozeman without mentioning Montana Ale Works. This place takes the cake: consistent quality service, delicious meals that won't break the bank, tons of local beers on tap, and so much more. With nightly specials, you and a friend can get an entree and a beer for less than the cost of your lift ticket. Be sure to try the iconic Bison Patty Melt if you're feeling particularly famished!
Bridger Brewing
No matter what slopes you skied today, Bridger Brewing is sure to quench your thirst and hunger. Featuring gluten-reduced beer options and hand-tossed pizza with unique flavor combinations, Bridger Brewing is a great place go complete a full day in the mountains.
Learn more about Bridger Bowl and Big Sky Resort here. 
Creative Content Team member Stephen enjoying the après mid-mountain at Bridger Bowl
By Zach Altman