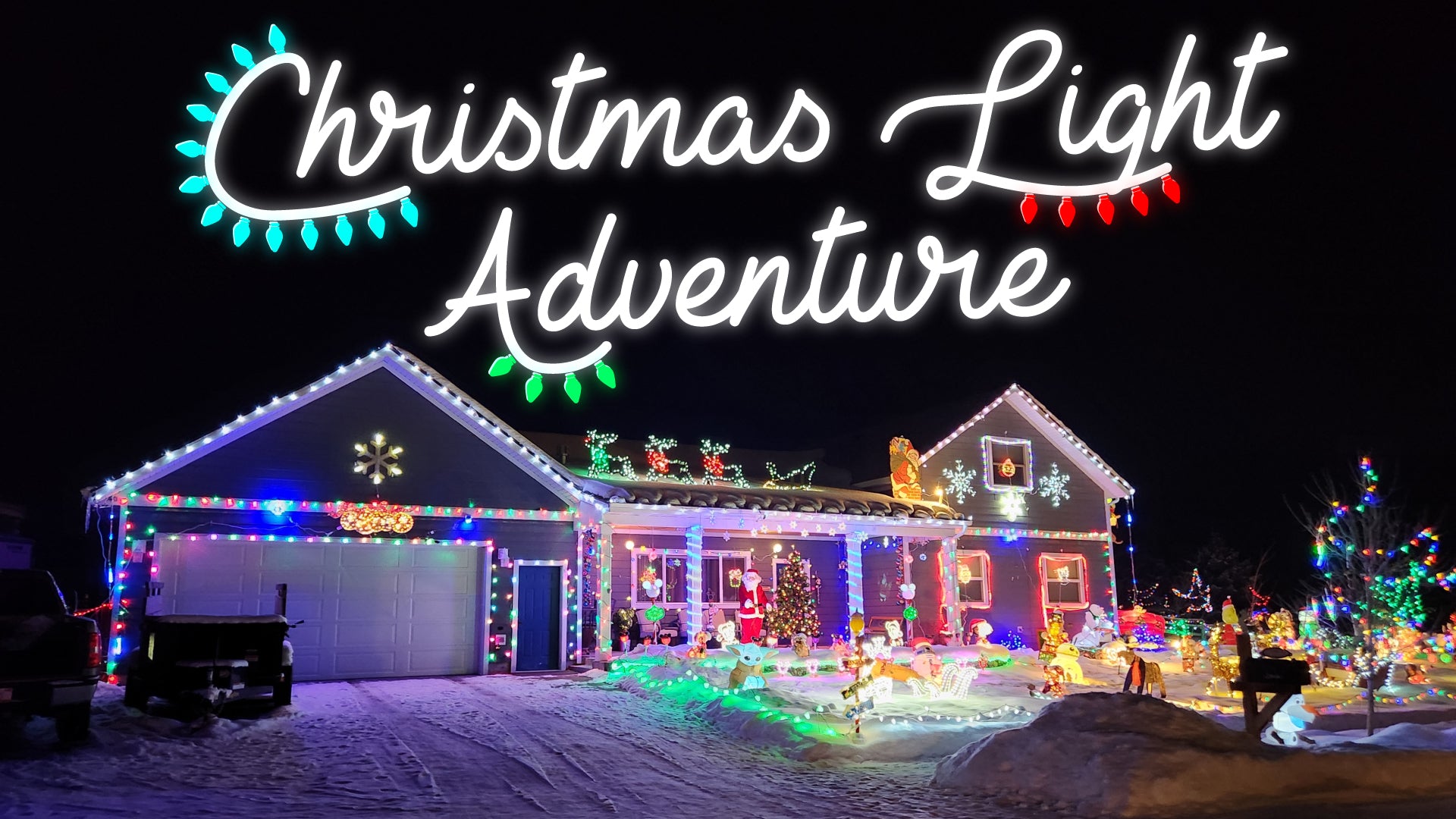 Best Christmas Lights in the Bozeman Area
One of our absolute favorite Christmas traditions is looking at neighborhood Christmas lights. There's something so magical about the whole experience. Everyone dressed in comfy clothes and fuzzy slippers, travel mugs of huckleberry hot cocoa in hand, and a well-curated playlist of Christmas jams on the radio. Festive Bozeman and Belgrade residents are always so willing to share their beautiful displays with others. 
Here are some of our favorites of 2022!
Holiday Light Park - Belgrade
Each year, starting on November 13th and continuing through the new year, Belgrade hosts the beautiful Holiday Light Park This beautiful spot is filled to the brim with fun holiday inflatables, sparkling lights, a giant ornament for photo ops, Memorial Lights Tunnels, and more! If you are looking for a simple way to add some magic to your holiday season, make sure to put the Holiday Light Park in Belgrade on your to-do list!
Keystone Drive - Belgrade
This house has consistently been a local favorite. Year after year, this beautiful home adds cute little blow-ups and lighted scenes! From front yard to back, these Christmas lights include Disney references, Star Wars highlights, and lots of other fun characters! Definitely worth the drive to Belgrade!
Powder River Avenue - Bozeman
If you are into cool music-themed Christmas displays, this one on Powder River is so neat! They have a sign in their front yard that tells you where to tune your radio station so you get the full effect of this display. This house is very near the Gallatin Valley Mall, so it's a fun one to drive by after you've done a little shopping at our store over there!
West Babcock Street - Bozeman
Oh man, this is one of our favorite houses to hit each and every year. Apparently the "Bah humbug" part of this display stays up all year round, but we were absolutely blown away by the number of lights on this little house! I mean, on at least three sides of this house they have plastered lights on every empty space their siding has to offer. Once we'd taken in this visual delight, we looked to the right and saw a huge reindeer blow up! These people are doing Christmas lights and displays right!
Fowler Lane Drive Through Light Display - Bozeman
Okay, we saved this house for last because, well, it is the Christmas house. We are not kidding. You can see this house from the road. You want Christmas blow ups? They've got them in spades. You want Christmas lights? This place lights up their entire block. Talk about a Christmas explosion! You can get out of your car and walk up to their front window, where you will find a stunning mini Christmas village. If this home doesn't scream Christmas cheer, we don't know what does!
Bonus: Montana State University
We really appreciate the Christmas lights on Montana Hall on campus. They are simple and subtle, but it's fun to see the Christmas cheer for all the students on campus! Go Bobcats!
Written by: Cassi Miller, Alexa Jorgenson
Blog Cover by: Averi Thompson, MGC Graphic Designer