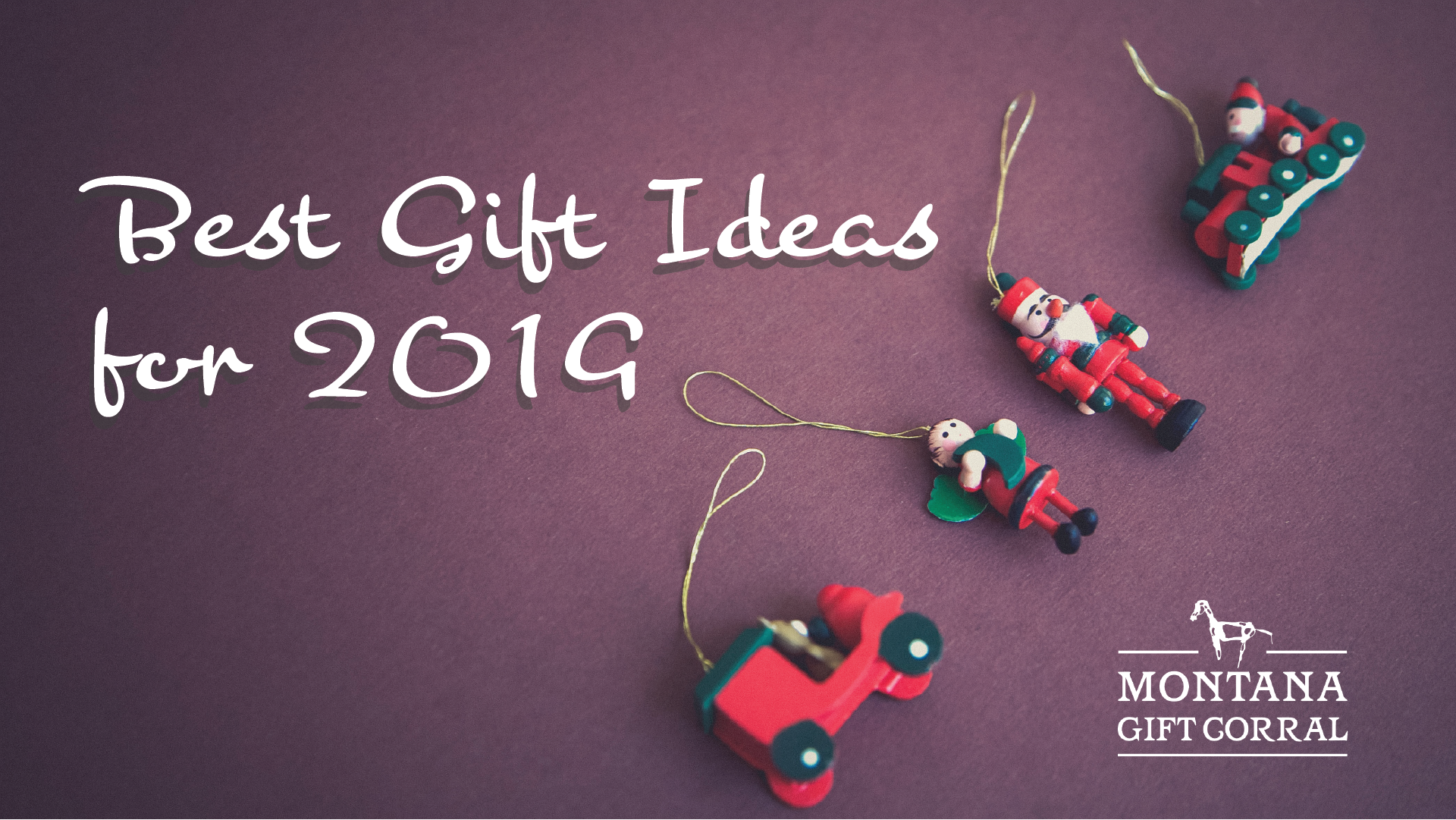 Shopping for others is always a task that comes with challenges. It always comes down to what their personality is like! Finding gifts is easy with Montana Gift Corral. With help from our Holiday Gift Guide, finding the perfect gift has never been easier!
Here are a few picks from our team that we think would fit great for Men, Women, and Children gifts!
GIFTS FOR MEN
Throw it in a stocking or wrap 'er up, this shave soap is a wonderful asset to have for anyone with facial hair. Not only does it smell amazing, with all natural ingredients, its better for your skin! Made locally in Montana, this shave soap will help out all of those bearded brothers out there!
Many view this book as more of an encyclopedia than anything! Become the bar-hop expert with this guide from Ryan Newhouse. This guide showcases Montana's best breweries that are good for any palette! A guide like this is a Beery
T-Shirts are a common go-to for a great gift. With a visually pleasing graphic and comfortable fit, Lakeshirts offers an adventure all in a shirt. Whether if it's a gift to remember Montana, or just a good casual shirt to wear, it is sure to rock as a gift. 
KcCreations offers wonderful Montana-made products using all natural products from elk-shed horns. This knife is perfect for any hunter or angler and is crafted with precision. No product is the same as each antler used is different. With a smooth finish, this knife can be used for decor or make a reliable knife in any situation! 
GIFTS FOR WOMEN
Boondocks Candle Co. is a local Montana candle company that specializes in crafting some of the best smelling candles around! If Huckleberry isn't your smell, we offer many different scents of candle that is perfect for anyone!
This is the perfect gift for that special someone. Every product from Daphne Lorna is nothing but stunning. Made in Montana, Daphne Lorna creates wonderfully inspired Montana pieces with many different shapes and colors and styles! 
Any shirt produced from Lakeshirts is bound to be comfy. This shirt in particular is great for lounging around and kicking back after a long day at work. Ladies, this shirt is the best lounging shirt you can get! 
All natural, good for your skin, and made in Montana! The perfect trio packed in a wonderful gift for anyone this season! With 4 different scents to choose from, this lotion is a necessity for anyone who likes to take care of their skin!
GIFTS FOR CHILDREN
Perfect for all the little ones out there, and we can say first hand that this is the dang softest stuffed animals we've had the pleasure of feeling! See the sparkle in any child's eye this season when they open their gift!
Perfect for the sweet tooth little one out there. Luckily, this is a gift you may get a piece of back! Made locally in Montana, this is a tasty treat! We know Huckleberry, because hey, we're Montanans! 

Entertaining the young ones is always a fun task, but only when it works. This gift is perfect for the children who need to be entertained, but aren't afraid of bears. This a dang soft bear worth a ton of hugs.
During this season of shopping, please feel free to reach-out to us with any gifting help you may need and again, be sure to check out our 2019 Holiday Gift Guide on our website! 
Written by: Chris Wood