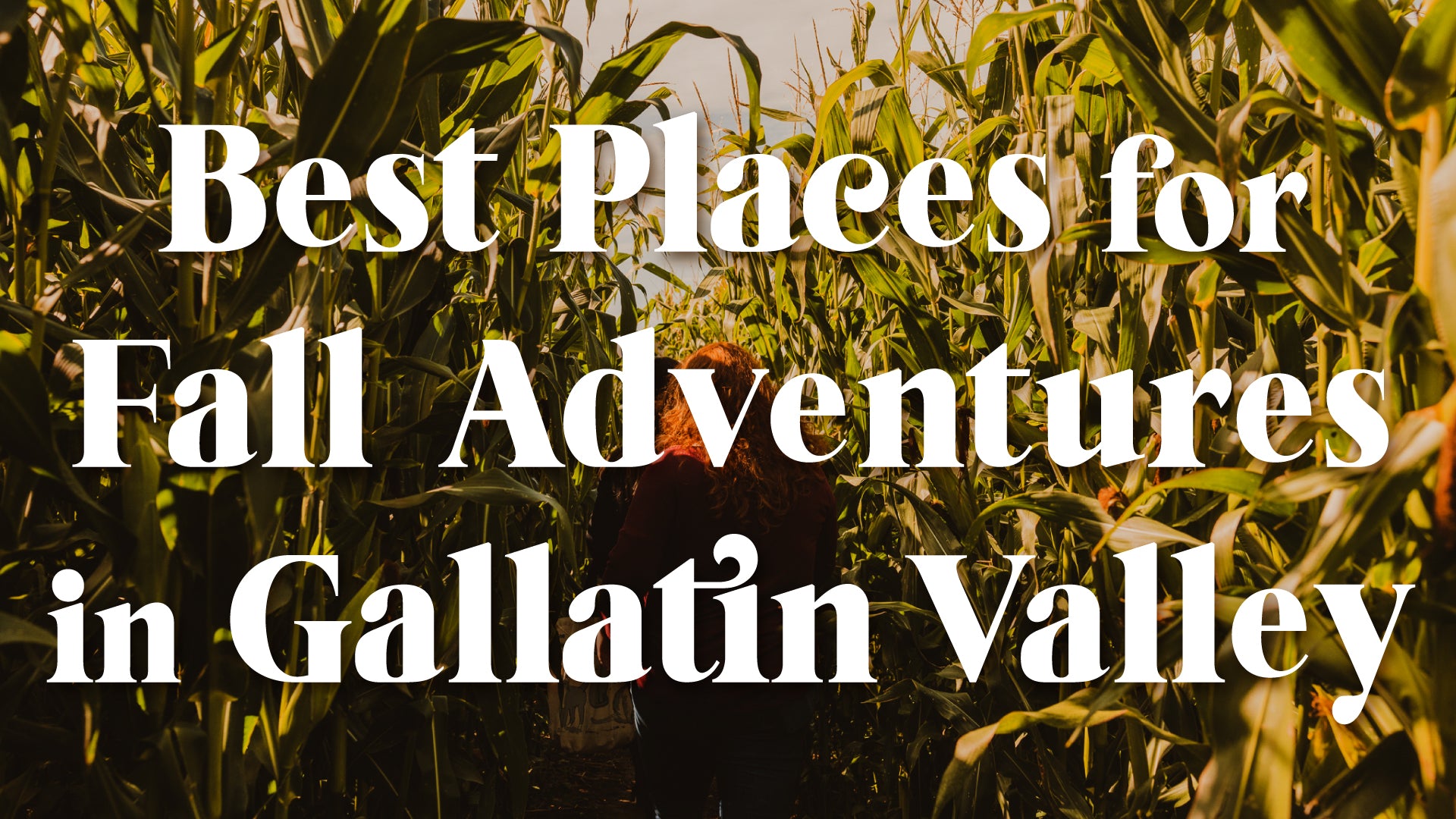 Best Place for Fall Adventures in the Gallatin Valley
It's finally autumn, and if you couldn't already tell, we are so excited about it over here at Montana Gift Corral! From apple picking to visiting the pumpkin patch, or even just sitting back and taking in the beautiful scenery, there is no lack of wonderful fall time adventures to be had within the Gallatin Valley. Here are a few of our favorites!
Visit the Livingston Community Garden! 
Right across the pass from Bozeman is the beautiful town of Livingston, MT. While Bozeman is known for its lively personality, Livingston is our go-to place to take a load off and unwind! This city promotes a slower paced lifestyle, and features a very tight-knit community. From fine dining to cowboy bars, community bakeries, and unique cafes, Livingston should be on any Montana-lovers bucket list!
One of our favorite fall-time adventures in Livingston is spending a few hours at the Community Garden!
"We provide gardening space for organizations, families, and individuals. This community space is available for anyone interested in gardening, regardless of experience. Each gardening season kicks off with a planting party and seed exchange, where experts are available to lend advice to new gardeners."
Visiting the Livingston Community Garden is a wonderful way to view the beautiful fall foliage, and connect with nature!
Get Lost in the Montana Corn Maze!
There is nothing that screams "fall" more than a corn maze! One of our favorite fall activities within the Gallatin Valley is visiting the Montana Corn Maze, located in Manhattan, MT. First started in 2010, this corn mazes was based on 0.8 acres. Today, it extends over 5 acres. Wow!
The Montana Corn Maze is created by planting corn in two different directions, and as such, creating a grid. When the corn stands at about 6 inches tall, paths are walked, marked, and cut using weed eaters. Did you know that this maze is drawn and cut without the use of computers or a GPS? Cool! 
For a day full of fall time fun, make sure to head over to the Montana Corn Maze for its 5-acre maze, trikes for adults and older kids, disc golf, wagon rides, corn hole, a wagon depot slide, and even a 6-hole miniature golf course!
Go Hiking at Drinking Horse Trail!
We think that there is nothing better than spending a day on the trail - and many Montana lovers would agree! If you are itching to get an unparalleled view of the fall colors surrounding Bozeman, head over to Drinking Horse Mountain Trail!
Based just outside of Bozeman, MT, Drinking Horse Trail is about 2 miles long, and is typically described as a moderately challenging route! With about 656 ft of elevation gain, you will definitely get a good sweat in, but will be rewarded with a panoramic view of the Gallatin Valley once you reach the top. Drinking Horse Mountain Trail is known for birding, hiking, and even running, and you will likely encounter other recreators while out and about!
The fall views at the Drinking Horse Mountain Trail are truly a sight to behold!
Go Biking on Gallagator Trail!
Are you more of a biker than a hiker? We've got the perfect autumn adventure for you! Taking you through the heart of Bozeman, the Gallagator Trail is every Montana-lovers dream. Featuring beautiful scenes of fall foliage, opportunities for berry picking, and even a cruise through the cemetery (it is spooky season, am I right?) this easy route takes only about an hour to complete.
Using the PictureThis mobile app, we were able to identify a couple different types of berries while on our adventure through Gallagator Trail. The darker berries, pictured below, are chokecherries, which you can use for jam! While on our trip, we were also excited to find "Everywhere is War" a fascinating sculpture created by Chuck Peck. As he puts it, "My work is comprised primarily of glass formed with processes that include fusing, casting, and lamp working, sometimes combined in the same piece. The technical aspects of glass art are intriguing and inspiring to me".
What a fun way to get outside and enjoy the lovely weather before winter settles in!
Written by: Alexa Jorgenson, MGC Content Creator
Photography by: Haven Windsor, MGC Photographer
Blog Cover by: Averi Thompson, MGC Graphic Designer