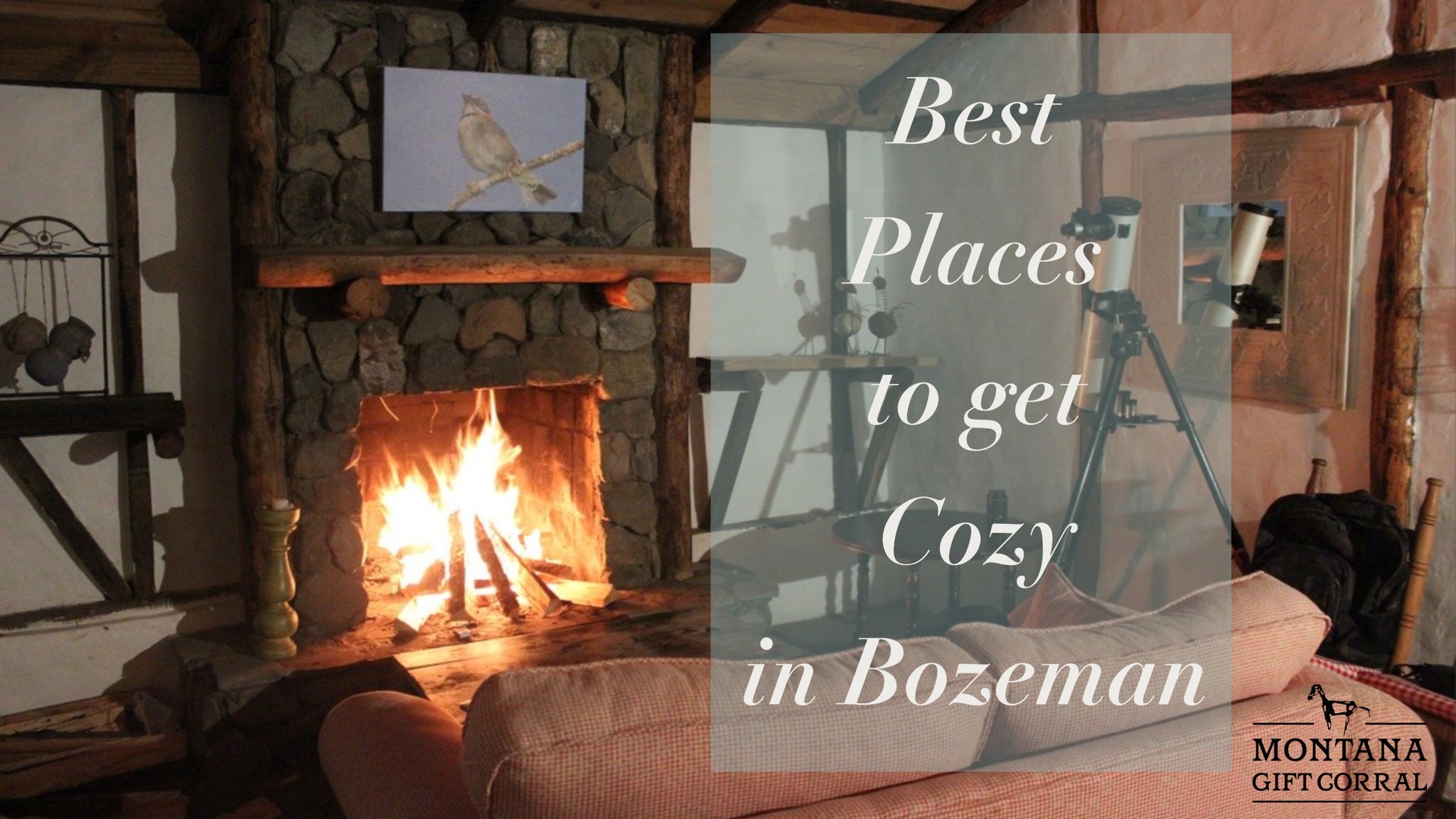 Best Places to get Cozy in Bozeman
Long days kicking and gliding on cross-country ski trails, frigid days on the slopes, and wading into frozen rivers to cast make finding a cozy refuge necessary for surviving a Montana winter. When you decide your eyelashes have been frozen for long enough, head to some of our favorite spots around the Bozone to warm your bones.
Wild Crumb Bakery
Photo courtesy of Facebook @wildcrumbakey
On your way out of town for whatever adventure you have planned, stop into Wild Crumb. There's nothing like stepping into the warmth of a bakery in the morning; the smell of baked bread, sweet cinnamon and chocolate, and fruit filled pastries and pies fill this place. Adding to this olfactory experience is the freshly brewed coffee from Bozeman's own Ghost Town Coffee Roasters. The folks at Wild Crumb are true artists of their craft and turning yeast, flour, and butter into everyday masterpieces is their gift. If you're in the mood for something sweet, the croissant cinnamon bun is heaven. For those looking for something more savory than sweet, the ham and gruyere croissant can't be beat. With a full belly and cup of piping hot coffee you're ready to send the perfect line.
MAP Brewing Co.
Photo Courtesy of Facebook @MapBrewing
When you get back into town, grab a seat by the fireplace at MAP Brewing and have a well deserved pint. An ideal spot for aprés anything, you can have a few beers and enjoy some excellent food with an incredible view of the Bridgers. If you're going with me, we're definitely getting the poutine. This time of year, looking out onto a moonlit mountain on a clear cold night makes having beers around a warm fire with your favorite people all the cozier.
Country Bookshelf
Photo Courtesy of Facebook @countrybookshelf
After you've had you a pint or two head downtown to one of my favorite places, the Country Bookshelf. For me, there's nothing better than slowly going shelf by shelf through a small bookstore. I love seeing what's new and flipping through old favorites that feel like visiting a longtime friend. Maybe it's me imagining myself wrapped up in a blanket on the couch with a good book that makes the Country Bookshelf an obvious choice when thinking of the coziest places in Bozeman. Or, maybe, it's the combination of the feel of the book, the sound of the spine cracking as you open it, and the smell of the pages that puts me in a particularly warm mood.
Townshend's Teahouse
If you're trekking down Main Street in Bozeman on a chilly night, or you need to start reading the book you've just bought, head into Townshend's Teahouse. The Teahouse has just about any tea you could want with a wonderful atmosphere. You can also stay late since they don't close until 10pm. Whether you and a close friend are pouring cup after cup as you catch up or just want a pleasant place to sit alone and read, the Teahouse is the place to be.
Norris Hot Springs
Photo Courtesy of Facebook @NorrisHotSprings
Norris Hot Springs is my favorite way to end the day. It takes a little bit of work to get out there but it's always worth it. The fir planks feel nice underfoot and the occasional knot is perfect to work out any tightness in your feet. Bring a good beanie to keep your head warm and you'll be set to stay there all night. Pick a night with music in the geodesic dome and settle in. Wait until you get to Norris for dinner because their food is exceptional with fresh food straight from their gardens. If you're the designated driver with a carload of three or more people you'll get a free pass for the next time you go to Norris.
Stay safe with all of your winter adventures and know where to go when the temperature plummets. The colder the day the cozier these places will feel!
Written by: Stephen McNeal