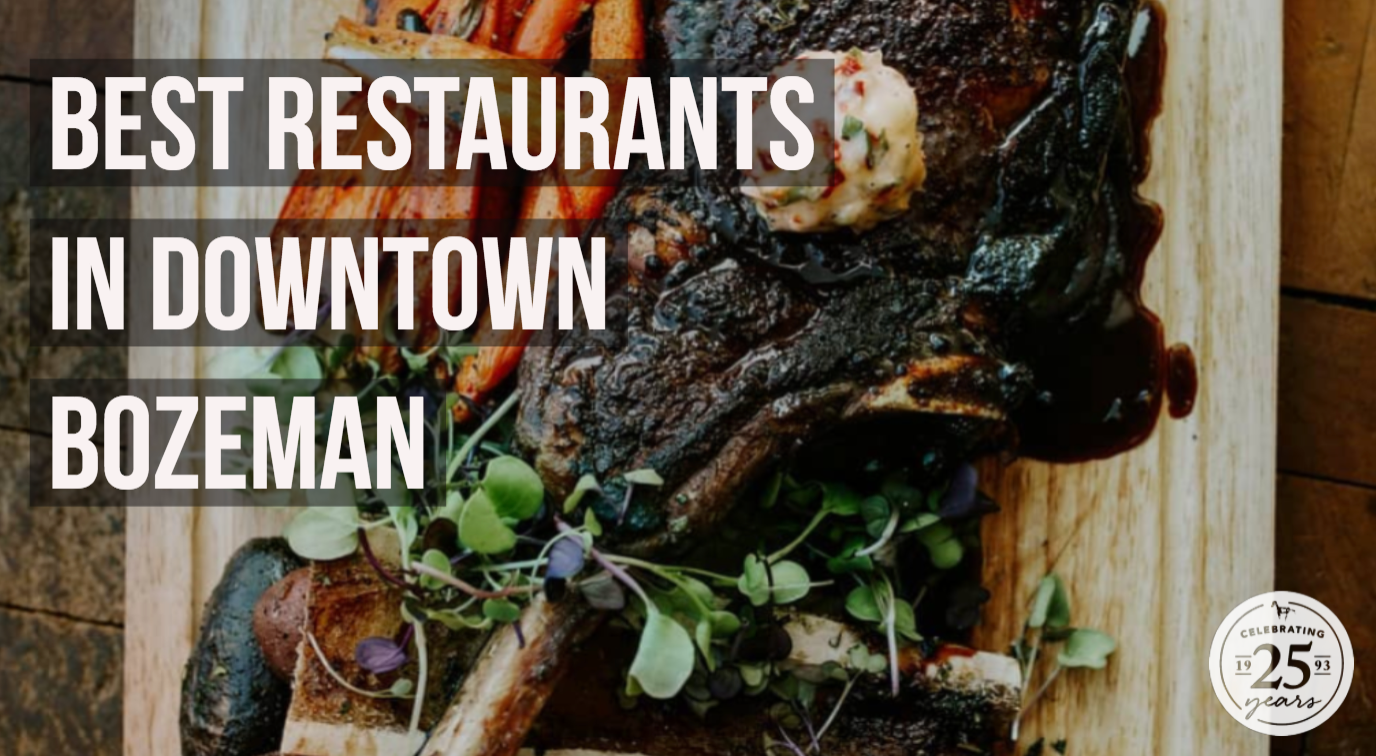 Best Restaurants in Downtown Bozeman
We all know it - Bozeman has no shortage of good food.
Whether you are craving locally raised, grass-fed beef or delicious sushi made from the freshest ingredients, the Bozeman eatery scene is here to help. 
With the summer's first Downtown Bozeman Art Walk coming up this week, we wanted to highlight some of the best restaurants (in no particular order) in downtown Bozeman!
Montana Ale Works
Image courtesy of Bechtle Architects.
Hosted in a renovated industrial railroad freight-house, Montana Ale Works is a popular spot any day of the week. Enjoy artfully-crafted upscale comfort food – local and naturally-raised Montana beef & bison burgers, hand-cut steaks, fresh seafood, hearty sandwiches, salads, gluten-free dishes, and an array of nightly chef's specials and happy hour small plates – all featuring locally-sourced produce, meats and cheeses.
Dave's Sushi
Image courtesy of Dave's Sushi.
Dave's Sushi has a great story: In early 2002, Dave (a software engineer) made a joke that he needed to start a sushi restaurant to feed his own addiction. On June 26th of that year, Dave sold his first sushi roll out of a small corner of a fish market. By February 20th, 2003, the fish market had moved out, Dave took over the lease, and Dave's Sushi was born.
That restaurant is now Bozeman's favorite laid back local sushi joint. If you're looking for plush modern trimmings and post - modern art hanging from the walls, this ain't your place. They're about amazingly fresh sushi and a friendly atmosphere modeled after the "hang-loose" style of Hawaii. Check out their menu and stop on in to their place - just a couple blocks from downtown Bozeman.


Copper Whiskey Bar and Grill
Image courtesy of Copper Whiskey Bar & Grill.
Copper Whiskey Bar & Grill is a cozy local restaurant bar featuring over 125 whiskeys, a delicious American Grill-themed menu, and specialty crafted cocktails with great service. Those in the mood for premium Montana beef steaks, savory burgers, fresh unique salads, southern entrees, or the best gouda Mac and Cheese in the northwest - they have something on the menu you're sure to love.
Open Range
Image courtesy of Open Range.
Following their mantra that the guest always comes first, Open Range is committed to offering an experience in the best traditions of Montana hospitality. The downtown restaurant strives to offer the highest quality and freshest ingredients, locally sourced whenever available, in an unpretentious, comfortable, and friendly atmosphere. 



Rice Fine Thai Cuisine

Image courtesy of Rice.
At Rice, native Thai owners hope to bring the most authentic Thai flavors to the community as well as to spread the Thai culture through food choices so that customers leave the restaurant feeling embraced and satisfied with the unique flavors of Thailand. 
Mmmm - who's getting hungry? Check out one of these restaurants this weekend with the Downtown Bozeman Art Walk!
By Zach Altman