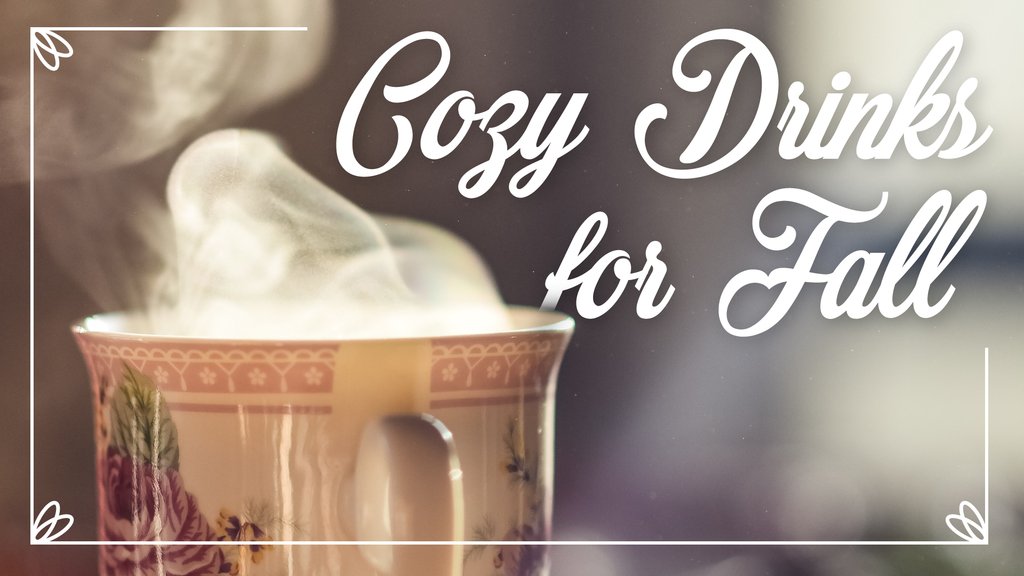 Depending on where you're located in the country, your fall might look a little different than ours in Bozeman, Montana. Within a week, our sandals are replaced with boots as our weather fluctuates from summer heat to winter snow! As we start our fireplaces in mid-September, our friends in the southern parts of the United States are still kickin' it in their flip flops! As we bring out our snow shovels to endure the next 8 months of snow, our friends in Arizona are dusting off their patio furniture. No matter where you are in the country, one thing is for certain; fall is here and summer is out the door! It's officially fall, and we are oh-so-excited to thoroughly enjoy all of the cozy fall drinks that we dream about year-long. Here at Montana Gift Corral, we carry a wide variety of beverages that are guaranteed to give you the warm and fuzzies that are expected of the fall season, and we can't wait to share them with you. Without further ado, follow along while we showcase some of our favorite warm drinks for autumn!
Huckleberry Coffee
If there is one thing we know for sure, there is nothing quite like waking up to a crisp fall Montana morning with a cup of huckleberry coffee in hand. One of our favorite fall drinks is unarguably the Huckleberry Coffee by Huckleberry Haven. Huckleberries, an iconic Montana fruit, are unable to be commercially grown. In fact, each and every huckleberry used by Huckleberry Haven is specifically hand-picked throughout the Rocky Mountain Region. Freshly roasted in the Northern Rockies, this delicious blend is exactly what you need to stay cozy while enjoying a Montana delicacy. 
Wild Huckleberry Tea
If you love huckleberry, but are not a big fan of coffee, we've got you covered! Another fan favorite beverage from Montana Gift Corral is the Wild Huckleberry Tea by Huckleberry Haven. This attractive tin includes 20 individually wrapped tea bags, and acts as convenient storage to keep your tea fresh. Sip on this sweet, yet earthy, beverage to get satisfy your undeniable huckleberry addiction! This comforting drink will keep you cozy and warm during the most brutal of fall nights in Montana!

Huckleberry Chai Tea Mix
If there is one drink that always reminds us of fall, its Chai Tea. This spicy beverage is a staple for the fall season, and is perfect for a day spent snuggled up on the couch watching your favorite fall movie. Add a touch of Montana to this classic drink, and you've got the Huckleberry Chai Tea Mix from Huckleberry Haven!  Just add water and your morning will be that much better!
Morning Glory Coffee
What better way to start your fall morning than with some freshly-roasted coffee! Morning Glory Coffee is an absolute treat, brought to you directly from the Maddison Valley of Southwestern Montana. A stone's throw from Yellowstone National Park, this coffee is professionally roasted in Ennis, Montana. To say this coffee is good is an understatement, in fact, Morning Glory Coffee is a Montana Gift Corral staff favorite. We all love Morning Glory Coffee and we know that you will as well! Those cold morning commutes to work will be a whole lot more enjoyable with a little Obsidian Blend Coffee! 
Searching for more drinks that are perfectly suitable for fall? Check out our collection of hot drinks at this link! While you're here, check out our vast collection of mugs, ideal for sipping your favorite cozy beverages! 
Written by: Alexa Jorgenson, Chris Wood
Photography by: Zach Altman, Matt Ludin