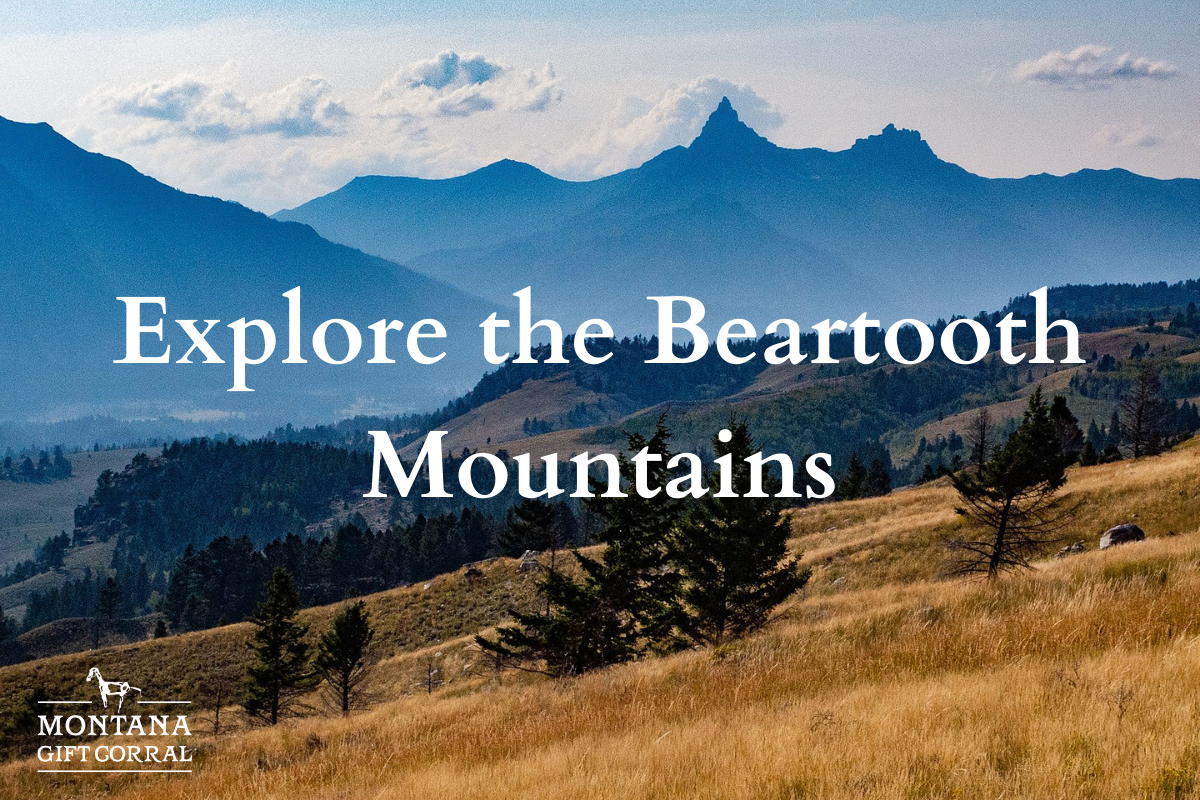 Explore the Beartooth Mountains
I feel like the Beartooth Mountains surpass all the silver and sapphires combined when talking about the most valuable things in the treasure state. The snow-capped peaks, cascading waterfalls, high alpine lakes, and otherworldly plateaus make the Beartooths unlike any other place on Earth. Adventuring into these mountains isn't an easy task, regardless of the season, which adds to their intrigue for hikers, climbers, skiers, and those that appreciate rugged landscapes. Beyond the striking physical terrain, the Beartooth Mountains have a compelling history worthy of exploration.
Granite Peak, the tallest mountain in Montana
The geology of the Beartooths is fascinating. Rocks found in the Beartooths represent some of the first rocks formed after the cooling of the initially molten earth more than 3 billion years ago during the Pre-Cambrian era. This is referred to as the Pre-Cambrian basement as it forms the foundation for the younger sedimentary rocks deposited above. Anyone with an interest in geology should research the incredible story told through these ancient layers.
Lake Creek Falls in the Beartooth Mountains
The human history of the Beartooths starts with the Crow tribe of Native Americans. The Crow used the valleys of the mountains as hunting grounds and as winter shelter from the strong winds of the plains. Beginning around the 1830's fur trappers entered this region but formal explorations by the US Government began in 1878. Mining brought more people into the Beartooths in the 1880's as gold, silver, copper, zinc, and lead were found in abundance in these ancient mountains. The name "Beartooths" unsurprisingly is derived from the resemblance these jagged peaks have with the ferocious teeth of the bears that inhabit the mountains in great numbers.
In 1937, the Beartooth Highway opened to the public connecting Red Lodge, Montana with the Northeast entrance of Yellowstone National Park and with its opening a new way for people to experience the awe inspiring mountains. The highway climbs to a height of 10,350 feet in Montana and 10,947 feet in Wyoming. Not only is this one of the most scenic highways in the world, it is incredibly fun to drive if that's something you're keen to do.
Hellroaring Plateau of the Beartooth Mountains
My favorite hiking trail, The Beaten Path, winds through the Beartooths. I consider this trail one of the most gorgeous hikes I've ever done (and I've done my fair share of hiking). This trail puts you right into the heart of these granite cliffs and spires, criss-crosses the East Rosebud Creek, guides you along the edge of snowmelt lakes, and covers you in lush evergreen forests.
Hiking Partner Extraordinaire, Duck 
The Beartooths in the winter are reserved for only the heartiest of backcountry skiers, and winter comes early to the highest mountains in Montana. Set aside time to experience this special part of Montana before they become inaccessible for more than 6 months!
Written by Stephen McNeal