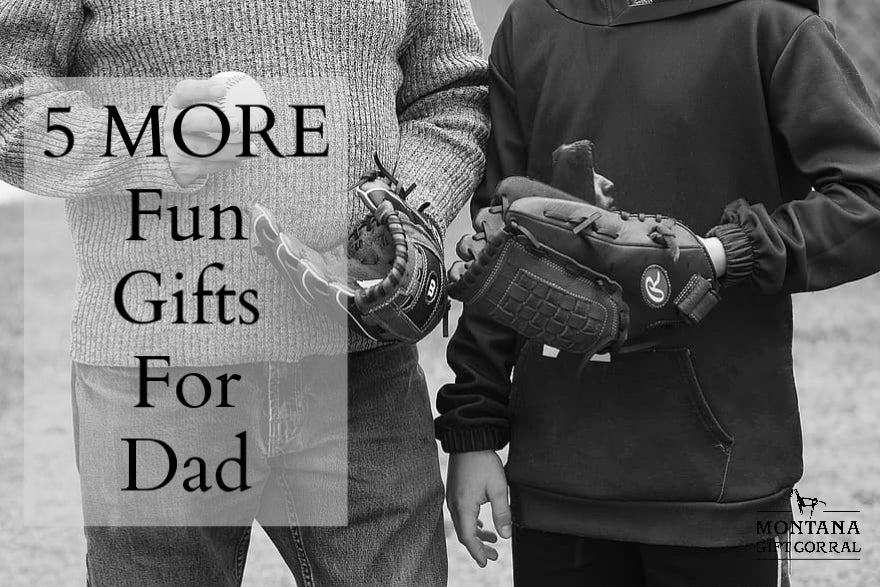 Five MORE Fun Gifts for Dad
We have so many great gifts to get dad this Father's Day! Check out everything we think dads will love on our Father's Day Gift Guide. My buddy Chris picked out five awesome products that are perfect for dad earlier this week and I'm going to share five more with you!
If your dad is like mine, his yard is his pride and joy. Help him show off his pruning prowess and mowing mastery with a lawn ornament designed by Fred Conlon and brought to you by Sugarpost. My personal favorite for Montana Dad is the Gnome Be Gone Skier. These handcrafted pieces are made from recycled materials that are designed to rust with age, meaning each one, just like dad, is truly unique!
There are some things dads will never upgrade for themselves. If your dad has a wallet bursting at the seams with business cards that are older than you, it might be time to get him a new one. If you're going to give your old man an important piece of everyday carry like a wallet, make sure it's a good one that looks smart and will hold up to years of daily use like the Bi-fold Bison Hide Wallet by The Leather Store. This beautiful wallet is made in Helena, Montana and comes with a lifetime guarantee. With four color options, Chocolate, Black, Saddle Tan, and Mahogany, you'll be able to get exactly what your dad needs.
For the dad that's everyone's favorite bartender, get him something to take his home bar to the next level. The Chrome Cobbled Beverage Dispenser by Funky Rock will fit any standard size glass bottle. The stainless steel and organic granite materials will take your mixology to the next level. Attractive and easy to use, your bar will become the centerpiece of your next gathering.
If your father has a fuzzy face, get him this Beard Balm by Montana Natural Shave Company. This leave-in beard conditioner is the solution for a dry and itchy beard. With two scents, Vanilla Bourbon and Tobacco Blossom, not only will your dad's beard feel great but it will smell amazing, too! This is the Father's Day gift that will quickly become a staple in their dopp kit for as long as they have a beard.
Tell dad what he means to you this Father's Day with one of our cards by Quilling Cards. I'm partial to the Gone Fishing Greeting Greeting Card if you have an angler for a dad. These 6" by 6" have plenty of space to say everything you feel about your dad, and, while the real treasure are the words written inside, these cards are handsome enough to stand out. If you're ordering a card online, leave the message you want written in the order comments and will have it handwritten for you!
We love our dads and appreciate how they make everyday special whether it's with a heavy dose of wisdom, a goofy story, or just their good-natured charm. Make this Father's Day one to remember and show dad how much they mean to you.
Written by Stephen McNeal