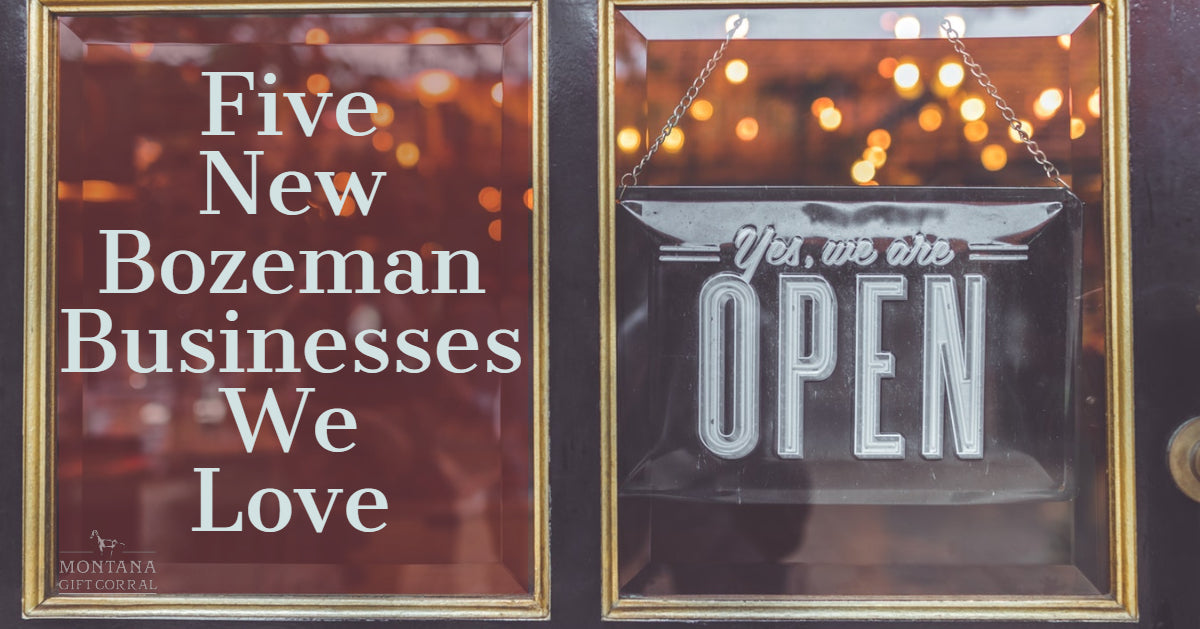 Five New Bozeman Businesses We Love
    Bozeman is a bustling and growing city located in the heart of three breathtaking mountain ranges. With one of the Pacific Northwest's best universities and endless amounts outdoor recreation, it's no surprise it's one of Montana's fastest growing cities. And new growth brings new businesses! Check out some of our favorite new Bozeman businesses!
.
Jump Time Bozeman
Photo Courtesy of JumpTime Bozeman Facebook
    Trampolines are one of the most coveted forms of recreation for children, teens and adults alike. They're great ways to encourage play, relieve stress and restlessness, improve your lymphatic system, strengthen your muscles, heart, joints, and lungs, and so much more. So who wouldn't be thrilled to learn that Idaho's beloved trampoline gym is coming to Bozeman?! Jump Time Bozeman is a brand new indoor trampoline and activities park that opened February of 2019! Test your skills on the Ninja course, or see if you could make it as a secret spy with laser maze! Maybe you want to team up with your friends in an epic game of dodgeball? Or challenge your roommate to see who has to do dishes this week with a one-on-one battle on a balance beam. With refreshments available for purchase, Jump Time Bozeman is the perfect way to get moving!  
.
.
Maven's Market
Photo Courtesy of Jason Kay of Google
    Cheese, chocolate and fancy meats? Sign me up! Maven's Market is a new Bozeman business we can't get enough of! Maven's Market opened in November of 2018 in the old flower building on the corner of 8th and Main Street, two months later and they are thriving. Which is no surprise when you learn that the word 'maven' is a word of Yiddish origin that means "an expert or connoisseur." From their hundreds of cheeses including their newest Rutland Red Leicester out of the UK to their on-tap wine bar to their fresh sliced charcuterie to their made-daily artisan sandwiches, Maven's Market earns their name over and over. Visit Maven's Market and become a fine cheese and charcuterie maven too!  
.
.
Jonah & Sage
Photo Courtesy of Jonah & Sage Facebook
    Everybody likes to look good but nobody likes having to break your budget to do it. Which is why Downtown Bozeman's new chic women's boutique is the perfect Bozeman business for you! Jonah and Sage is a new clothing store that specializes in women's fashion. This new Bozeman business is the sister store of Downtown's beloved Damselfly Clothing Company. And just like it's sister store, Jonah and Sage is located in historic Downtown Bozeman and is just across the street from your favorite Montana gift shop! From pastel aesthetics with floral accents to the cool and casual black leather jackets, Jonah and Sage has it all! Pick out an accessory to compliment your Montana style, or pick out a complete outfit from Jonah and Sage and know you've never looked better.
.
.
TreaT
Photo courtesy of Derek Kouzmanoff on Google
    TreaT's mission is simple, to treat everyone in the family to fantastic food and service, even your four-legged family members! TreaT is a collaboration between Bozeman's Sola Cafe, Ghost Town Coffee Roasters and Happy Dog Co & Gastropup! Together these three businesses bring you a fun and unique Bozeman experience! TreaT is located on East Main Street a short .3 miles away from Lindley Park and Peet's Hill/ Burke Park. Which means that after a fun morning running around the park with your canine companion, you can jog on over to TreaT so you can treat yourselves. Enjoy a refreshing parfait or step it up with a Poblano salad while your pup cools off with some bone-broth dog beer and snacks on his own stack of pupcakes!
.
.
Mo'Bowls
Photo Courtesy of Mo'Bowls Facebook
    Have you ever been to the fantastic SLAM music festival in Bozeman? While there did you stumble upon a bowl of macaroni heaven from a food truck? Have you lamented not being able to find the food truck when your noodle craving gets out of hand? Well, fret not any longer! Mo'Bowls has finally opened a permanent location near the Albertson's Shopping Complex just off of Main Street! And with the space expansion, they get a menu expansion too! Try one of Mo'Bowls Cajun Rice Bowls or one of their delicious signature pasta bowls! Either way, Mo'Bowls has had no problem showing off their skills beyond just fantastic macaroni!
.
.
     Whether you decide to just grab a treat from TreaT, update your closet at Jonah and Sage, or get a fun workout at Jump Time Bozeman, Bozeman has something for everyone! And with it growing, there is only go to be more new and exciting businesses to try!