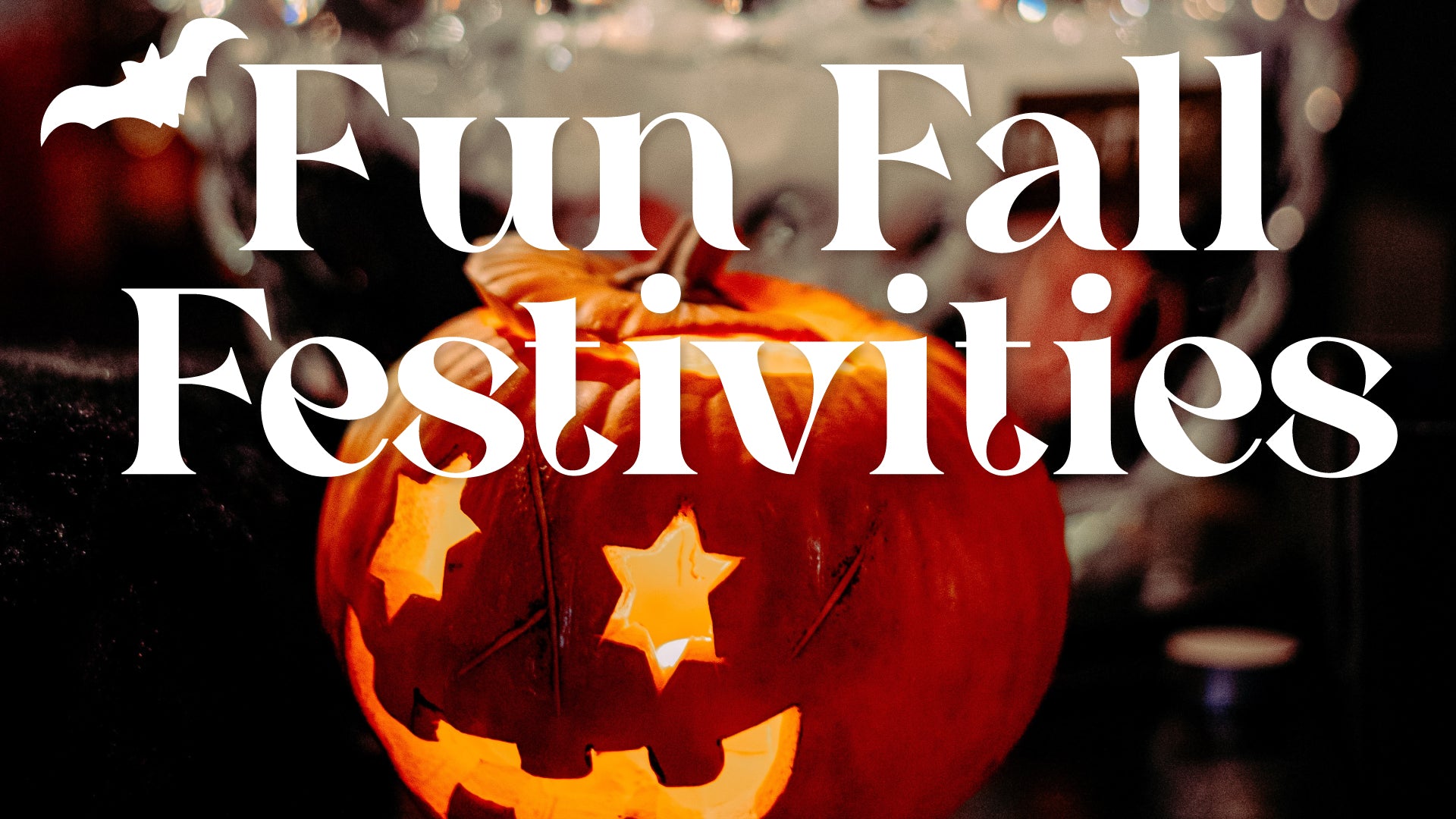 Fun Fall Festivities in the Gallatin Valley!
Not only is autumn a beautiful season here in Montana, but it is plum-full of fun! From classic trick-or-treating to traditional fall festivities, and of course, haunted houses, there are several fall-inspired events that are local to the Gallatin Valley area! Here are a few that we are especially excited for:
1. 
Trick or Treating
Malloween Trick-or-Treat // 

October 31, 2022 @ 4:00pm - 6:00pm

If you are looking for a spook-tacular event to get your kiddos involved in one of the most fun seasons of the year, make sure to head over to the Gallatin Valley Mall on October 31st, Halloween, for their annual Malloween Trick-or-Treat!

After a brief hiatus, this long-standing Bozeman tradition is back and better than ever! Visit each store at the mall for something sweet and to catch a glimpse of some of the best costumes in town. 
Downtown Trick or Treating 2022 // 

October 31, 2022 @ 4:00pm - 6:00pm

If you are more of the type who likes to get outside and go door-to-door when Halloween rolls around, head downtown for the annual Downtown Trick or Treating event!

With over 150 local Bozeman businesses involved, you and your kiddos can enjoy a night full of traditional trick-or-treating. Plus, we'll be there and can't wait to see your best Halloween costumes! 
2. 
SHINE Pumpkin Carving
Saturday, October 29, 2022 from 2 PM – 5 PM
"Do you have the skills to pay the bills or better yet... win Shine's Annual Pumpkin Carving Contest?"
SHINE Beer Sanctuary + Bottle Shop is a favorite among both locals and tourists alike! This spot is well-known as a place for friends, family, and loved ones to get together and spend quality time.
It is finally autumn, and we feel like we are living in a storybook as the leaves change color and the weather cools down. Get in the fall spirit with Shine's Annual Pumpkin Carving Contest! Prizes will be awarded at the end of the contest. Shine will supply the pumpkins (limited amount), carving kits, and a mat. All you need to do is show up and have fun! 
3. Harvest Carnival
Monday, October 31, 2022 from 5 PM – 8 PM
Tis the season for some fall fun. Luckily, the Gallatin Valley knows how to celebrate autumn properly! Hosted by the Fellowship Baptist Church, the annual 2022 Harvest Festival will be hosted at the Gallatin Valley Fairgrounds.
On the day of Halloween head over to the Gallatin Valley Fairgrounds from 5pm - 8pm for carnival games, horse rides, face painting, and much more!
4. Anderson School Haunted House
Friday & Saturday, October 28th - 29th from 5:30 - 6:30 PM (Lights On) or 7:00 - 10:00 PM (Lights Off)
For over 20 years, the Anderson School has hosted the Anderson School Haunted House, an event that is well-known throughout the Gallatin Valley. 
At the address of 10040 South Cottonwood Road you will find The House of Phobias. This creepy theme is sure to give anyone the chills this spooky season! Full of Halloween-inspired thrills, you surely won't want to miss this one-of-a-kind fall event. Plus, all proceeds go straight to funding the Anderson School's 8th grade trip to Washington, D.C. How cool!
5. Dee-O-Gee Costume Contest 
From October 29th @ 9 AM -  To October 30th at 7 PM
If you are a follower of Montana Gift Corral, we guarantee that you already know how obsessed we are with dogs. It would be so unlike us to not throw in a dog-inspired event, wouldn't it? 
Owned by Sherri Wright and Brad Jepson, Dee-O-Gee is a company that offers wonderful grooming and day-care services for the dogs of Bozeman! The staff at Dee-O-Gee is passionate about helping you with any and all of your dog or cat's needs. From nutritional recommendations to outdoor gear, this Bozeman-based company has got you covered!
With that said, make sure to get your pup dressed up and attend the Dee-O-Gee Costume Contest! Not only will you have the opportunity to connect with other dog-parents located within the Gallatin Valley, but Dee-O-Gee will be awarding special prizes to the top 3 best dressed pooches. It's bound to be a tail-waggin' good time!
Written by: Alexa Jorgenson, MGC Content Creator
Blog Cover Designed by: Averi Thompson, MGC Graphic Designer