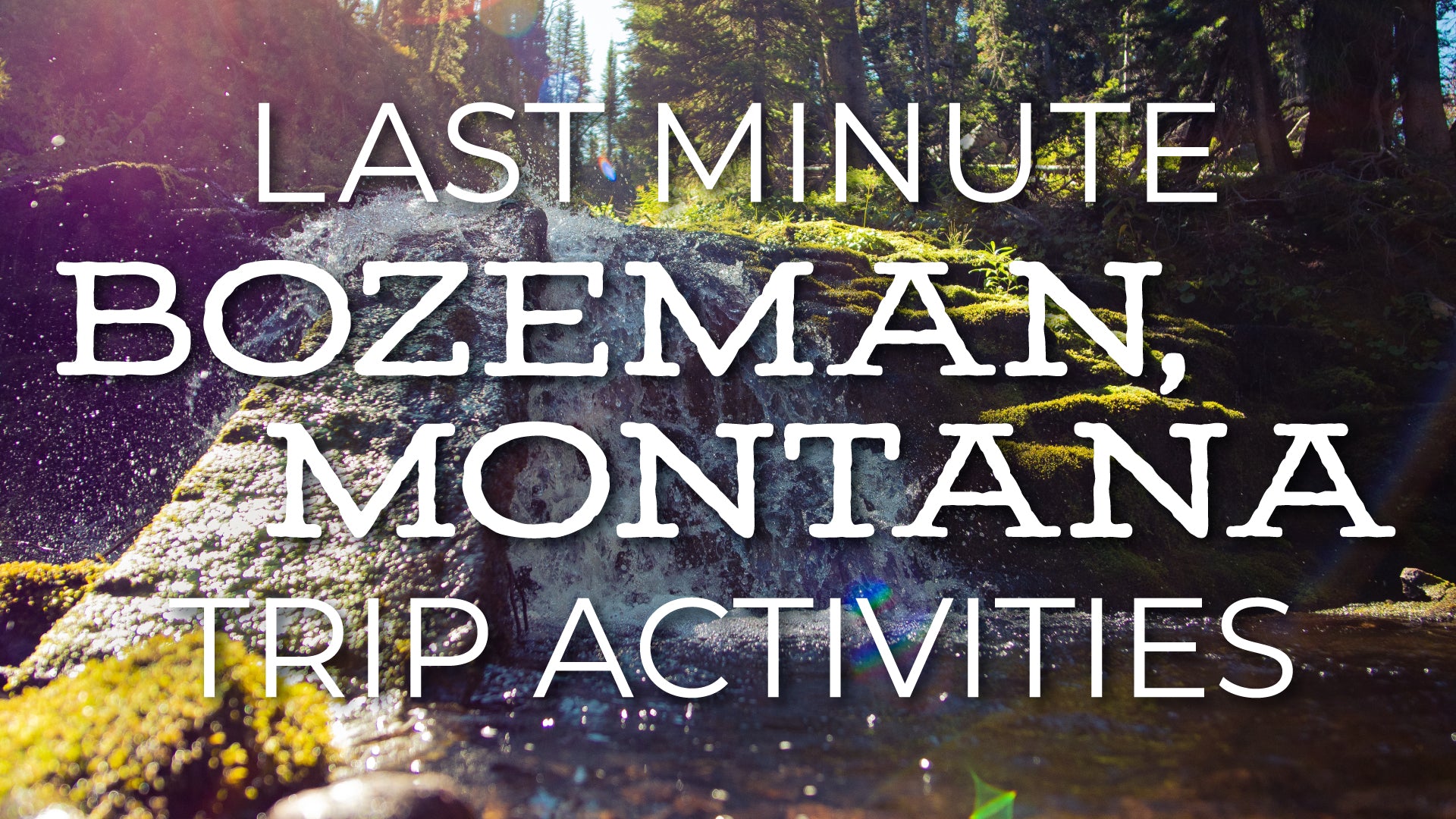 Last Minute Bozeman, Montana Trip Activities - What do you do?
If there is one thing we know for certain, it is that Bozeman is unarguably one of the best places to spend a long weekend! Whether you are in town to explore the outdoor playground that surrounds the city limits, or are wanting to experience its exceptional night life, Bozeman has something for anyone. Here are some of our favorite last minute activities in Bozeman, Montana:
 1. Visit the Museum of the Rockies
While in Bozeman, visiting the Museum of the Rockies is an absolute must! The Museum of the Rockies, a college-level division of Montana State University, and a Smithsonian Affiliate, is among the most beloved museums in the entire state of Montana! Explore the halls of this unique museum to discover massive dinosaur fossils, cultural and natural history exhibits, planetarium shows, and even changing exhibits from around the world. We guarantee that you will not be disappointed!
2. Hit up the Farmer's Market
If you are ever bored in Bozeman, check out the Farmers Market! The Bozeman Farmers Market is scheduled every Tuesday, June 15-Sept. 7 between the hours of 5-8pm! Hosted in the beautiful Lindley Park, visit the booth of several local produce growers, artisans, and food vendors! Spend your evening in beautiful downtown Bozeman surrounded by friends, family, and an exceptional community!
3. Visit a Yellowstone Gateway Town
If you are unable to visit Yellowstone National Park itself, head out to a Yellowstone Gateway Town! A couple popular Yellowstone Gateway Towns near Bozeman are West Yellowstone, and Gardiner! Both being within two hours of Bozeman, these destinations are an excellent way to get the Yellowstone National Park vibe while only sparing a few hours of your time! Make a Yellowstone Gateway Town your next day-trip, we guarantee you will have the time of your life!
4. 
Hyalite Canyon Hiking and Picnic
There is no denying that Bozeman is known for its awesome hiking opportunities! One of our favorite areas to explore is Hyalite Canyon. This scenic canyon offers trails that lead to beautiful viewpoints, lakes, and even waterfalls. There is truly no better way to spend your day than have a delicious picnic overlooking the stunning Montana scenery! 
A couple of our favorite picturesque hiking trails in Hyalite Canyon include Grotto Falls and Palisade Falls!
Hyalite Canyon
5. Downtown Bozeman Shopping
If you are a shopaholic, Bozeman has you covered! Downtown Bozeman is filled with awesome stores ranging from high-end clothing boutiques, to chocolatiers and everything in-between! While in Downtown Bozeman, make sure you visit our Historic Downtown Montana Gift Corral Location! Browse through our selection of fine Montana gifts and discover what made-in-Montana must-haves and Montana-inspired items are missing from your home!
- Alexa Jorgenson