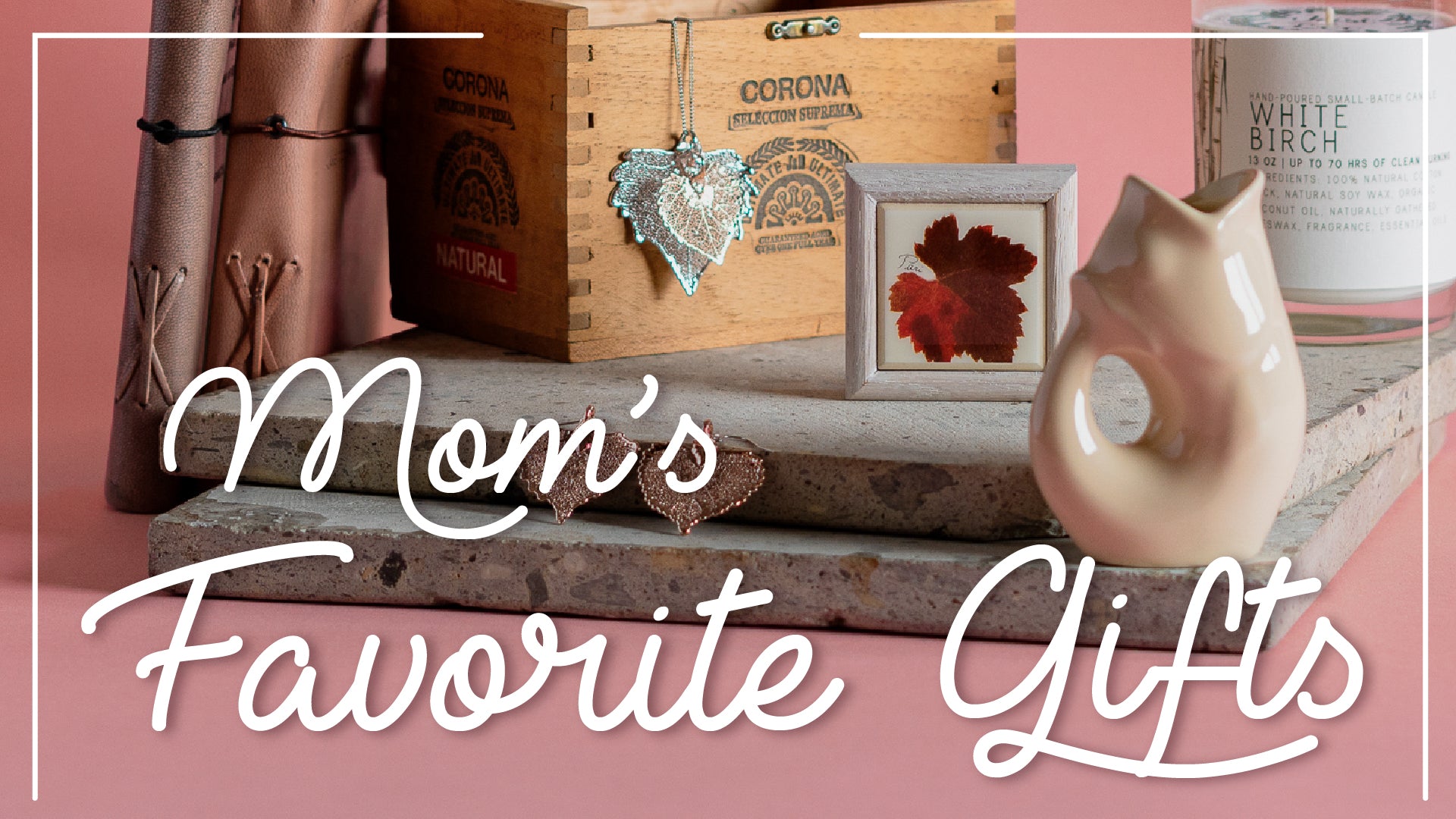 Mom's Favorite Gifts - Montana Gift Corral
We get it, moms can be hard to shop for! Luckily, we've got plenty of products that we know your mom will cherish! Check out some of our MGC mom's favorite items, we have something for everyone!
MGC Mom - Jamie Hill
My favorite product from Montana Gift Corral is the Goats & Oats Lotion by Windrift Hill! This heavy duty moisturizer easily absorbs into the skin, smells amazing, and even has cute goats on the label!  Windrift Hill is a family-owned company that is operated in Conrad Montana.  All Windrift Hill Products are formulated with goats milk, which is known to be highly moisturizing due to its high butterfat content!  I love knowing that I am supporting a Montana-owned company while keeping my skin soft and hydrated!
Check out the Windrift Hill Goat's N' Oats Body Butter here!
Matt's Wife - Sarah Ludin
I absolutely adore the jewelry from Rocky Mountain Leaf Company.  As an outdoor enthusiast, I love that I am able to accessorize using nature-inspired pieces!  I feel more like myself by incorporating real elements of nature into my own personal style.  All products from Rocky Mountain Leaf Company are crafted from real leaves, cones, and acorns.  This company is able to flawlessly capture the natural beauty of the these elements, which makes it an effortless task to spice up my look on a day-to-day basis!
Check out our selection of Rocky Mountain Leaf Company products here!
Cassi's Mom - Nancy Miller
Montana Gift Corral is my favorite place to shop whether it be on the website or in one of their shops when we visit Montana.  It's tough to pick a favorite out of their many wonderful products of food items, home décor, western art, or clothing.  If I had to pick one, it would be the Bearfoots Bears products of whimsical wildlife whether it be ornaments or figurines.  They display so many fun life meanings and memories. 
Check out our selection of Bearfoots Bear Figurines by Jeff Fleming here!
Alexa's Mom - Stacie Jorgenson
There is nothing I love more than a nice drink after a long day of work. This being said, I absolutely love the candle selection offered by Rescued Wine.  These candles are lightly scented, offering a subtle yet impactful aromatic experience! In addition to the delicious scents offered, all of Rescued Wines candles are hand mixed in small batches and then hand poured into reused wine bottles, how cool! As an animal lover, I also highly value Rescued Wine's passion for helping animals in need as 10% of their profits are donated to animal rescue shelters! 
Check out our selection of Rescued Wine Products here!
MGC Mom - Randie James
My current favorite line of products is our jewelry selection from Studio Montana!  All Studio Montana jewelry pieces are crafted using's one of my favorite gems, Montana Sapphires! Montana Sapphires are prized for their color combinations and exceptional clarity offering a deluxe jewelry fit for any person!  Studio Montana only crafts their jewelry from the finest Montana Sapphires on the market prioritizing the rich color of each individual gem.  Its no wonder why I love these pieces so much, how could you not?!
Check out our selection of Studio Montana products here!
By Alexa Jorgenson