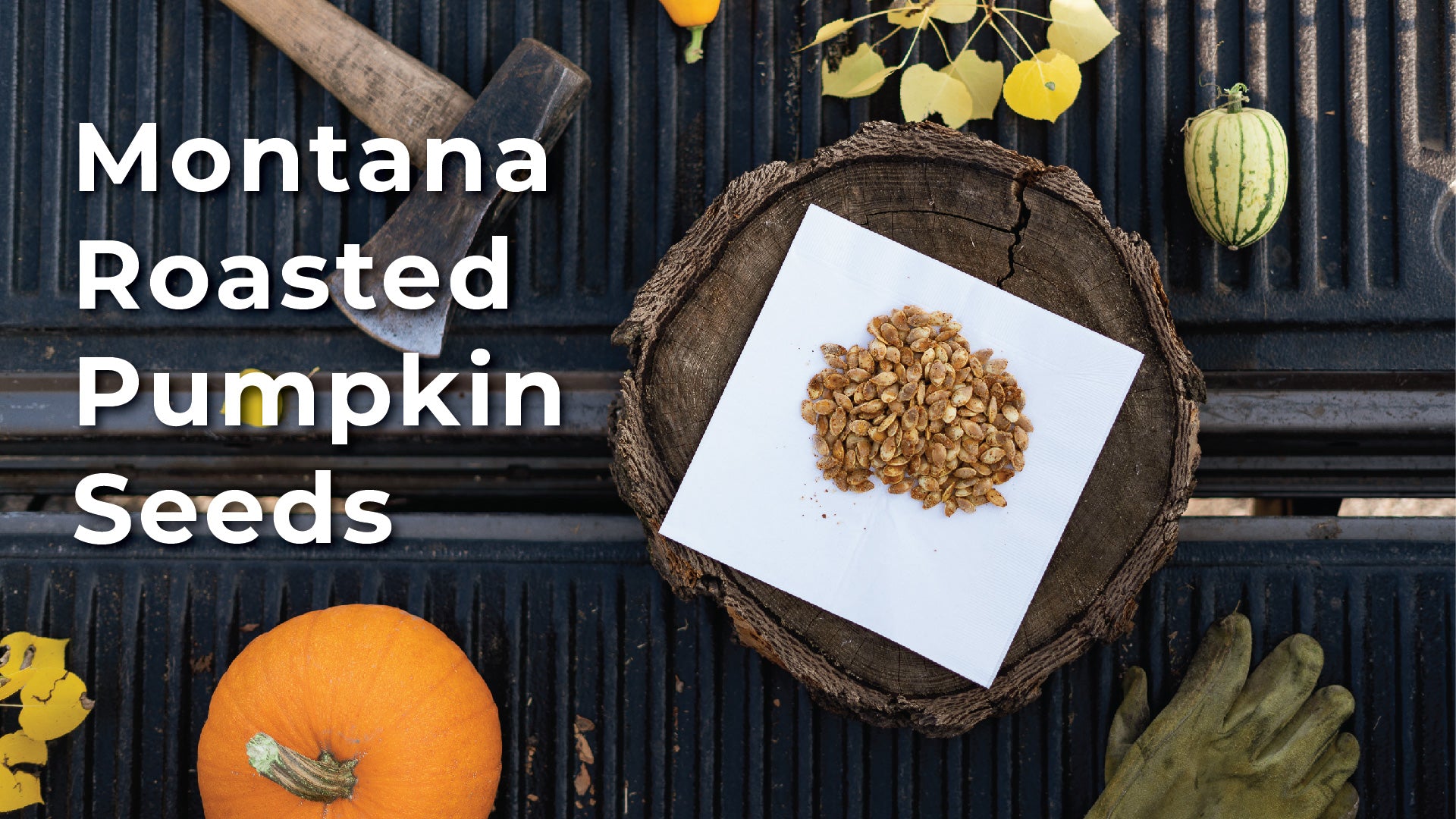 Montana Roasted Pumpkin Seeds Recipe
While you're in the yard carving your pumpkins with the family this season, remember to save those seeds! Roasting pumpkin seeds after carving can be a great family tradition. Roasted pumpkin seeds make a great snack on their own, added to trail mix, or even sprinkled on top of salads! Plus, roasting pumpkin seeds is super easy and fun! Be sure to check out our recipe below to learn how to make the best toasted pumpkin seeds!
There's nothing better than fall in Montana. Gardens are being harvested, firewood is getting stockpiled for winter, and soup is on the menu. From the changing colors of the larch (also known as tamarac) up in Glacier National Park to the colorful understory in the forests in Yellowstone National Park, the times are a changin'! 
Recipe Instructions
Preheat the oven to 300 deg F.

Separate the pumpkin seeds from the guts of the pumpkin.

In a colander, rinse the seeds, then pat dry with paper towels

In a medium bowl, add 1 tbsp of extra virgin olive oil, then add garlic powder, salt, and pepper to taste.

Stir the pumpkin seeds into the oil mixture until evenly coated.

On a rimmed baking sheet, spread out the pumpkin seeds in a single layer.

Roast the pumpkin seeds in the oven for 10 - 15 minutes, or until golden brown. Be aware that roasting time depends on the size of the seeds.

Remove the baking sheet from the oven and let the pumpkin seeds cool.

Toss the seeds in a serving dish and enjoy!
Recipe by Averi Thompson
Words and Photos by Zach Altman