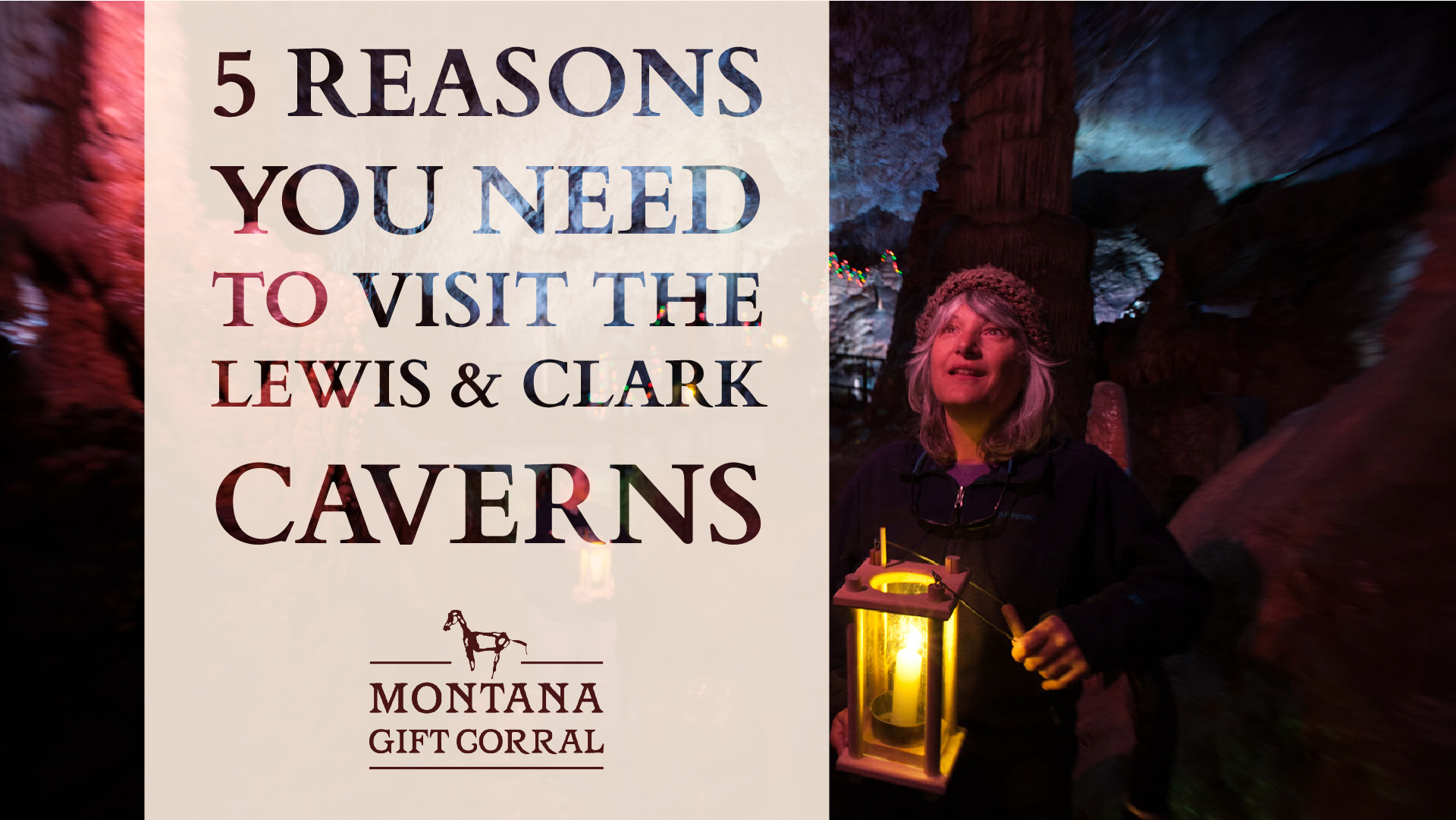 5 Reasons You Need to Visit Lewis & Clark Caverns State Park
Whether you're a Bozeman Local or a world traveler, Lewis & Clark Caverns State Park in Southwest Montana is a trip worth taking. We love Montana's first state park so much we even have a gift shop there! We came up with just a few reasons you need to visit Lewis & Clark Caverns State Park.
1. CAVERN TOURS
Lewis & Clark Caverns State Park contains one of the largest limestone caverns in the northwestern United States - and YOU can explore them!
Choose from an easy, wheelchair-accessible summer cavern tour, or take the kids on the 2-mile guided tour through some of the most stunning stalactites, stalagmites, and other unique limestone features. 
For the adventurous, the park offers an intro-to-caving guided experience complete with helmets and headlamps to help you find the way.
2. CABIN LIFE
Looking to make it a weekend trip? Lewis & Clark Caverns State Park has options for everyone. For a reasonable rate, you can stay in a rustic cabin in the park, fitted with electricity, heat for those chilly nights, and an outdoor fire area. These beautiful log cabins are also wheelchair accessible, so everyone can enjoy the beauty of this state park!
Book these cabins early! Reservations fill up during the summer months.
3. AWESOME HIKING AND BIKING TRAILS
There are plenty of opportunities for adventure above ground at Lewis & Clark Caverns State Park as well. With over ten miles of stunning trails, you can take a mellow hike to the Jefferson River for some fishing, or climb 1,500 ft to gain stunning panoramic views of the entire valley!
View the trail map here. 
4. WILDLIFE VIEWING
Lewis & Clark Caverns State Park is a great place for wildlife viewing - just bring some binoculars and look to the skies! Bald and golden eagles, all sorts of hawks, sandhill cranes, and white pelicans can all be seen in the area. On the ground you may be surprised to discover deer, muskrats, beavers, and even mountain lions! Bring a picnic and observe the nature all around you.
5. THE GIFT SHOP!
Did you know Montana Gift Corral operates the concessions and gift shop at the caverns? We do, and we love it here! We have everything you need for an adventure in the park, and the perfect gifts to remember it by.
If you can't make it out to the caverns and need the perfect gift, you can check out our Lewis & Clark gifts on our website!
 Plan your trip to Lewis & Clark Caverns State Park today!
By Zach Altman
Images courtesy Whitebark Media & Visit Montana