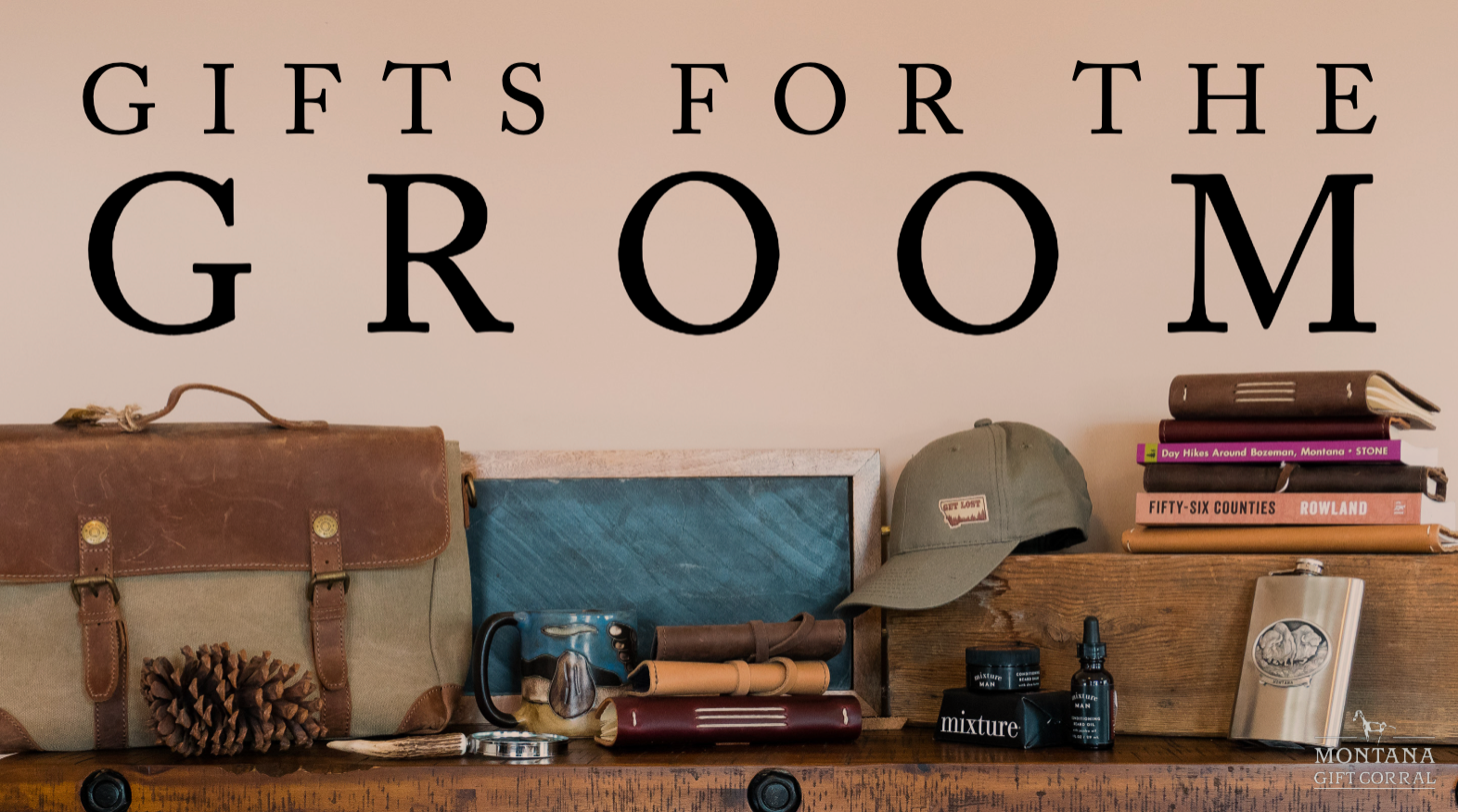 Gifts for the Groom: Montana Wedding Planning
With so many gift ideas for a true Montana Wedding, choosing a gift for the soon-to-be newlyweds can be a daunting task - especially for the groom. Here's a curated list of unique gifts any groom can enjoy!
Buckskin Book of Flies
Imagine you are out on one of the best rivers in Montana about to cast your first line of the fishing season. As you make your way down the rocky bank, you are trying to figure out which fly is going to be the best to use on this cold spring morning. Pull out your Buckskin Book of Flies to select the perfect fly to catch that big trout!

The Buckskin Book of Flies is a great stylish way to keep track of all your flies while on the river. This book keeps up to 20 flies and folds nicely in half to get tied around so it may be stowed safely away from the rushing waters of that blue ribbon river.

Rustico is a company out of Utah that still makes all of their products by hand just for you. Have a great time on the rivers!
Animal Mug by Blaze International 
These unique mugs are perfect for the animal and wildlife lovers in your life. These mugs are fired twice at high temperatures and hand-finished with glass glazes, making each one unique.

Established in 1986 in San Diego, California, Blaze International specializes in the distribution of functional arts and crafts. Working first-hand with international artisans, Blaze International helps get these unique pieces available for all to use and enjoy.


Antique MOVA Globe
You've never seen a
globe like this
.
These unique globes combine power from ambient light and torque from the earth's magnetic field to create soothing rotations—not a battery in sight. This is a gift any groom would enjoy. We have
countless variations
in our store!
Magnifier With Antler Handle by High Country Arts
This
unique piece
features a handle made of a shed antler collected in the wild. This magnifying glass is a functional and beautiful piece for any desk or study. Delight any nature lover with a variety of
great antler gifts
.
Montana Flask by Heritage Metalworks
This handy flask has a stainless steel construction, with a nicely-sealing cap, and a beautiful, highly-detailed Montana wildlife pewter plate. These pieces are individually hand-crafted using a proprietary pewter alloy developed by Heritage Metalworks, known as Heritage Pewter. The addition of silver to this alloy provides a brighter, more luxurious finish that will last for generations to come.
This is just a slice of the cake (have you booked a caterer yet?) in terms of what we have to offer in our store, so be sure to take a look around!
By Zach Altman