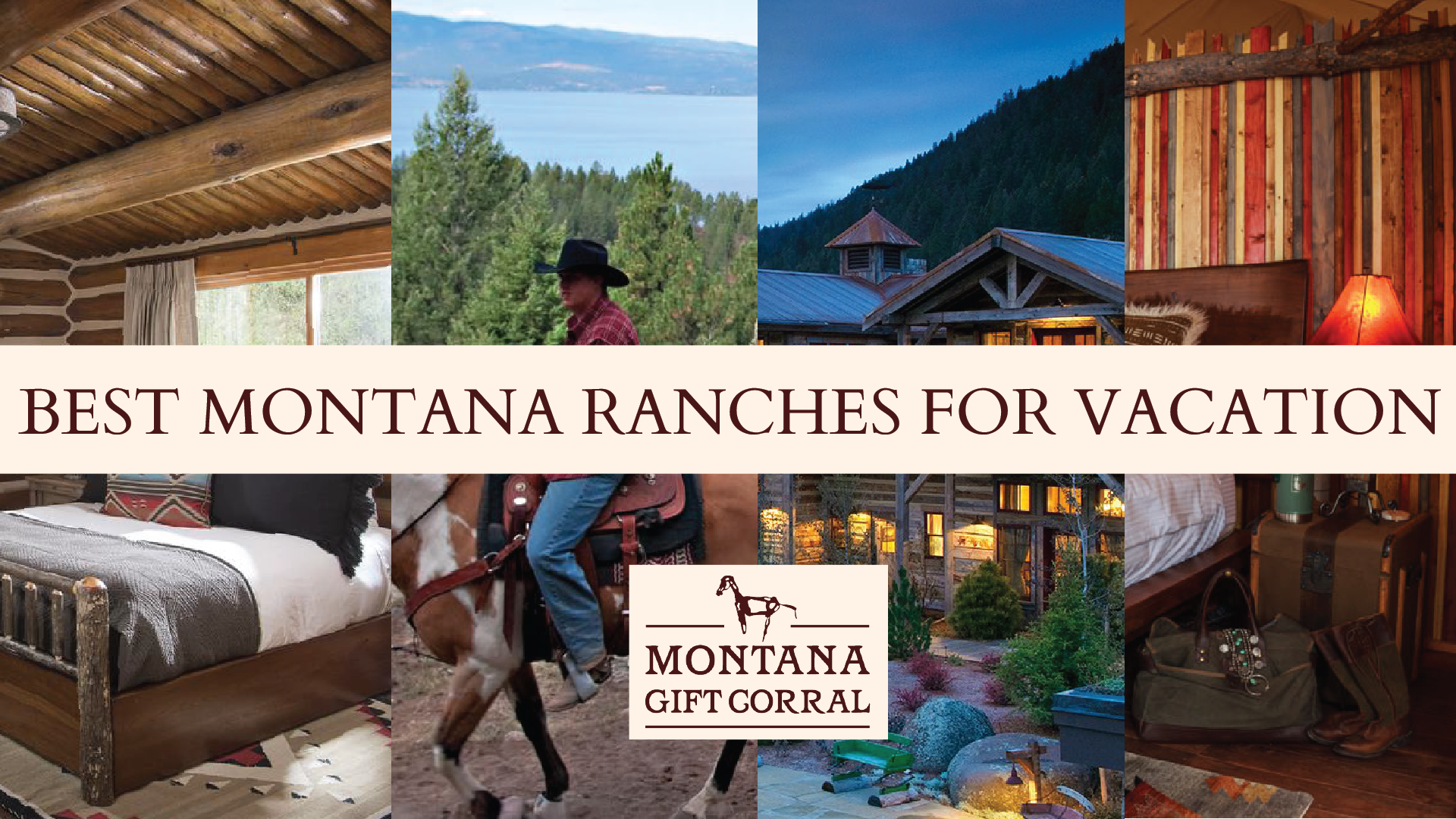 Montana's Best Ranches for a Vacation
Location: Greenough, Montana
Image Courtesy of The Resort at Paws Up
Nestled in the beautiful mountains of North Western Montana, The Resort at Paws Up has been providing a world class getaway for individuals, couples, and families for decades. With a fully operational ranch spread over 37,000 acres and 10 miles of private access to the Blackfoot River, the possibilities of a retreat are endless. The Resort at Paws Up offers a world-class spa with all organic spa materials. The resort offers in-home laundry, wi-fi, flatscreen TV's and for those wintry nights, heated bathroom floors! Stay connected in comfort while resting in the wild Montana landscape.
Location: Phillipsburg, Montana
Image Courtesy of The Ranch at Rock Creek
Positioned in an untouched valley, The Ranch at Rock Creek offers a one-of-a-kind getaway that puts visitors right back in time to the old Montana western days. Ranked as the world's first Forbes Travel Guide 5-Star guest ranch, The Ranch offers activities from yoga, nearby skiing, fly fishing, to horseback rides and hiking! You have the option to stay in beautiful Glamping Cabins and Canvas Cabins or stay in stunning luxury homes spread over the property. Though this retreat is located away from the crowds, The Ranch at Rock Creek still offers WiFi among other amenities that keep you and your family connected!
Location: Bigfork, Montana
Image Courtesy of Flathead Lake Lodge
Vacation to a piece of history located in the stunning Flathead Valley! With stunning access to Flathead Lake and stunning views that surround Flathead Lake Lodge, you'll feel as if you had stepped back in-time to a western Montana setting. Since 1945, Flathead Lake Lodge has grown its family-owned crew for over 3 generations. The hand-hewn furniture throughout the lodge is an amazing addition to the beautiful Montana backdrop. While the lodge takes you back in time, you still have access to a WiFi connection. With the views comes world class dining offered with a western flare! 
Location: Big Sky, Montana
Image Courtesy of Lone Mountain Ranch
Since 1915, Lone Mountain Ranch has set its mark in Big Sky. As the surrounding areas have built, Lone Mountain Ranch has thrived in its surrounding environment, becoming an inclusive resort that still stays true to its heritage. With a beautiful backdrop of Lone Mountain and only 50 minutes from Bozeman International Airport; Lone Mountain Ranch has access to numerous Cross Country Ski trails. With over 27 historic log cabins ranching from 1 to 6 bedrooms, guests have access to world-class farm-to-table dining. Sit back and enjoy a vacation with a breathtaking view!
Location: Darby, Montana
Image Courtesy of Triple Creek Ranch
Triple Creek Ranch has lodging that ranges from wonderful cabins to luxury ranch homes! With an expansive western art collection, this up-scale retreat is an amazing Montana gift! Triple Creek Ranch has stunning accommodations from an amazing spa offering relaxing massages, a vast wine cellar paired with an expert sommelier, and private fly fishing guides! This breathtaking area will make you fall in love with Montana, and feel a western lifestyle mixed with luxurious twists.