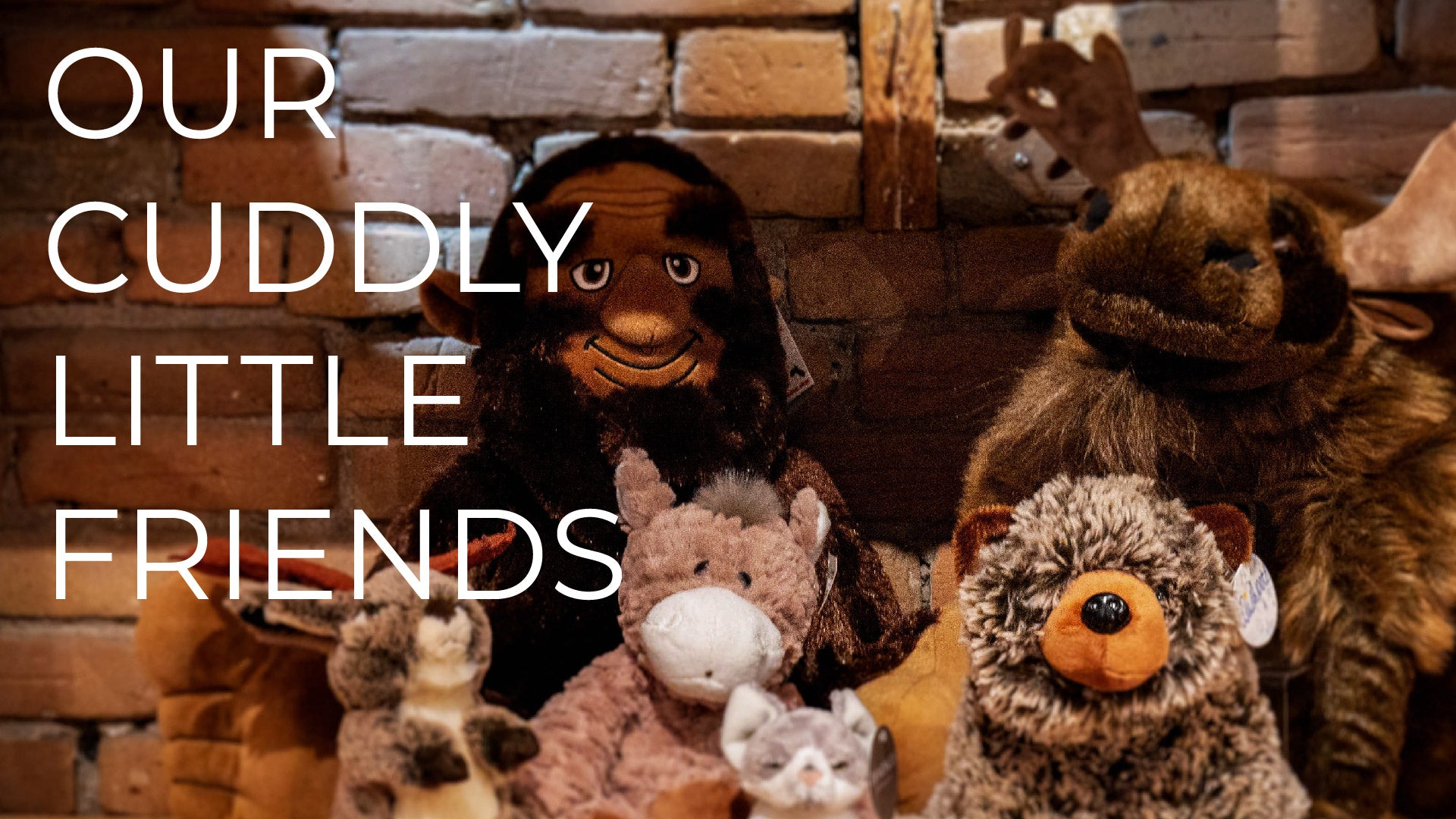 Our Favorite Stuffed Animals
Fall is right around the corner, and we can't think of anything more inviting than snuggling up on the couch with our favorite stuffed animals! Here at Montana Gift Corral, we are passionate about sourcing stuffed animals that are Montana-inspired, and invoke feelings of warmth and nostalgia. There is truly nothing like the perfect stuffed animal, and luckily, we have a vast selection of plush friends to choose from!
 Warmies Fox Plush by Intelex USA
Warmies are undoubtedly one of our favorite lines, and definitely one of the coolest! Or should I say, warmest! Now even just from first touch, you know there's something special about these stuffed animals. They are super soft and perfect for cold weather snuggles. But, there's more to them than meets the eye. If you toss any of these little guys in the microwave for just a few seconds, these stuffed animals retain their warmth and smell like French lavender. This really adds to the sense of comfort we all look for in our favorite stuffed animals. Soft, warm, and soothing. 
 She-Squatch Bigfoot Plush by Stuffed Animal House
Want something a little more campy and fun? How about a stuffed Sasquatch!? We all know the legend of Big Foot, and that from time to time, he or she likes to roam around the forests of Montana. This little gal isn't scary though. She's darn cute! If you and your family enjoy the Sasquatch legend, then you have to get a Sasquatch stuffed animal for your little ones. I mean, look at that face. And those feet! And those eyebrows! There's a lot to love about this cutsie forest creature! Also, this company does some pretty awesome huge stuffed animals if you want some extra cuteness in your life!
 Wildlife Beanbag by Nat & Jules
One of our most popular lines of stuffed animals is anything from Nat & Jules, but particularly their little bean bag animals. Their cats and dogs are very popular, but we also carry their other cute wildlife. The best thing about these snuggly animals is their size. They are small and easy to carry. They fit perfectly in a stroller or car seat. Plus, they are machine washable. When you give stuffed animals to little kids, there is nothing better than begin able to toss that little friend in the washing machine when they need to be cleaned. We have so many of these to offer, so be sure to check them all out and buy a couple!
 Black Bear Hugs by Ditz Designs
Now from the smallest stuffed animal we have, to the Cadillac of stuffed animals: the Bear Hugs! I can say I've personally unboxed these bears before and they are the most fantastic things to cuddle up with! They are heavy and soft and when you hold them, you're instantly comforted. You can wrap his adorable little paws around you and just carry him around wherever you go. Ditz Designs is known for their quality stuffed creations, so some people buy these and only use them for decorations, but they are really are missing out! This is the perfect Christmas gift for any little boy or girl who loves Montana and wants to snuggle up with a little bear! 
We have so many stuffed animals to choose from. We just hope you find something you love and want to give it to someone who needs some extra snuggling in their life. There's nothing quite like the perfect stuffed animal!