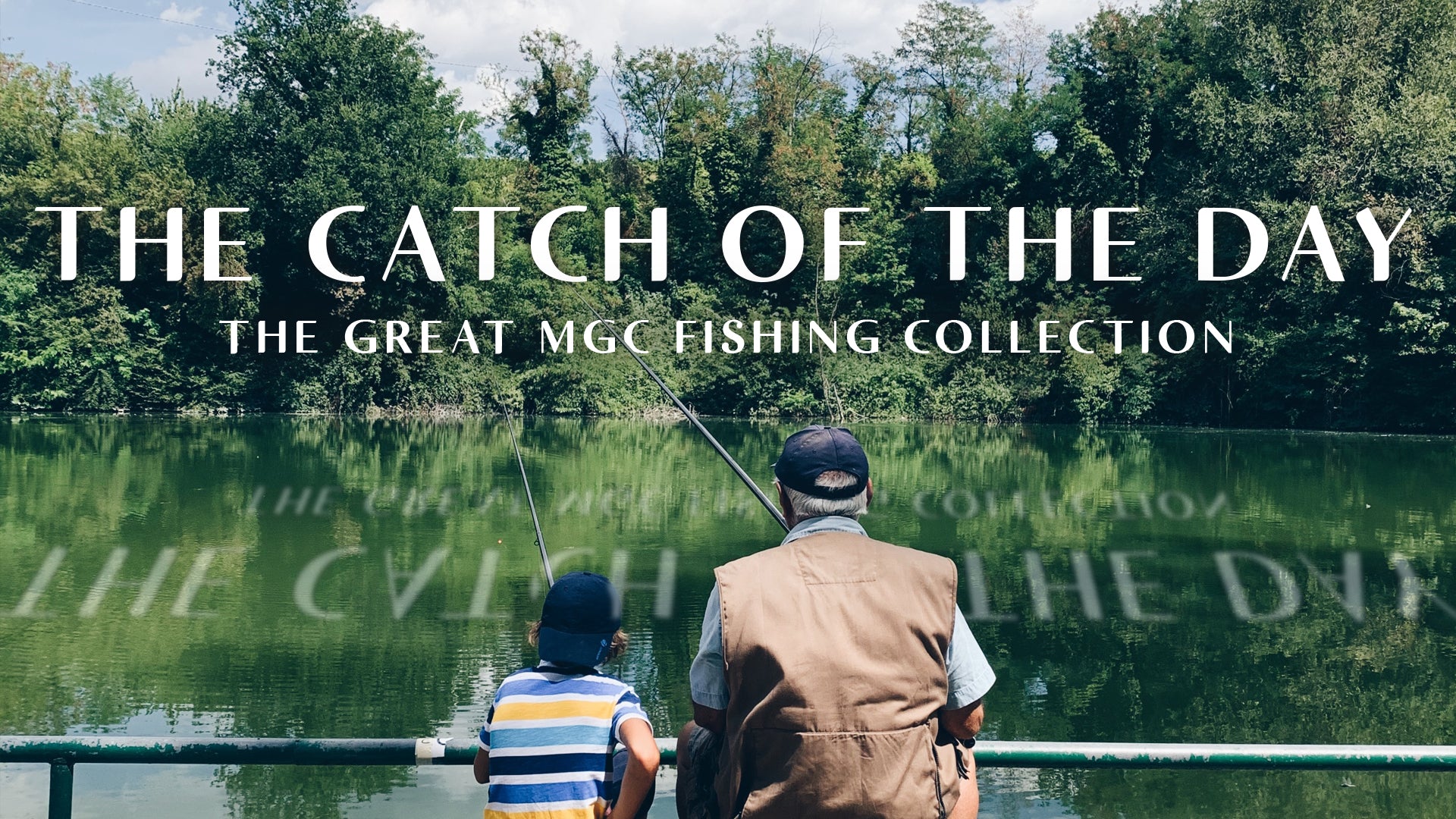 Reel in The Big Catch with Montana Gift Corral!
Hold onto your fishing hats, folks, because Father's Day is creeping up on us! At Montana Gift Corral, we're throwing a fin-tastic celebration in honor of all the dads out there and their love for fishing. We've reeled in our staff and online followers, urging them to cast their nets and share their prized fish photos for a chance to snag a whopping $50 off their next order! And let us tell you, we were blown away by the sheer number of enthusiastic anglers who took the bait, not just from Montana, but from all corners of the US.
The Angling Dads of MGC!
Being a Montana-made and operated company, Montana Gift Corral has plenty of dads that are fishing pros! Trust us, our dads know how to hook 'em and show 'em off.
Just take a gander at Scott, the fishing legend who happens to be the dad of our awesome content creator, Alexa! This guy is a force to be reckoned with, dividing his time between the big skies of Montana and the sunshine state of Florida. If it were up to him, he'd be casting his line every darn day! And let's not forget his trusty sidekick, Nick, who's always there to tackle the wildest waters with his pops. Oh, and keep your eyes peeled, because if you're lucky, you might just spot Alexa herself, fishing with her old man, reeling in some beasts on any of Montana's lakes. In Scott's book, fishing is a family affair, and we wouldn't have it any other way!
Meet Ted, a unstoppable angler and our Warehouse Manager. But here's the real catch—this guy isn't just in it for himself. Oh no, he's a family man through and through! When Ted hits the water, you better believe his kiddos are right there by his side, ready to conquer the fishing world. Those poor fish never stood a chance! But here's the hilarious part—when it comes to snapping photos, Ted's all about giving credit where credit is due. It doesn't matter who technically reeled in the catch of the day. Nope, Ted's all about capturing those proud moments of his kiddos with their fish friends. Talk about a true fishing champ and a family-oriented superstar!
We've got the ultimate outdoor enthusiast and head honcho of MGC in the house—Doug! This guy lives for those river adventures with his family. When summertime rolls around, you can bet that he'll be out there, making waves on none other than the Upper Madison River! Whether he's chilling and soaking up the MT sunshine, or casting his line from his trusty inflatable raft, Doug is a force to be reckoned with on the river. Now, we won't say his catch is always the biggest on the block, but hey, it's the effort that counts, right? Keep reeling 'em in, Doug, and may your fishing escapades be filled with laughter, good times, and maybe even a few prize-worthy catches! 😉
We can't forget about Tim, a valuable asset to our HR team and company operations and a true fishing aficionado! This guy knows how to have a reel good time with his kiddos in the beautiful landscapes of Montana. In his eyes, there's nothing quite like grabbing a couple of lawn chairs and plopping down on any riverbank or lakeside. It's relaxation and angling all-in-one! These precious moments spent with his little ones are the stuff of lifelong memories. We have no doubt that these fishing escapades will be treasured by his kids forever, and who knows, maybe they'll become the next generation of fishing enthusiasts!
MGC Best Catch Giveaway!
Too reel in the excitement for Father's Day we decided to host a Best Catch Giveaway! Anglers from coast to coast dived in headfirst, showcasing their prized fish photos. Whether it was a whopper, a minnow, or a simply a fish photo that they find hilarious, they shared it all!
As a reward, anyone who cast their favorite fish photo into the contest got a chance to hook $50 off their next purchase from our online shop. Reeling with anticipation, we proudly announce the winner: Jeffery, with his awesome trout (found bottom left). Way to go, Jeffery!
***
Written by: Alexa Jorgenson, MGC Content Creator
Blog Cover by: Averi Thompson, MGC Graphic Designer