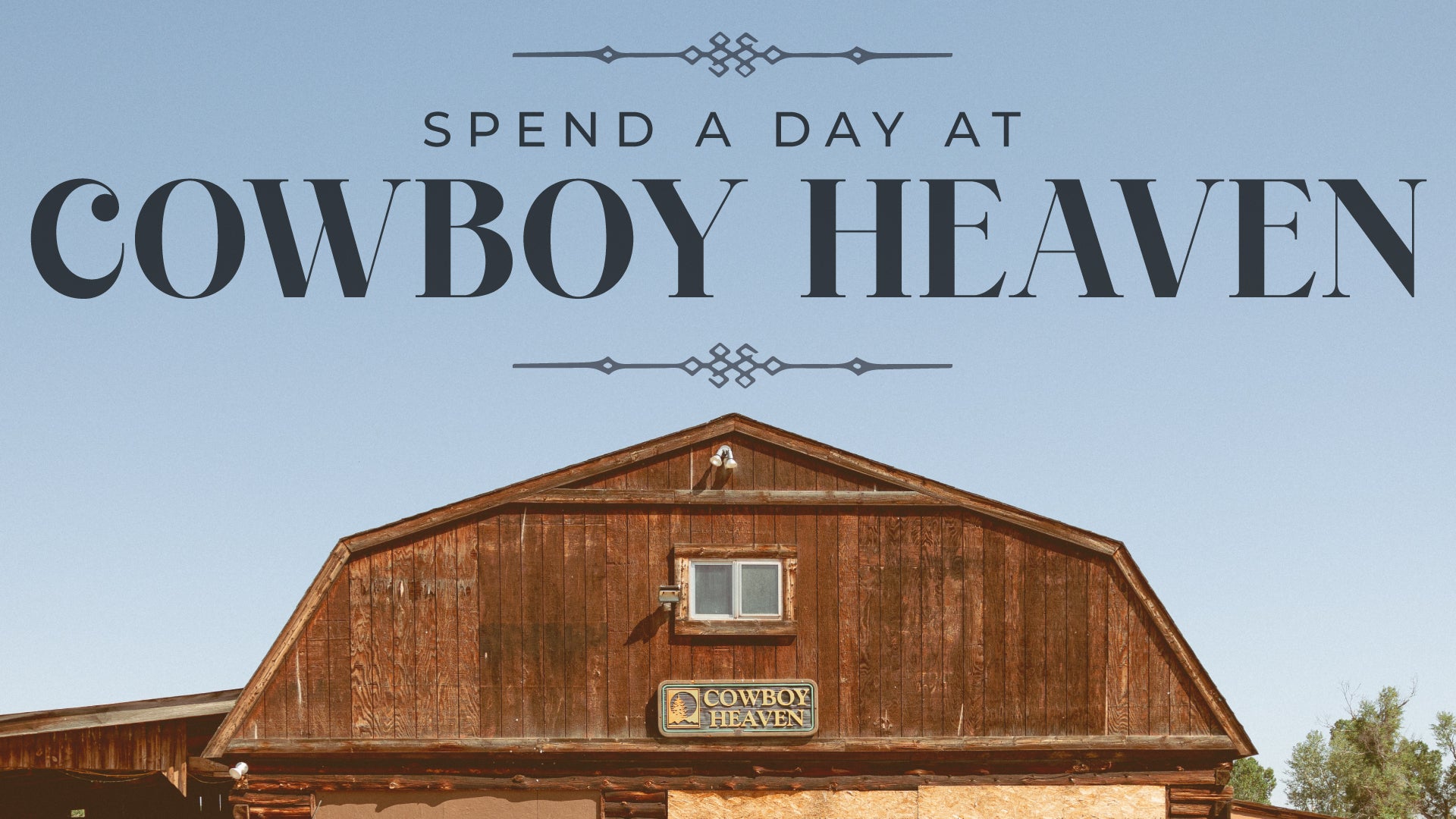 Spend a Day at Cowboy Heaven
There is nothing quite as special as people working together towards the common good of our economy and environment. When people with similar beliefs, values, and passions come together, they are truly able to magic happen! In the state of Montana alone, there are over 7,500 charitable nonprofits. Supporting these nonprofits are one of the best things that you can do to promote local engagement, drive economic growth, and create tight knit communities!
At Montana Gift Corral, we are passionate about being involved in our community. Partnering with other small businesses and local nonprofits truly fills our hearts! 
Cowboy Heaven Miniature Horse Safe Haven
While we love each and every nonprofit and their vital role in our economy, there is something that really sticks out to us about Cowboy Heaven. Cowboy Heaven Miniature Horse Safe Haven is a local nonprofit based in Belgrade, Montana. What once started out as a charity for neglected miniature horses, soon branched out to dogs, goats, larger horses, and even sheep! Brenda York, the president of Cowboy Heaven, is passionate about providing a safe haven for all furry friends. With qualified veterinary care, food, water, open grounds, warmth, companionship, and love, the Cowboy Heaven team is able to bring life back to each and every mistreated animal they take in! We are grateful that this non-profit offers a space for animals to enjoy their second chance away from abuse and neglect. 
It is Cowboy Heaven's utmost goal to rehabilitate and re-home abused and neglected animals. By working closely with animal shelters and law enforcement, their team is able to find new forever homes for their rescued animals. Brenda states, "Here at Cowboy Heaven Miniature Horse Haven, we are driven by a single goal: to do our part in making the world a better place for our animal friends; to rescue animals from abuse and neglect, as well as find homes (temporary or permanent) from referrals such as law enforcement, veterinarians, and other rescues. We also aim to help educate about miniature horses."
Now is the time to get involved! As a 501c3, Brenda and the Cowboy Heaven team rely on volunteers and donations to offer complete care for their "wee ones". If you are feeling generous, please donate to this one-of-a-kind nonprofit organization! 100% of donations go towards these rescued animals!
Looking for other ways to get involved and help Cowboy Heaven? Head down to Rocky Mountain Supply in Belgrade, MT, on August 6th from 9 am - 12 pm for Donkeys & Donuts! At this fundraiser, you will have the opportunity to meet Miss Donk and other adorable Cowboy Heaven residents. 
Locals Supporting Locals!
As a small business in Montana, we are always thrilled at the opportunity to support other companies local to the big sky state. On our adventure to Cowboy Heaven Miniature Horse Safe Haven, we were excited to feature a few of our favorite body care, and jewelry & accessory companies. 
Windrift Hill
How could we visit a non-profit full of adorable goats without bringing some of our favorite products from Windrift Hill? 
Windrift Hill, a company based in Conrad, Montana, is a family-owned business well known throughout our beautiful state. Deena, the founder of Windrift Hill, has spent much of her life as an occupational therapist. In her career she often saw people struggling with skin problems that were resistant to traditional medications. After doing some research, Deena discovered that goat's milk is naturally therapeutic, and as such, she began making goat's milk soap!
This unique company now makes dozens of different types of soaps, lotions, and body butters. Their Nubian Goats are each milked twice daily to ensure the highest quality of milk, featuring an ultra high butterfat content, which helps naturally moisturize the skin. Windrift Hill products are often made with natural clay oxides, herbs, oil, and farm fresh goat's milk. Truly a recipe for hydrated skin! 
We think that the goats at Cowboy Heaven love these products just as much as we do!
Montana Leather Designs
Montana Leather Designs, an accessory company based in Stevensville, MT, is known for its distinct western-inspired jewelry. Using uncommon and unique techniques and materials, Olive creates designs that are completely individual to each piece. 
Taking inspiration from Montana nature and uses it as the resource for new ideas and creations, Olive Parker designs stunning leather necklaces, bracelets, and keychains that often feature intricately colored beads. Olive often searches for new ways to represent the western woman's perspective using unique techniques and materials to produce one of a kind keepsakes. The iridescent colors of the handmade beadings and the marriage of leather to sterling silver, gold and gemstones is a stunning representation of the big sky state. I mean, it sure doesn't get much prettier than this!
Check out the growing collection of Montana Leather Designs Jewelry here!
Cowboy Collectibles
Since 1995, Cowboy Collectibles has been crafting beautiful jewelry for any western lifestyle. Featuring an array of beautiful necklace, bracelet, bolo ties, and keychain designs, all products from Cowboy Collectibles are crafted from real horse hair.
This company partners with horse rescue organizations to collect 100% authentic horse hair for its beautiful creations. As this awesome company puts it, "The finest horse hair comes from hardy stock living in cold climates where the hair naturally grows faster. This sustainable industry selectively harvests a small portion of the hair at regular intervals". Once the horse hair has been collected, each piece is then handcrafted by individuals and families living in the state of Montana. Neat! 
Check out our full selection of horse hair jewelry from Cowboy Collectibles at this link!
Written by: Alexa Jorgenson, MGC Content Creator
Photography by: Haven Windsor & Luke Clark, MGC Photography Team
Blog Cover by: Averi Thompson, MGC Graphic Designer