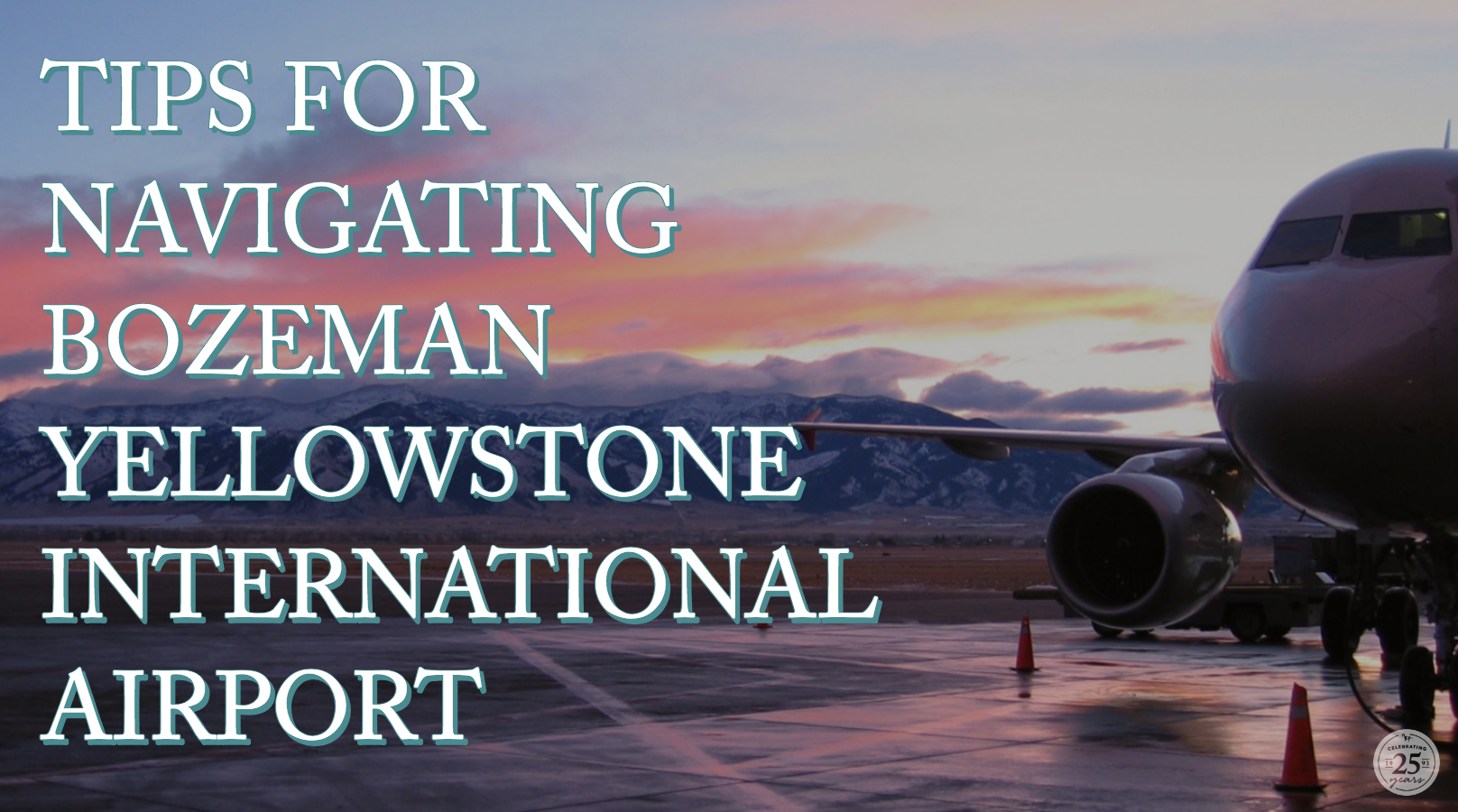 TAKING FLIGHT: TIPS FOR NAVIGATING BOZEMAN YELLOWSTONE INTERNATIONAL AIRPORT
Flying to new reaches of the world can be challenging and daunting, even for the seasoned traveler.
If you're flying to Bozeman Yellowstone International Airport, don't worry, we're here to help! With gift shops, a sit-down restaurant and on-the-go food and coffee options, Montana Gift Corral knows all things airport!
Bozeman Yellowstone International Airport is the gateway the Yellowstone National Park for travelers and locals alike. And it's not your small-town airport these days - 2017 was another record-breaking year, with the hub enplaning over half a million passengers! (keep in mind the population of Montana is about 1 million!)
Anyone who has been to the Bozeman area understands why - Yellowstone, Big Sky Resort, Bridger Bowl, Montana State University - the list of places to visit and mountains to explore will draw event the furthest adventurer from around the globe!
First, let's talk about food.
View the menu for Copper Horse Restaurant.
We get it. You're famished! Catching flights with 20 minute layovers in huge airports is intense - and there's no time to eat! Whether you are taking off or just getting in, the Copper Horse Restaurant brings a taste of Montana both before and after security. Sit down for a nice quiet meal, or hit up the grab-and-go counter!
 Yum! View the On-the-Fly Mexican menu here.

Did somebody say Mexican food? That's right - after security, right next to your gate is On-the-Fly Mexican! Burritos, pico de gallo, tacos and sandwiches, this spot will get you fueled fast before boarding! 
Transportation to and from Bozeman Yellowstone International Airport
Thanks to their location in the beautiful Gallatin Valley, Bozeman Yellowstone International Airport is easy to get to and from. They are a short, scenic drive from popular surrounding destinations, such as Yellowstone National Park, Big Sky Resort, Montana State University, the city of Bozeman and much more. We offer a variety of transportation choices without the usual city-airport congestion. Local buses, charters, and shuttles offer regular routes to and from the airport as well as taxi and rideshare services.
With so many services available, we still encourage you to plan ahead for transportation if you are headed to Big Sky or Yellowstone!
Learn more about ground transportation services here.
In addition to a wide array of transportation options, airport parking is being improved in a big way! Construction is under way for a new parking garage and BZN is now the only airport in Montana to offer first hour free parking in the pay parking lot! This means you can arrive with plenty of time to watch your loved ones arrive to the Treasure State!
Yellowstone National Park - One of the many destinations you may visit from Bozeman Yellowstone International Airport!
How may Montana Gift Corral serve you?
Did you know Montana Gift Corral operates the shops, bistro and food services in Bozeman Yellowstone International Airport? We do, and we love it!
Our gift shops offer shipping to your destination, so you don't have to hassle with extra luggage during your flight! We are also happy to hold or ship items that cannot pass through security, so that your jar of Montana Huckleberry Jam can make it home!
By Zach Altman