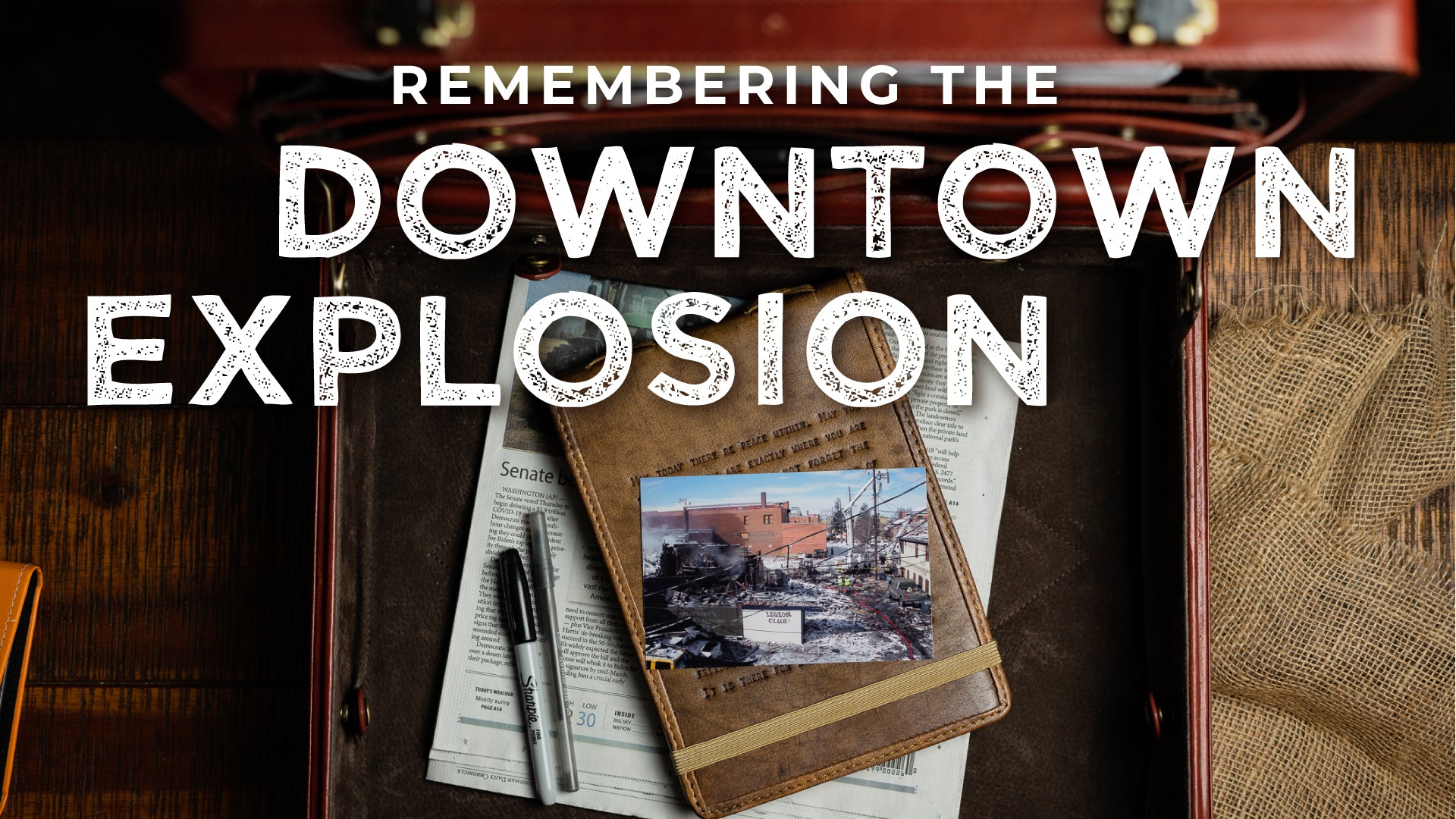 Remembering the 2009 Downtown Bozeman Explosion
An anniversary passed quietly by Bozeman last week. There was nothing in the paper, nothing on the radio, no memory of it highlighted on Facebook. And though it has been 11 years since downtown Bozeman was rocked by a gas explosion, it was surprising to see little mention of it.
On March 5, 2009, as many people left their homes in the morning for work, a natural gas line blew up and destroyed four downtown businesses and called for an emergency evacuation of two city blocks. Fires in the gas lines and rubble burned for over 24 hours after. Our flagship store in Bozeman happened to be on that very block. When news reached us, we feared the worst. I remember walking up to Montana State University that day, headed to my first class of the morning, and being struck by the plume of smoke above the downtown area. Once I heard the news, I wondered and worried about our employees and our storefront on that day.
By the grace of a higher power, when we were allowed back into our building, damage was minimal. Aside from some brickwork in the back being damaged and a figurine or two overturned, nothing was majorly destroyed. What's more, most downtown businesses don't open until 9 or 9:30, so not a single employee was yet in our store. How could so many people be so lucky?
When all was said and done, one person lost their life. The tragedy of Tara Reistad Bowman losing her life in the explosion is not something to be downplayed. Her loss is felt by her friends, family, and community still to this day. A quick Google search of the explosion returns scores of ghastly photos. Twisted beams. Piles of brick. Snow covered in smoke and smolder. Recently, Bert and Sharon Hopeman came across their own private photos of the ordeal and we wished to share them with you here in our blog. We hope they serve as a reminder of that fateful day and how Bozeman has not only rebuilt, but flourished.
The anniversary of the explosion even got by us last week, but in what has been a deep period of reflection amidst pandemic times, we felt it important to talk about. We never want to forget what happened to this beautiful community of ours, how strongly we bounced back, and how blessed we all were that more lives weren't lost and more damage inflicted. 
Let this also be a reminder that even when times are tough, when fear and uncertainty seem at the forefront of our minds, Bozeman perseveres. That's why we love this community so deeply. 
Story by Cassi Miller
Photos by Zach Altman
Explosion Photos courtesy of Bert and Sharon Hopeman