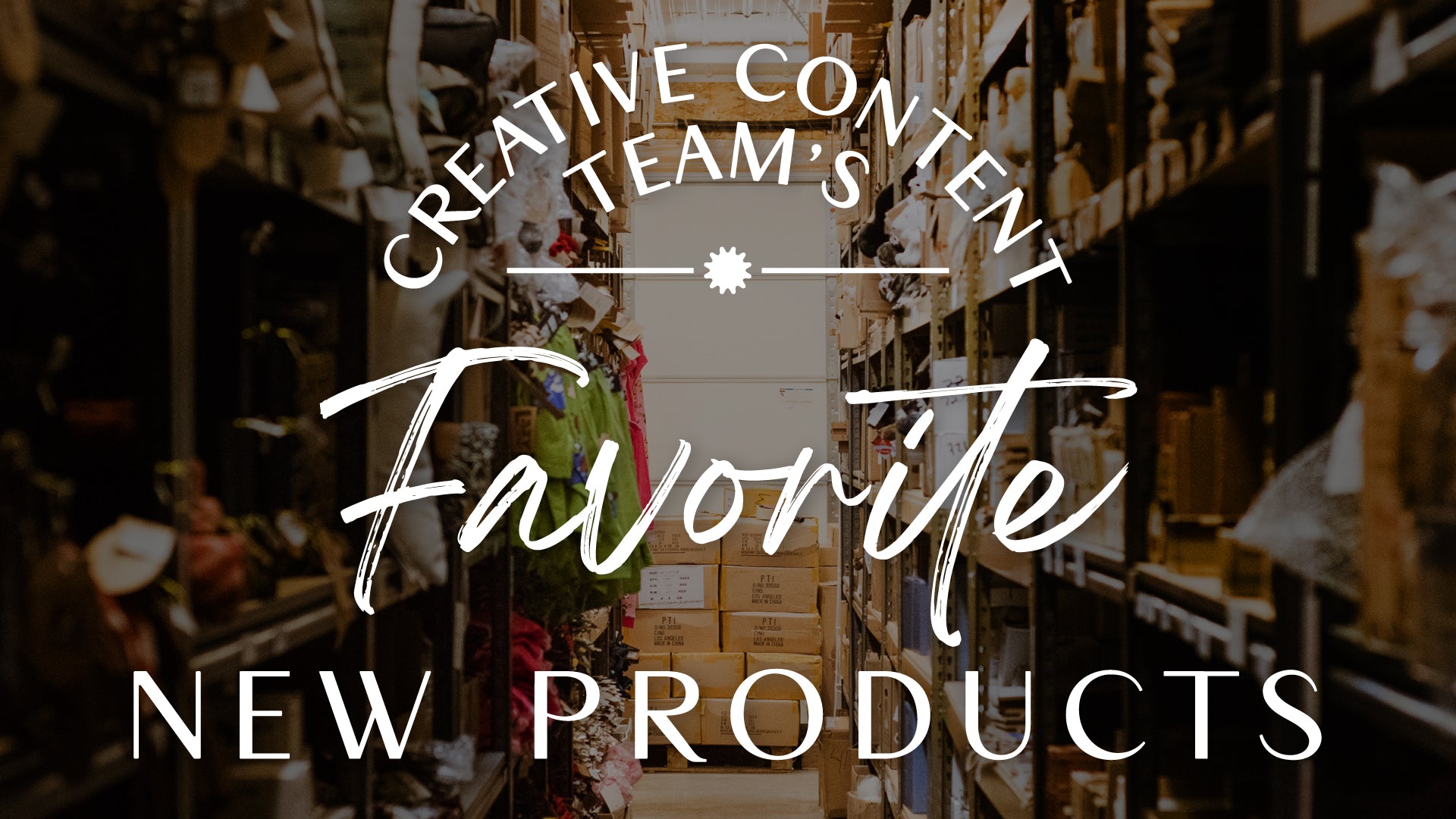 The Creative Content Team's Favorite New Products!
Can you believe that the first quarter of 2022 has already passed us by? It seems as though this year has been flying right before our eyes. With the new year, we have brought in several new lines of awesome products at Montana Gift Corral. From bath and body products, to drinkware, and even high-quality accessories we are so thrilled to announce a few of our new lines that we guarantee will help you start the new quarter of 2022 off on the right foot! Without further ado, let's introduce our Creative Content Teams favorite new products:
Cassi • Creative Content Coordinator
Natural Essentials
I am always on the hunt for new lotions. It seems like I'll find something I like, use it religiously, but then the effects seem to wear off. Plus, I don't like anything too overly fragranced. I'm at the age where I have to go for healing benefits over scent. I'm excited to say I've found something at MGC that fits the bill! It's Mem's Healing Cream by Natural Essentials! When I was 14, I had a blood clot in my leg which left my skin damaged and easily dried out. Even though I've just purchased Meme's Healing Cream, I'm excited to see how it's going to help my skin! Already on my hands it rubs in well, the scent isn't overpowering, and I stay moisturized throughout the day. Plus, it's made right down the road in Churchill, Montana! Who doesn't love that? 
Alexa • Content Creator
Lester Lou Designs
There are very few things in this world that I value more than a good cup of coffee. In fact, I like to think of myself as a self-proclaimed coffee connoisseur! Having said this, I am always searching for that perfect mug to drink my coffee in! When I first found out that we would be carrying a variety of drinkware from Lester Lou Designs, I was so excited. As soon as I saw her collection of beautifully designed ceramic mugs, I knew I was going to obsessed! These 13 oz. mugs are not only handmade with strict quality standards, but they are also scratchproof, fade-resistant, and dishwasher safe! At any given moment, I guarantee you can find me, fully caffeinated, sipping a good dark roast brew out of one of these adorable mugs!
Averi • Graphic Designer
Bedrock Tree Farm
I have my fair share of pine/fir scented candles, but you are telling me that I can smell like one too? Sign me up. Bedrock Tree Farm has become one of my new favorites when it comes to body products. If you are also addicted to any refreshing scents, you have just found your fix. I know I am not the only one that loves strong aromatic scents like mint, eucalyptus, and pine. The fir needle used in these products gives off tingly, earthy notes that makes your skin feel cool and refreshed. Whether it be their body wash or sugar scrub, it's impossible for me to choose a favorite product. However, they will always be a favorite vendor of mine.
Luke • Photographer/Videographer
Montana Leather Designs
What's in your pockets right now? Go ahead, take everything out and check. For me it's my phone, wallet and keys. And those keys have a pretty nice key chain, but not as nice as the keychains from Montana Leather Designs. The genuine leather of these rings will last for as long as I do. I know from first hand experience because my dad's key chain has a strip of leather on it from 20 years ago. Montana Leather Designs takes it a step further by braiding the leather and adding a little artistic flavor to it with different enameled stones or feather designs. So for my everyday carry items I would put my keys on this keychain for sure.
Haven • Photographer/Videographer
Claire Emery Art
I have always been a big fan of greeting cards, in fact, I take pride in writing my friends, family, and loved ones hand written letters that are heartfelt and meaningful! From the detailed wildlife and nature-inspired designs of these cards, to the intricate woodblock process used to create them, I am head over heels for this beautiful form of self expression. As an artist myself, I feel inspired by Claire Emery and her confidence to share her unique art with the world. I will for sure be purchasing a few of these beautiful designs to send to several of my favorite friends!