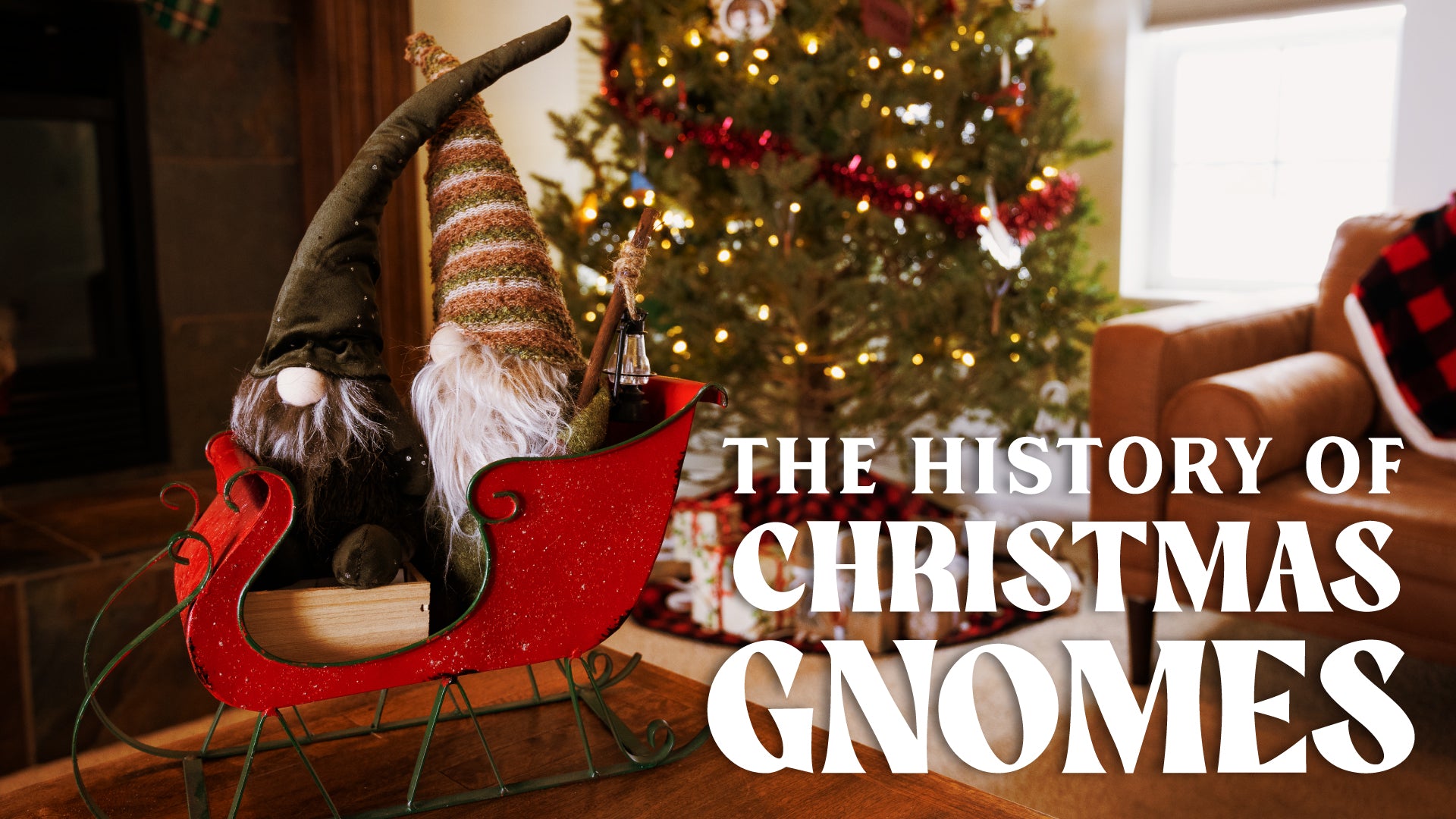 The History of Christmas Gnomes!
Whether they are short and stout, tall and festive, or even covered in sequins, you all know by now that here at Montana Gift Corral, we are obsessed with gnomes!
Where did Gnomes Originate? 
While they are undeniably cute and loveable, did you know that they are actually quite historic? In fact, gnomes have a heavy influence on Scandinavian folklore, first originating in the early 19th century!
In Norway, these small, bearded, and mischievous little creatures are referred to as "Nisser", and were thought to protect the homestead of Scandinavian families throughout Norway, Denmark, Sweden, and Finland! Traditionally, these gnomes would be born of the soul of the first owner of the farmland on which it resides, ensuring the welfare of his/her land for generations to come.
Nayton the Gnome helps our shipping team package online orders!
Why were Stories of Gnomes Told in Scandinavia? 
The first tales of gnomes in Scandinavian folklore first emerged at a time of economic struggle. Farms during this time were very isolated, and there was a sense of loneliness and isolation that blanketed the area. As a way of coping and feeling less lonesome, people began telling stories of these mythical spirits, oftentimes representing good fortune, respect, and care in many Scandinavian homes!
Since gnomes were thought to be the spirits of past landowners, offering protection for their farmland, gnomes are typically portrayed as short old men with beards! These adorable and sometimes prankish fellas offered comfort and a feeling of protection to forlorn families throughout the Nordic countries. How sweet!
Norton the Shaky Gnome visits Montana Gift Corral for some holiday cheer!
Why are Gnomes Commonly Associated with Christmas?
While we typically see gnomes during the Christmas season, they are actually involved in most Scandinavian holidays! By the way, have you checked out our Halloween Gnome by Oak Street Wholesale? We think he's pretty cute! 
While most families in Norway, Denmark, Sweden, and Finland tell stories about Santa Claus, they wholeheartedly believe that gnomes are the primary force behind the unrivaled magic of Christmas! In Norway it is believed that the Christmas gnome's sole responsibility is to protect the welfare and health of their livestock throughout the year, however, on Christmas eve they demand a delicious bowl of porridge. If you give them their bowl of porridge, they will become your friend, however, if you don't, they will become upset and begin to play mischievous pranks!
As Scandification puts it, "Christmas gnomes in Norway visit homes on Christmas Eve, bringing gifts to the children of the household. Some families set an extra place at the table for the gnome — just in case the creature decides to join them."

Our Collection of Christmas Gnomes at Montana Gift Corral!
If you love the beautiful history and cultural significance of Christmas gnomes, make sure to check out our collection from Oak Street Wholesale! 
Since 2007 Oak Street Wholesale has been creating adorable gnomes and Christmas home décor from their home office in Peoria, Illinois! This small, family-owned company specializes in holiday home decor, LED canvas photographs, and seasonal accents. We are in love with Oak Streets' wide variety of adorable Christmas gnomes, and truly believe that no home is completely decorated for the holiday season without one of these jolly fellas!
Christmas and holiday gnomes are full of history. Cute and cuddly, and a little bit mischievous, part of the fun of decorating for the holidays is adding a little family of gnomes to your home. Browse our collection of holiday gnomes and Christmas gnomes to find your new favorite one today!
Montana Gift Corral Gnome Display at the Bozeman Yellowstone International Airport!
Written by: Alexa Jorgenson, MGC Content Creator
Information Sourced from: Scandification - The History of Scandinavian Gnomes
Photography by: Haven Windsor & Luke Clark, MGC Photography Team
Blog Cover by: Averi Thompson, MGC Graphic Designer