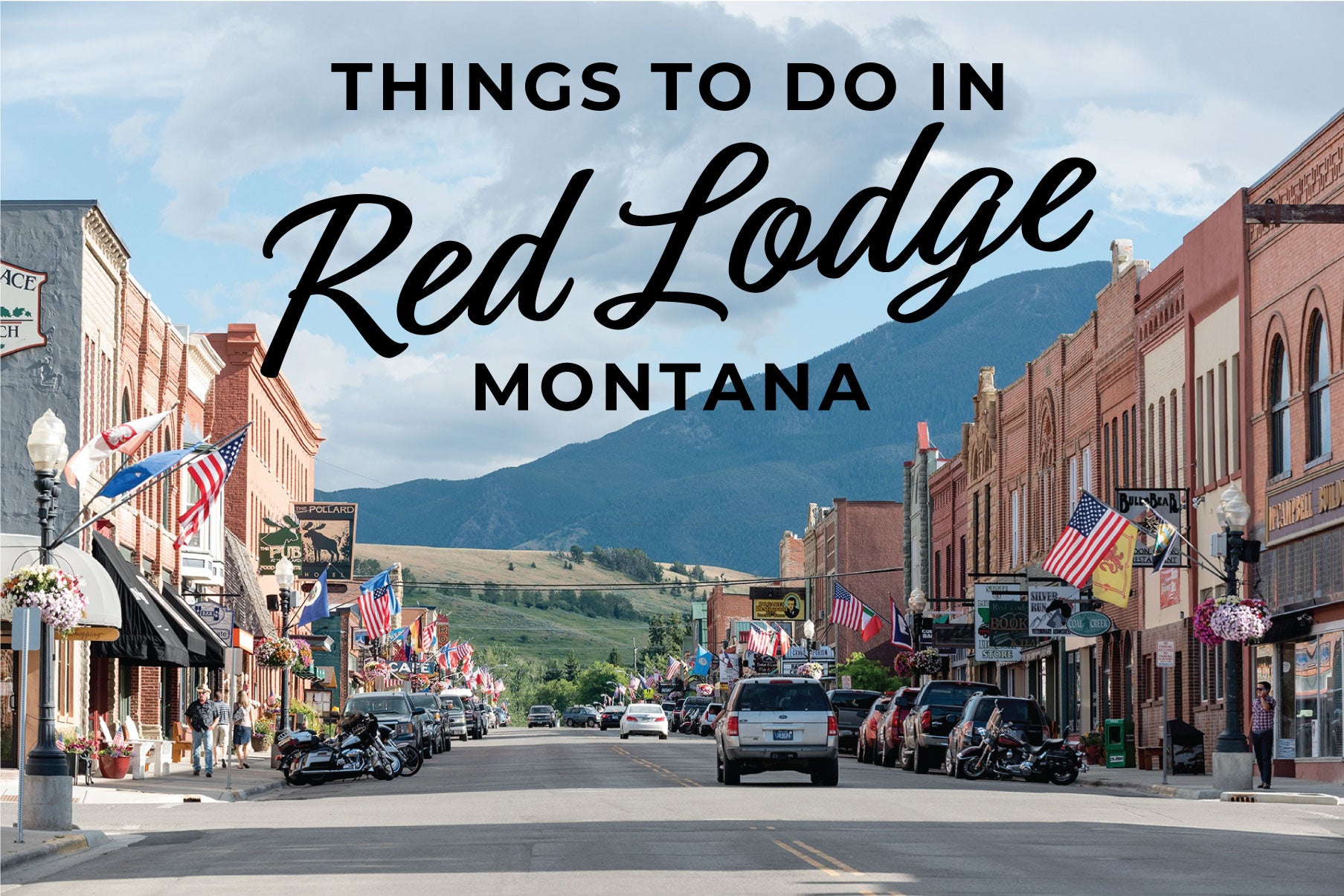 Things To Do In Red Lodge, MT
 Growing up in Carbon County, I'm familiar with small rural towns. Although these towns may look the same from an outside perspective, each has their own quirky differences. One of the towns that my friends and I still visit often is Red Lodge, MT. There are countless things to do in Red Lodge whether you want to stay in town or head out to the mountains for an outdoor outing. Here are some great things to do in Red Lodge:
Check out the Montana Candy Emporium
Now, if we are talking about a true place that makes you feel like a kid in a candy store, look no further then well...an actual candy store! The Montana Candy Emporium is an absolute spectacle that will launch you into a land of nostalgia as soon as you take your first step through the door. The smell of homemade chocolate and taffy is heavy in the air and it's obvious to see why. A vast selection of chocolate is located at the front of the store and huge baskets of taffy are near the back. I have never been a taffy person, but ever since I was a child this has been  my favorite place to get taffy; it is a true delicacy. The nostalgic feeling is also heightened by the antique decor throughout the store. From old timey candies to modern treats, the candy at Montana Candy Emporium makes this Red Lodge staple a must-see!
Mexican Food? Yes! 
I have always been plagued by the dilemma of where to find good Mexican food growing up in Carbon County. Luckily Red Lodge has a couple of restaurants for some tasty bites. 
Bogarts- My friends and I seem to stop at Bogarts whenever we are in town. Not only do they have a wide variety of American food options, but delicious Mexican food as well. An absolute must-have at Bogarts are their famous margaritas. Get a margarita with amazing flavor combinations or get their changing margarita-of-the-month!
Mas Taco- With amazing savory Mexican dishes, it doesn't matter what you get on the menu because everything is delicious. Prepared daily and made with the freshest ingredients, the authentic Mexican food made at Mas Taco is to die for. My mouth is watering just thinking about it. 
Do Some Shopping
Red lodge is the perfect place to just take a day and walk around town! Life on the sidewalks is always bustling and there is always a store for everyone. Red Lodge's Downtown Historic shopping area is full of hidden treasures. So much so, that it's a great place to go if you're looking to hunt for some unique items. 
Stores in Red Lodge can range from souvenirs to high end items. Moo Country is a great place to find some quality clothing that is super stylish. The Village Shoppe is a wonderful store to find distinct Montana items such as coats, flannels, a huge selection of fashionable shoes and so much more! Hometown Sisters is another boutique with an amazing selection of modern and trendy clothes! These are just a couple of the fantastic clothing store options available downtown. There are also a few antique stores that offer unique items. Twice Touched is a quaint antique store with rustic 1800's furniture along with candles, soaps and more. This amazing little town is full of great little shops. Not enough could be said about all of them and the Downtown Historic shopping area is definitely an explore-for-yourself adventure. 
Visit the Yellowstone Wildlife Sanctuary
The Yellowstone Wildlife Sanctuary is a non profit organization that houses non-releasable wildlife while educating visitors of the animals and in Yellowstone conservation. I remember visiting the sanctuary when I was younger with my family and school field trips. They excel at educating their visitors through raising awareness and offering educational programs. Gary Robson, the YWS Executive Director, has written 20 educational children's books which includes one of our favorites Who Pooped in the Park?. Along with employing some amazing kind-hearted people, they also appreciate volunteers. To me, this is a must-go when it comes to the Red Lodge area. 
Some of the animals are available for adoption. This doesn't mean taking said animal home with you but instead with a monthly payment you can become one of the animals Wild Parents! You'll get a certificate of adoption, a bio of your animal with a photo, a tax letter at the end of the year (adoptions are tax deductible!), and the knowledge that you're helping with the care and feeding of one of the animals that relies on the Yellowstone Wildlife Sanctuary for a forever home.
Written by Averi Thompson