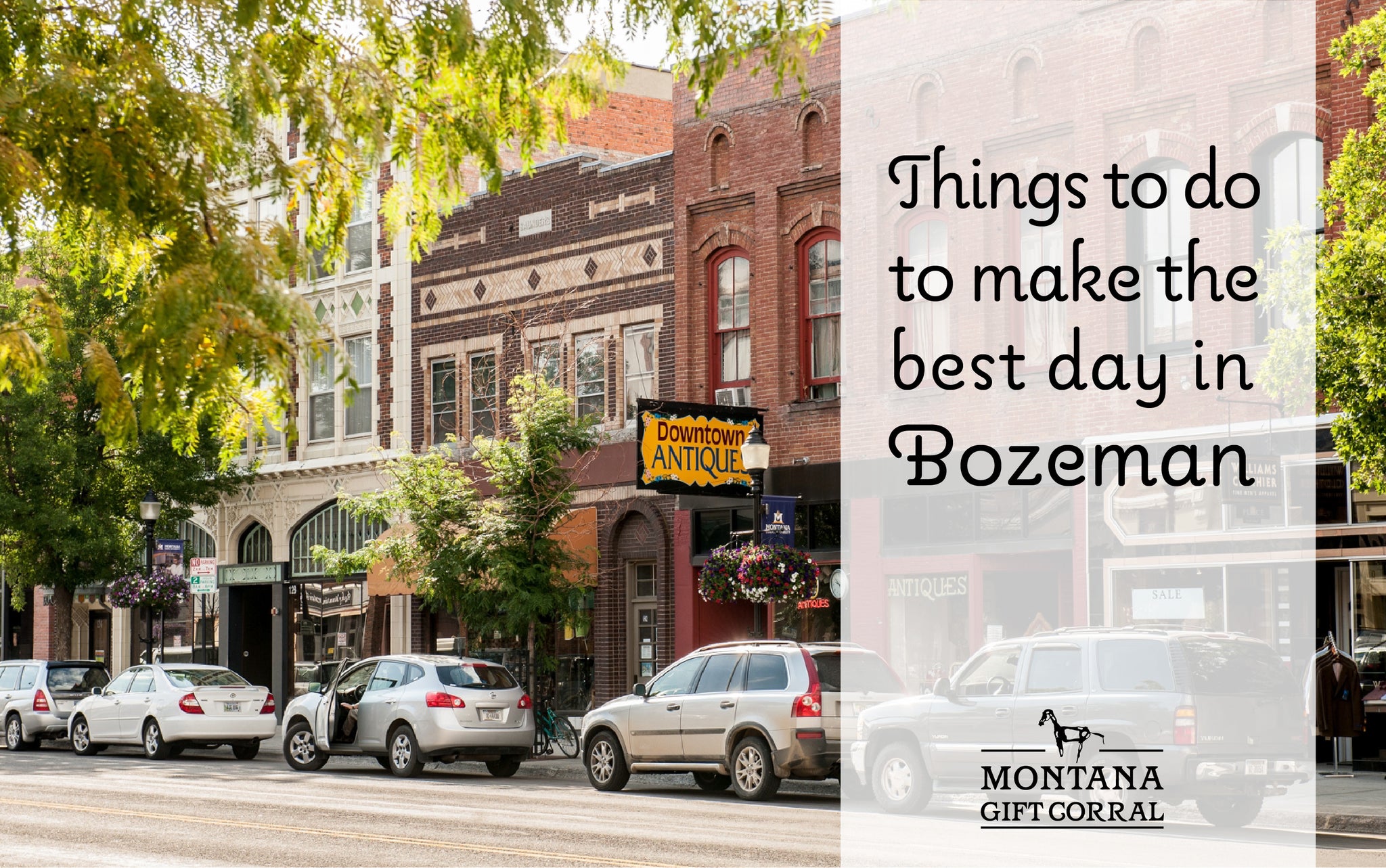 Things To Do To Make the Best Day in Bozeman
Finding something to do in Bozeman may be tough for those who are not from the area or just indecisive when it comes to dealing with so many good options. Bozeman has many activities from the mountaineer to the avid shopper, but what makes the BEST day in Bozeman? Well, the answer would vary from person to person, but here are some recommendations to get yourself out there to make your day perfect.
Brunch to Start off Your Day
Bozeman has many brunch options to fit your personal taste, but I have narrowed it down to my personal favorite places that I think make a great start to any day! The Cateye Cafe is one of the best places that makes classic breakfasts along with mouth-watering lunches. Plus, they were just voted best breakfast sandwich in the state! Stuffed Crepes and Waffles is another great option for any crepe or waffle lover and they include sweet or savory options! Anything from these locations will surely leave you more than satisfied!
Bozeman Shopping
Downtown Bozeman is full of stores that appeal to all different lifestyles. Whether you are a fan of the Boho style or the traditional western wear, there is something for everyone. Taking the time to walk around and window shop is the fastest way to find something perfect! And of course, if you're looking for Montana gifts, we have the best selection! Stores range from any age, young or old! Bogert Famer's Market, which is held from June-September on Tuesdays, is another great shopping destination. This is the perfect place to grab a bite, shop for produce and buy art!
Bozeman Museums
The Museum of the Rockies is a well-known travel site in Bozeman and perfect for small children as well as any adult who would like to learn more. The many permanent exhibits include the Siebel Dinosaur Complex, Taylor Planetarium, and the Paugh History Hall. The museum also features many changing and seasonal exhibits. The American Computer & Robotics Museum is another great option for knowledge-seekers and has free admission and contains thousands of artifacts that highlight the history of human technology!
Hiking
If going on a hike is a part of your best day, then these destinations are perfect for you. The Palisade Falls is a nice short hike that leads to a beautiful waterfall. It's great for small children and dogs on leashes are welcome. In the winter, see the beautiful frozen waterfall! The Drinking Horse Mountain Trail is another easy hike near the "M" trail that provides a beautiful view of the Gallatin Valley. The trail traffic can get pretty heavy, but the hike itself is relaxing and great for those with children.
Wind Down at the Hot Springs
What better way to end the best day than relaxing in warm water? The Bozeman Hot Springs is a popular place to sit back and relax and is even a great stop during the winter season too. Personally, my favorite time to go is in the evenings when the outdoor pools are lit up and you catch a performance. Listening to nice music with calming water is the perfect combination.
We're so lucky to live in a place that offers many unique activities and opportunities. We hope you enjoy Bozeman just as much as we do! 
By: Averi Thompson