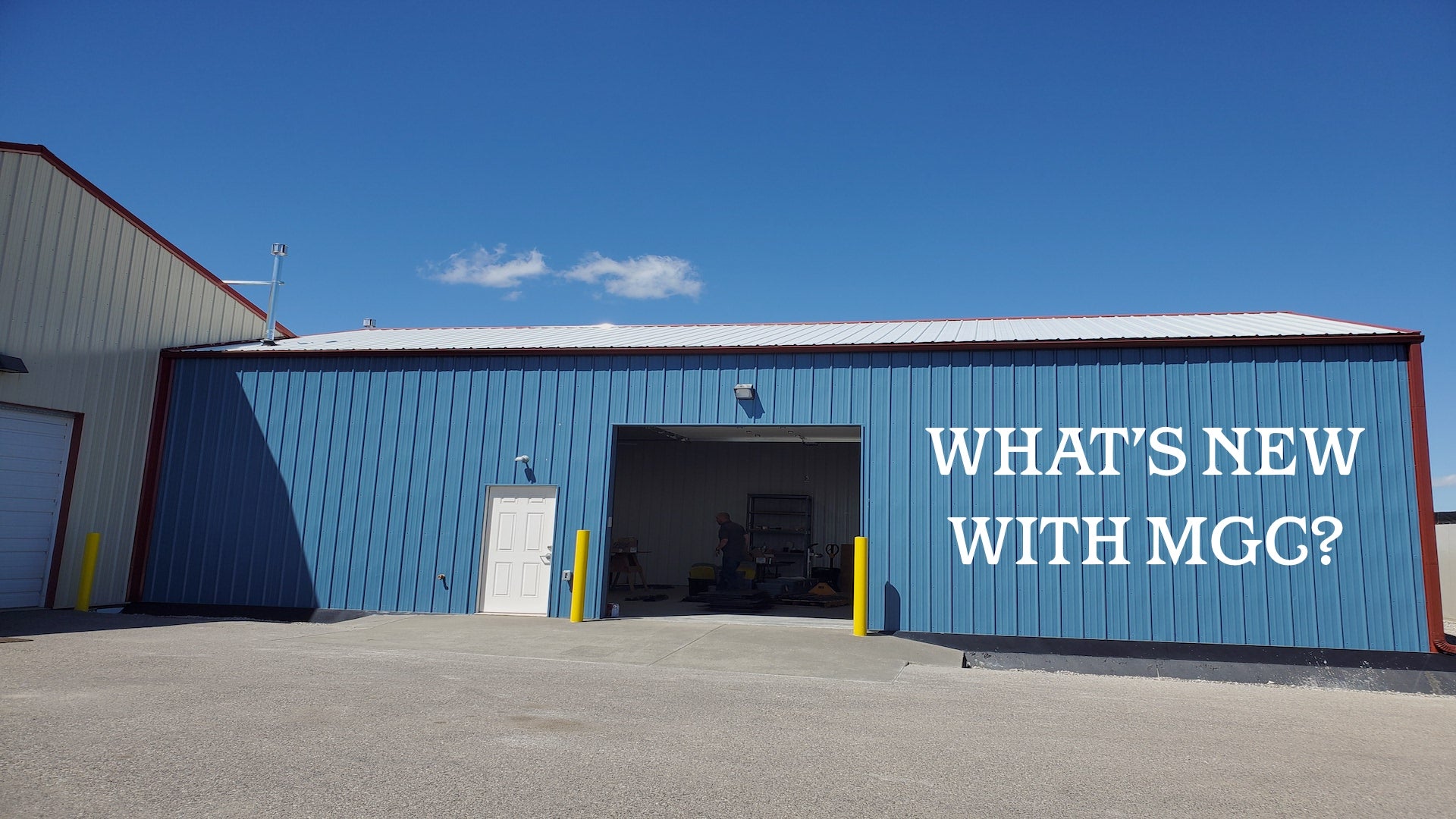 We've Had Some Work Done!
If you ever find yourself glancing over your shoulder just before the first Belgrade, MT exit along I-90 headed east, go ahead and wave! You'll be waving right to our Fulfillment Center. If you've had the chance to stop into one of our stores either in the Bozeman Yellowstone International Airport, Bozeman, or the Lewis & Clark Caverns State Park, you have probably seen one of the happy smiles that have come in and out of our Fulfillment Center! In-fact, this very text you're reading right now comes from that very building. 
Our "command post" of Montana Gift Corral has had some work done recently, and we're ready to share it with you all! Our staff has been having so much fun keeping orders shipped on-time and stores set beyond expectation, even throughout all the dust! 
Our new addition will help operations and continue to deliver to Bozeman and beyond with satisfaction. A big thanks to our builder and everyone who had a hand on making our Fulfillment Center that much better.
Before we begin to move into this new space, we're opening it up to our first Garage Sale! This Thursday, Friday, Saturday, and Sunday from 7am-4pm, we will have all retired and discontinued product for sale starting at 65% off! Everything must go! 
This is a perfect opportunity to help decorate the house, cabin, or condo or to grab some wonderful gifts for anyone you know. We would love to see you in the next few days so come on by and say hello! We're very excited to be back and open to help bring you some of the best Made in Montana products there are and more!
Our team has been having fun getting the garage sale ready! Remember to practice social distancing and we'll see you either Thursday, Friday, Saturday, or Sunday! 
MONTANA GIFT CORRAL GARAGE SALE
109 Pipkin Way
Belgrade, MT 59714

June 4th-7th
7am-4pm