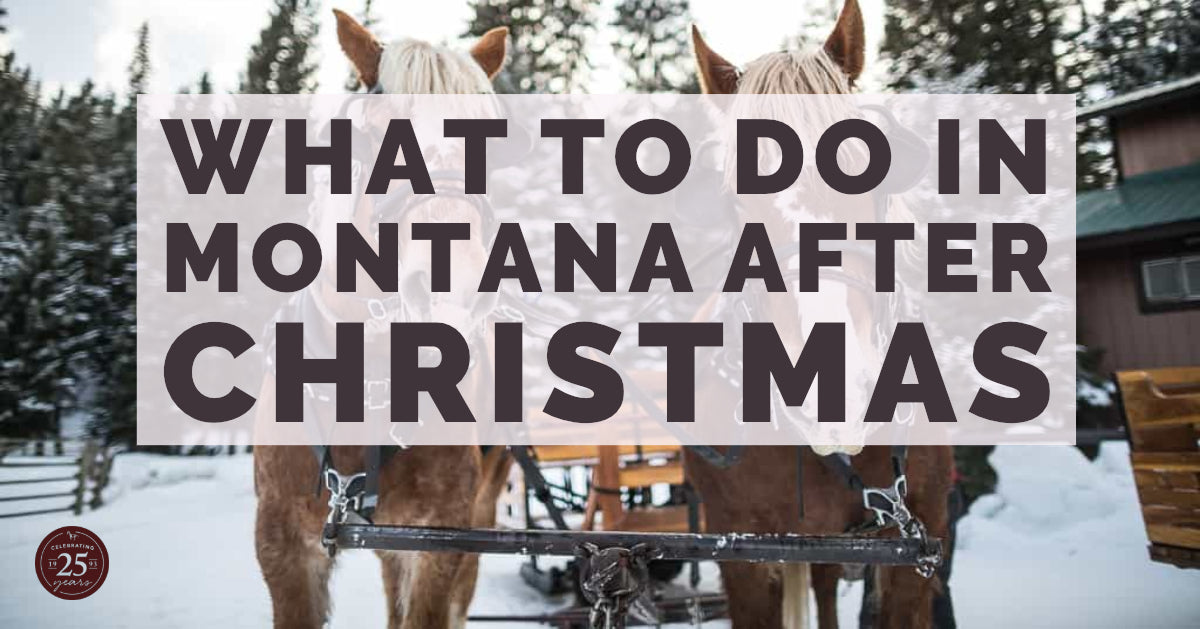 What to do in Montana after Christmas
Christmas has come and gone, the snow is falling and the New Year is on the way! But the family is still in town and the kids are on break. It's time to get out of the house - but what are you going to do?
If you live in or are visiting Montana, you're in luck! No matter the time of year, there is no shortage of family-friendly activities to explore.
Soak it up at Chico Hot Springs
Surrounded by mountains, a stone's throw from the Yellowstone River and a short, scenic drive into Yellowstone National Park, this historic hotel and restaurant offers guests a wide range of experiences, from boutique hotel to luxury cabins, rustic lodging to spa retreats and an unforgettable hot springs pool.
Ideally situated between Livingston, Montana and Yellowstone National Park, Chico Hot Springs is the perfect home base for exploring the wonders of the region. Whether it's a day trip into Bozeman for shopping or a shorter trip to the private day spa, this historic lodge offers year-round access to an authentic western experience.
Take a Snowcoach Tour in Yellowstone National Park
The only way to access Yellowstone in winter is by way of snowcoach, snowmobile, cross-country skiing or snowshoeing; you need these alternative modes of transportation to get around, but they also make for great recreation vehicles! Your winter vacation in Yellowstone National Park isn't complete without a thrilling and engaging snowcoach tour. Yellowstone Vacations offers several kinds of interpretive tours that can easily be accessed from West Yellowstone.
Go Snowshoeing in Gallatin National Forest
Experience Montana's magical winter season with a peaceful ramble in the woods—on snowshoes. Snowshoeing is a great way to stay active and get outdoors with minimal equipment and expense required. Appropriate for all levels and ages, snowshoeing requires little practice. As the saying goes, if you can walk, you can snowshoe! You can rent snowshoes in Bozeman at Round House Ski & Sports.
Witness Montana's Finest Sport: Skijouring
Here, you'll feel your heart pound as horses gallop past, pulling skiers through jumps, turns and obstacles, all while competing against the clock and fellow contestants. It's high-stakes racing with spectacular crashes and big purses. Pick your favorite team and cheer them to victory.
Go Cross Country Skiing
Revel in the peace of the winter landscape when you ski Montana's cross-country and skate-skiing trails. These maintained trails will lead you into the beauty of Glacier and Yellowstone National Parks or to the secret favorite vistas of locals. When your day is done, enjoy a warm fire and a cup of hot cocoa. Cross-country skiing is a great option for those who don't enjoy downhill. But all trails are within driving distance of downhill ski areas—so you can strap on both skinny and fat skis during your trip.
Book a Sleigh Ride Dinner
The sleigh ride dinner at Lone Mountain Ranch has become legendary. Popular to both locals and travelers from far and wide, it is a magical experience for the entire family. Guests load up in a horse drawn sleigh and are taken on an enjoyable ride to an oil-lantern-lit cabin for a family-style prime rib dinner. It will be a dinner experience your family will never forget. Available December through March.
By Zach Altman