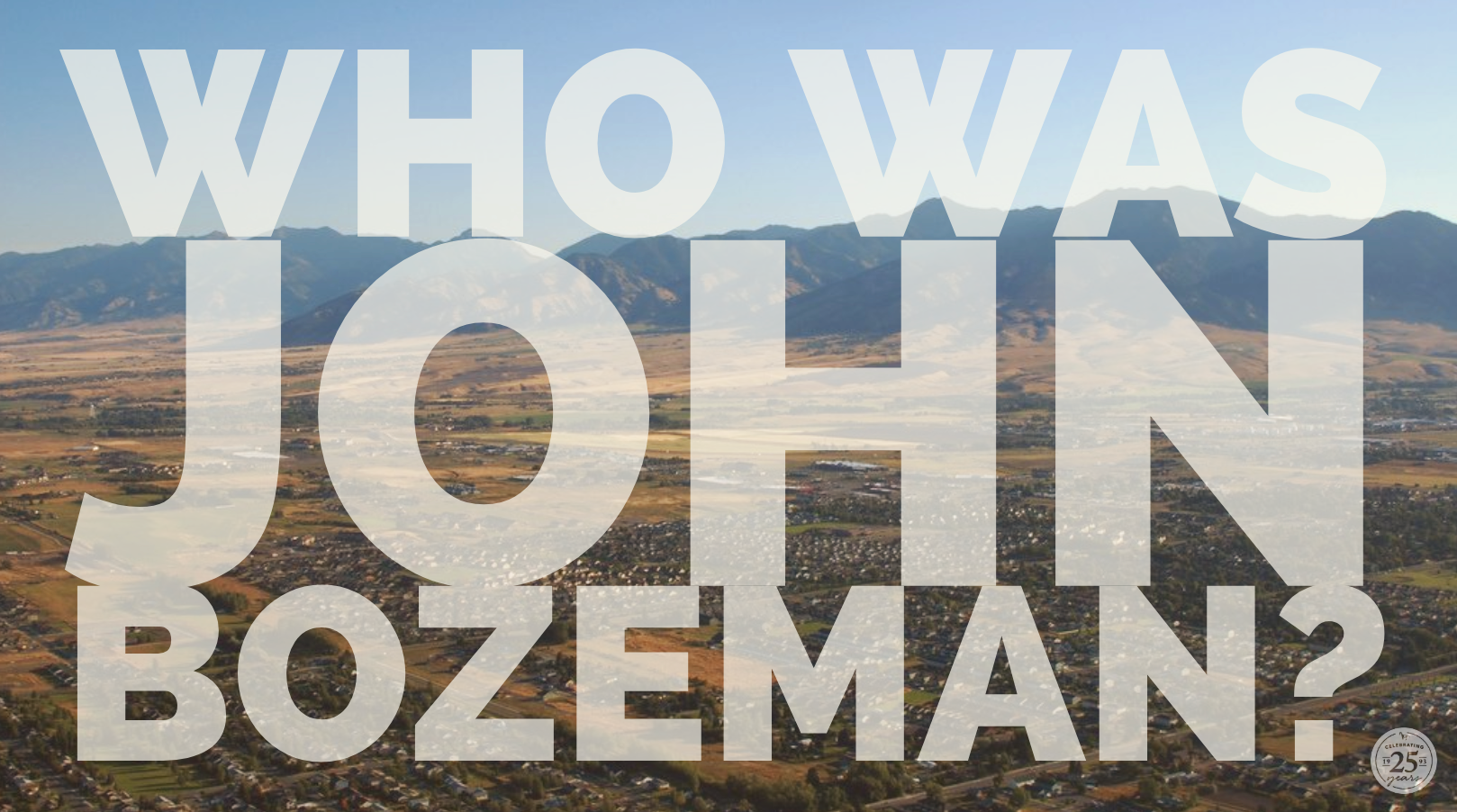 We all know that John Bozeman was the founder of Bozeman, Montana - but who was he?
John Bozeman was a man known for many things. Gold prospecting, trailblazing through Native American territory and murder. The life of John Bozeman parallels the lives of thousands of pioneers that flooded the territories of the American West during the 19th century.
Bozeman, a young man from Georgia, was initially lured west by the Pike's Peak gold rush in Colorado, then moved on to several failed claims throughout Montana, including the gold fields in Deer Lodge and Bannack, Montana's first capitol, in the early 1860's. 
John Merin Bozeman (January 1837 – April 20, 1867) was born in Cherokee County, Georgia. Image courtesy of The Bozeman Trail, Vol. II
After several failed mining claims, John Bozeman and another failed Bannack prospector, John Jacobs, blazed a spur from the Oregon Trail to allow for a faster route to Virginia City, which soon after became one of the first capitol cities of the Montana territory.  This came to be known as the Bozeman Trail.
Map courtesy of Wikipedia.

Soon after the route of the Bozeman Trail was realized, John Bozeman went on to establish the town of Bozeman in the Gallatin Valley, known as the "Valley of Flowers" by the Crow people, in 1864. Bozeman believed the location of the town would be an ideal stopping grounds for more "civilized" migrants from the east.
"...right in the gate of the mountains, ready to swallow up all tenderfeet that would reach the territory from the east, with their golden fleeces to be taken care of."
Downtown Bozeman in 1875. Image courtesy of Montana State University Libraries.

John Bozeman was murdered along the Yellowstone River in the spring of 1867. Tom Cover, his partner and sole witness of the murder, claimed they were ambushed by a band of Blackfeet Indians, but historians speculate the accuracy of this claim and some suggest that Cover himself killed the founder of Bozeman. 
John Bozeman is buried in Sunset Hills Cemetery in Bozeman, Montana. 
By Zach Altman