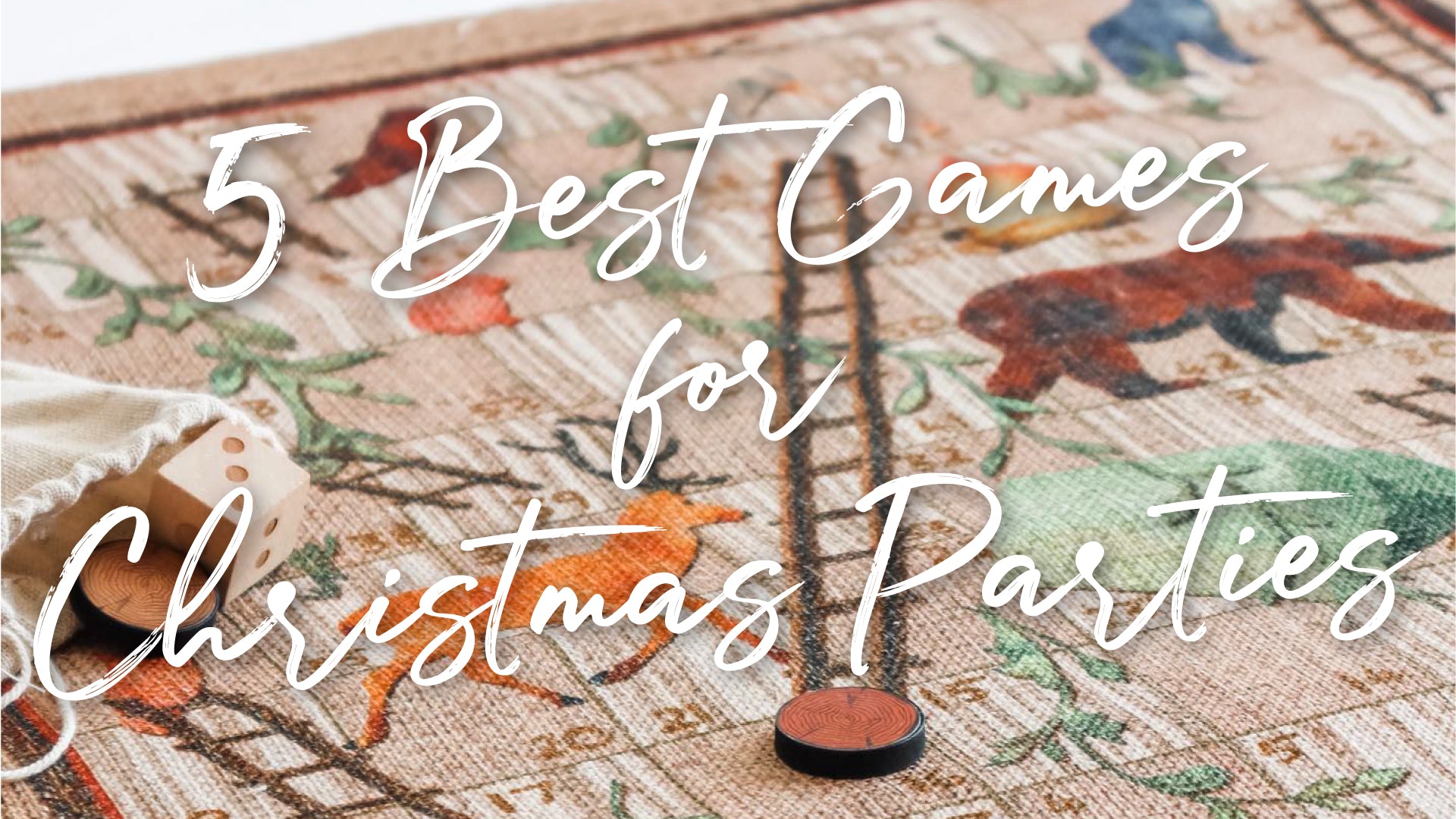 5 Best Games for Christmas Parties
There is nothing that brings people together like a Christmas party and a good game! What sounds more inviting than snuggling up in front of a warm fireplace with your favorite game in hand? From board games, to popular card games, there is no better way to bond with your loved ones that to whip out one of your favorites past times. Here at the Montana Gift Corral, we have several fun games to choose from. Here are a few of our favorites:
1. Twigs and Vines
Are you a fan of the popular game Chutes and Ladders? If so, let me introduce you to Twigs and Vines! Inspired by the classic game of chutes and ladders, this wildlife-themed is perfect for any individual who values the outdoors. Head off our your outdoor journey, and battle to see who will make it to the end first, ultimately winning the game! Make sure to watch out for those pesky vines, they will surely throw a wrench into your adventure!
The Twigs and Vines Game by Demdaco is surely a favorite here at Montana Gift Corral. Including a linen game board, wooden game pieces, and two sewn in ties, this game has everything you need to have the time of your life, and to make cleanup and storage easy. So much fun!
2. Backgammon
Fun fact: Backgammon is one of the oldest known board games. In fact, this ancient game dates back to more than 5,000 years ago! This iconic dice rolling game involves both strategy and luck, and the overall goal is to move all 15 of your pieces off the board. Feeling lucky? Pick up this fun-filled game, we guarantee you and your guests will have so much fun!
If you are looking for the perfect game that will have your head spinning, you need to pick up the Backgammon Game by Demdaco. Including a linen game board, 30 wooden game pieces, and 3 wooden dice, you will have everything you need to help you throw an awesome Christmas party!
3. Madd Capp Puzzles
If you are looking for a simple game, that all of your guests are guaranteed to love, you need to check out our selection of Madd Capp Puzzles! All puzzles from Madd Capp feature realistic animal designs, and the end result is sure to leave you in awe!
One of our favorite puzzles from Madd Capp is the I Am Cougar 300 Piece Puzzle. Each puzzle from this company includes a fun insert with educational fun-facts and a fold-out puzzle image that can be used as a poster or as reference for your actual puzzle! Check out this educational insert learn all about the animal your new puzzle is showcasing. For example, did you know that all cougars are born with blue eyes, and as they age they turn either green or yellow? Who knew!
4. Cribbage
Cribbage, an iconic game played around the world, is perfect for a family game nigh or a Christmas party. Cribbage is played by playing and grouping cards in different combinations that each accrue a different amount of points! Each players score is then kept on a cribbage board!
If you are looking for a unique cribbage board that also doubles as beautiful home décor, you need to check out these boards crafted from real antlers! Crafted from 100% authentic Moose, Deer, and Elk antlers, these unique board will be the perfect addition to any space. So what are you waiting for, get your Christmas party cribbage tournament started!
These stunning cribbage board are available exclusively online, so hurry in while they last!
5. Playing Cards
Some of the most classic games involve playing cards. Whether your friends and family are fans of Rummy, Hearts, War, or even Poker, a pack of playing cards is an absolute necessity! Lucky for you, we have a few packs of playing cards to choose from.
One of our favorite packs of playing cards is undoubtedly the Yellowstone National Park Playing Cards by The Hamilton Group. Bring the spirit of Yellowstone National Park into your home with this attractive pack! Get the party started today with this game-night staple!
Written by: Alexa Jorgenson
Cover designed by: Averi Thompson