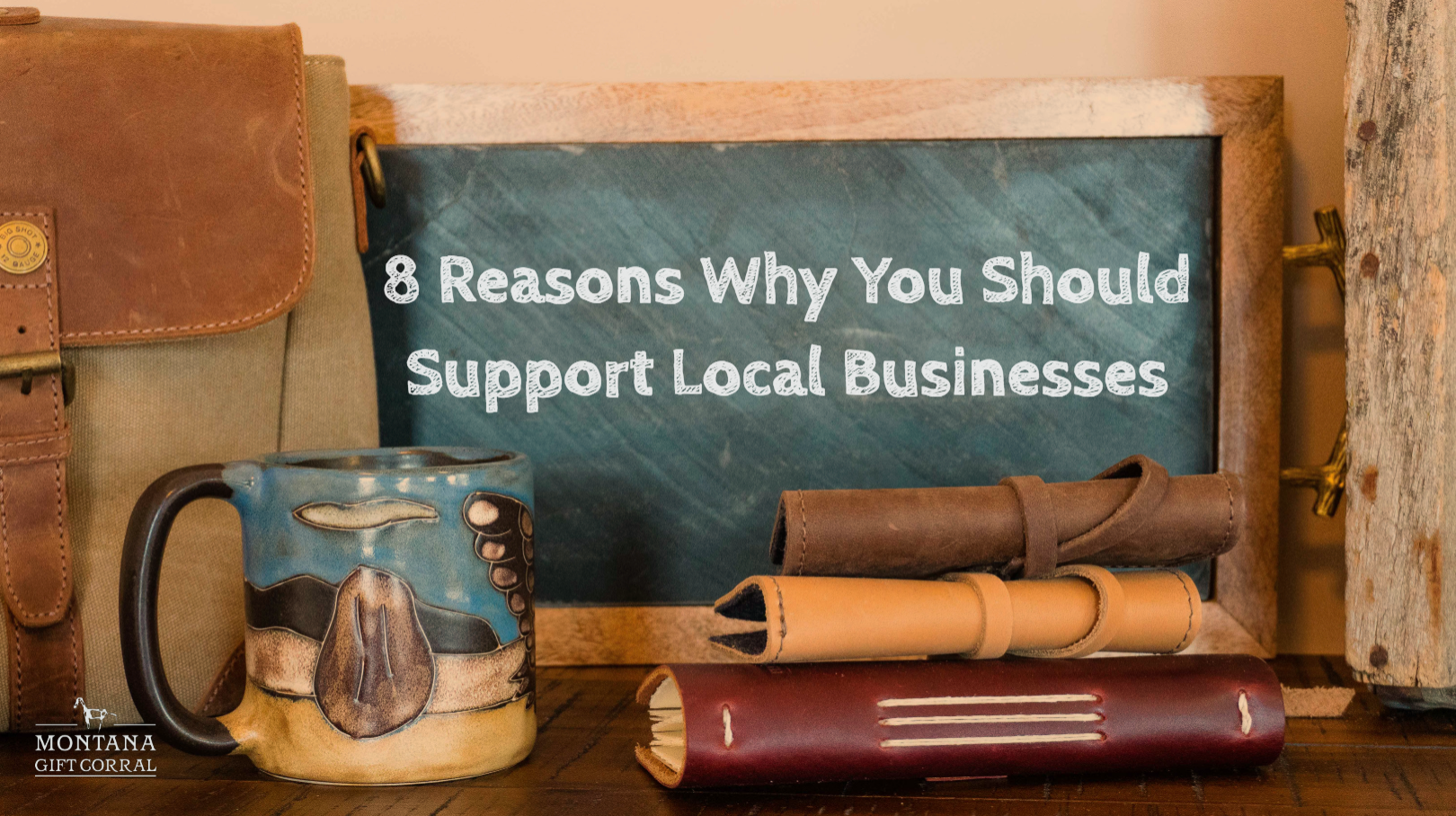 8 Reasons Why You Should Support Local Businesses
It's no secret that shopping local is awesome. Here's why. 
Thinking locally allows for vibrant downtown areas like downtown Bozeman to thrive - making the community a great place to live. While some prices may not be the lowest, the friendly customer service, the face-to-face interactions and supporting local artists and brands is well worth it. Here's 8 reasons why we think you should support local businesses!
1. Shopping local keeps your money in the community.
Music on Main in downtown Bozeman.
Consider your local purchase at a cool gift shop (cough cough) an investment in your community, because it is. According to the U.S. Department of Labor, every $100 you spend at a local business, $68 of that stays in the local economy! Local Montanans will benefit greatly when you shop locally. Bozeman has an incredible 
2. Local businesses are more likely to support other local businesses. 
For example, Montana Gift Corral! We carry countless Bozeman and Montana-made products in our stores and on our website. To meet some of these artists and makers in person, check out our August Art Walk in Downtown Bozeman this Friday.
Antler chandelier from The Art Of Antler Carving.
3. Thinking locally keeps the local economy strong.
That's right! According to the U.S. Small Business Association, locally-owned retailers return three times as much money to the community than their chain competitors, strengthening the local economy. 
4. Local businesses are more invested in their community and tend to donate more money to area non-profits.
Local businesses are more likely to sponsor sports teams, support events and area non-profits. Have you heard about our year-long 25th Anniversary Giveaway?
5. Better shopping experience
Small business owners and their employees are usually more invested in the company, leading to better costumer service and a friendly, welcoming environment. 
Did you know: at MGC's downtown location, we offer complimentary cups of coffee?
6. Local businesses create local jobs
According to the U.S. Small Business Association, Montana small businesses employed 66% of the private workforce in 2014.
7. Unique and diverse product selection
Diverse products from Montana Gift Corral. Image courtesy of Zach Altman.
Shopping small businesses is often a great way to find other local artists and brands that you fall in love with. 
8. It just feels good!
Just think - unique products, great customer service and supporting the community! Feels good to give back, doesn't it?
By Zach Altman