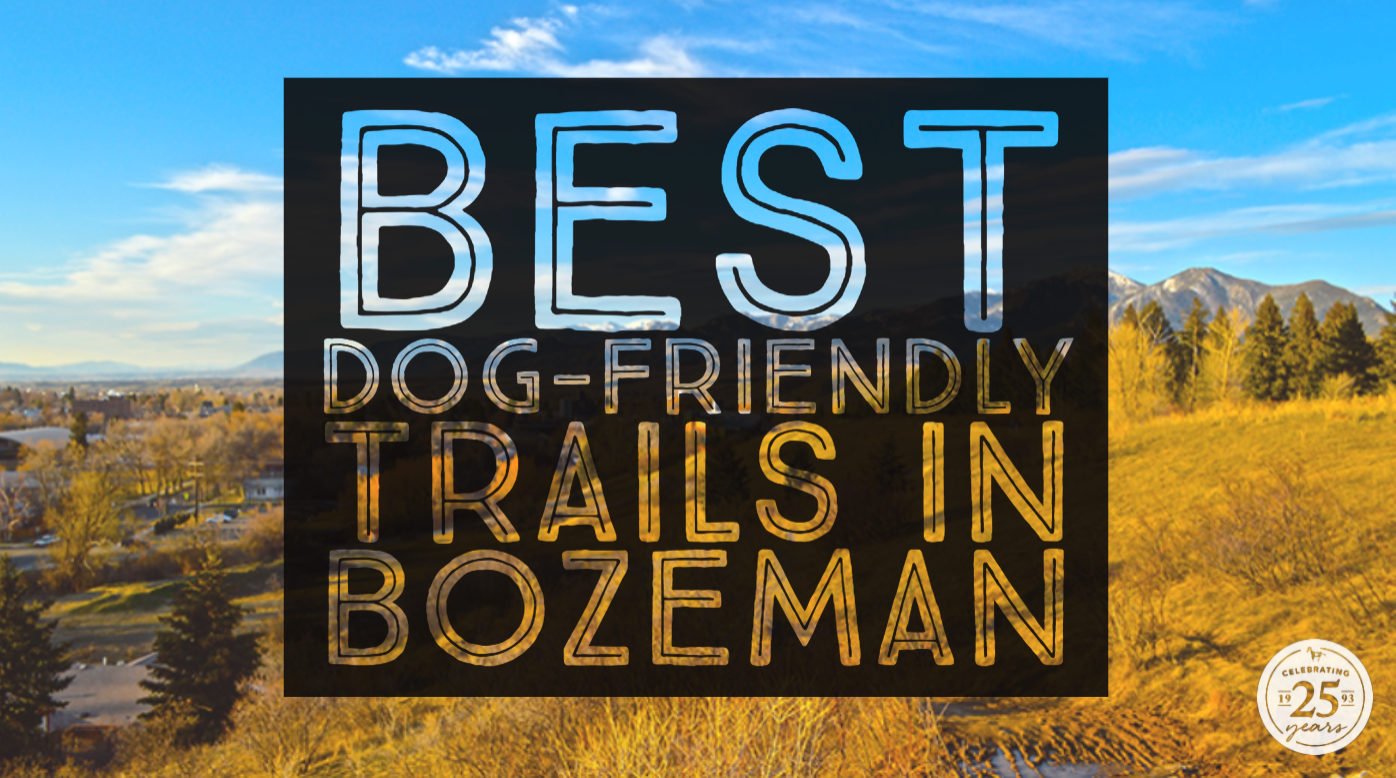 Best Dog-Friendly Trails in Bozeman
Being a mountain town surrounded by national forests, wilderness areas and Yellowstone National Park, there's no shortage of hiking trails in the Bozeman area. Whether you want to summit a 10,000ft peak, or you just want to have a picnic with a view, there's something for everybody out on the trails.
But where are the best places to take the pooch? 
While most trails in the Bozeman area are open to dogs, some are better suited than others. To help you celebrate National Trails Day this week, we're bringing you the best dog-friendly trails in Bozeman!
Snowfill Recreation Area
Snowfill has stunning views of the entire Gallatin Valley. Image courtesy of GVLT.
Snowfill Recreation Area is a 38-acre open space, formerly part of the city's landfill, that now serves as one of the area's largest and most scenic off-leash dog parks. The hilly site has over 2 miles of gravel trails with views overlooking the Gallatin Valley and mountain ranges in the distance.
Peet's Hill / Burke Park
Peet's Hill has the best views in town. Image courtesy of MSU Pocket Guide.
Bozeman's beloved 45-acre park overlooking the city allows well-behaved dogs off leash throughout. This spot is the ultimate sunset walk with your dogs, being open enough to feel comfortable taking the leash off for a spell. 
Bridger Foothills Trail
Stunning views of the Gallatin Valley from the Foothills Trail.
Spanning the entire length of the Bridger Range, the Foothills trail is a scenic adventure to bring in the weekend with your doggo. Choose one of several trailheads to access, depending on how much time you have. We suggest starting at the College M Trailhead and going for a beautiful (and hilly) out and back hike. Early mornings are best, as this trail gets very popular on weekends and evenings!
Drinking Horse Mountain
Drinking Horse Mountain. Image courtesy of Rocky Mountain Expeditions.

Look left as you drive out of Bridger Canyon and you'll see a mountain shaped like a horse drinking from a creek. Meet your next hike, Drinking Horse! This trail climbs 700 feet to the summit with remarkable views. Consider this a shaded version of the M hike!
Looking for tips for hiking in the winter? Click here to learn more.
By Zach Altman