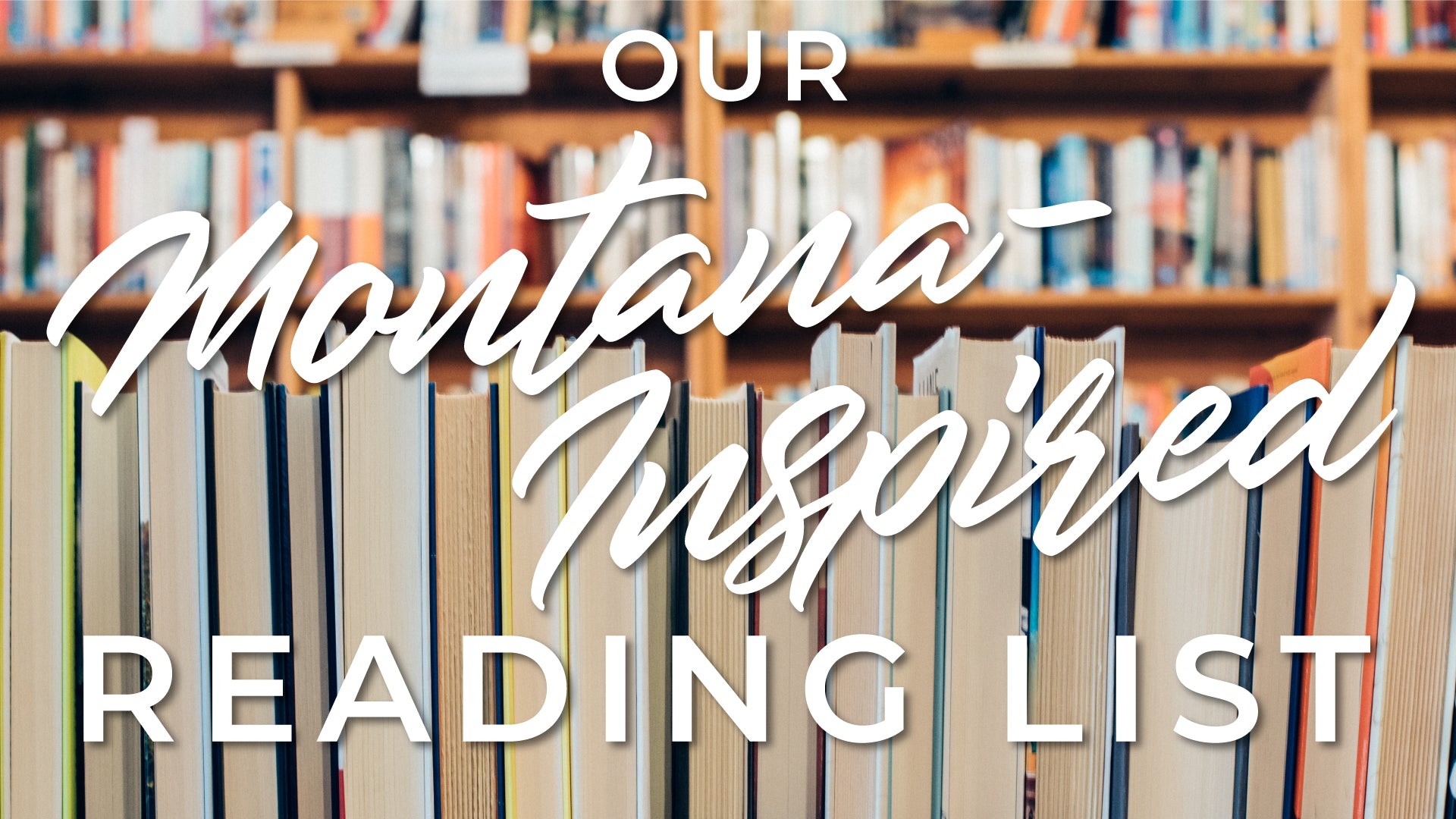 Our Montana-Inspired Reading List
It's National Book Reading Day! If you are the type of individual who enjoys cuddling up with a good read, you're in luck! Here at Montana Gift Corral we have an expansive selection of Montana-inspired and Western-themed books that guarantee your day will be well spent! From Montana histories to works of classic western fiction to stories to share with a little one, these books are sure to delight! All written and published by local folks, these books are an authentic way to get a touch of the Montana experience from the comfort of your couch. Here are a few of our favorites:
"Learn about some of the quirky characters who called (and some who still call) Bozeman home, the nascent arts, and cultural scene of the fifties, sixties, and seventies, and the way in which our personal lives and the life of the community are entwined. With original pieces by local writers, leaders, and educators, this visually joyful book is far more than a simple recount of Bozeman. It is a tale from the heart."
Here in the Gallatin Valley, there is an overwhelming sense of Bozeman pride. I mean, how could you not adore this awesome city! Bozeman From the Heart is a heartfelt collection of stories, memories, and poems from the people of Bozeman. From local artists who found their muse in the beautiful Bridger mountain range surrounding our city to authors who sit in coffee shops and pull inspiration from unique strangers, Bozeman From the Heart tells their stories alongside breathtaking oil paintings that capture the spirit of the small western town turned city. Pick up Bozeman From the Heart to find out why so many individuals gravitate to our quirky mountain town!
With todays technology, land-travel has become increasingly rare. It is highly unlikely that any individual would be traveling long distances by foot or horseback! Follow Bernice Ende along her 2,000 mile ride across America on horseback! Bernice began her long ride journey back in 2005, and since then she has ridden over 29,000 miles on horseback. Learn about the struggles of traveling from Montana to New Mexico completely on horseback, with no human companionship! Follow her as she journeys from coast to coast in Lady Long Rider. This inspiring story is about one courageous woman whose dreams were too big for just one town. 
Bernice Ende, an individual who is referred to as "the personification of the pioneer spirit", is being inducted into the Cowboy Hall of Fame this on August 13-14 in Great Falls, Montana!
While visiting Montana, you have to take a trip through Yellowstone National Park! This famous park was actually the worlds very first national park. Yellowstone is incredible, in fact, it contains approximately half of the world's geothermal features! Head out to Yellowstone National Park to view over 10,000 geothermal features including nearly 300 geysers! Before you go, pick up The Best of Yellowstone National Park by Alan Leftridge! Make sure you get the best possible experience out of your trip to the world's first National Park! This handy guide covers everything you'll need to know ~ and some extra tidbits as well. From the most enjoyable hikes, the best places/times to find Yellowstone's flora and fauna, hidden waterfalls and more! Trust us when we say that this book has it all!
Author Alan Leftridge has worked as a seasonal naturalist and wildlife ranger in the park for years, and has become quite the expert on the regions secrets and sights. Share in that knowledge and foster your own Montana memories with The Best of Yellowstone!
For our full selection of Montana-inspired and western-themed books, click here!
Written by: Alexa Jorgenson, Emma Katherine Roberts