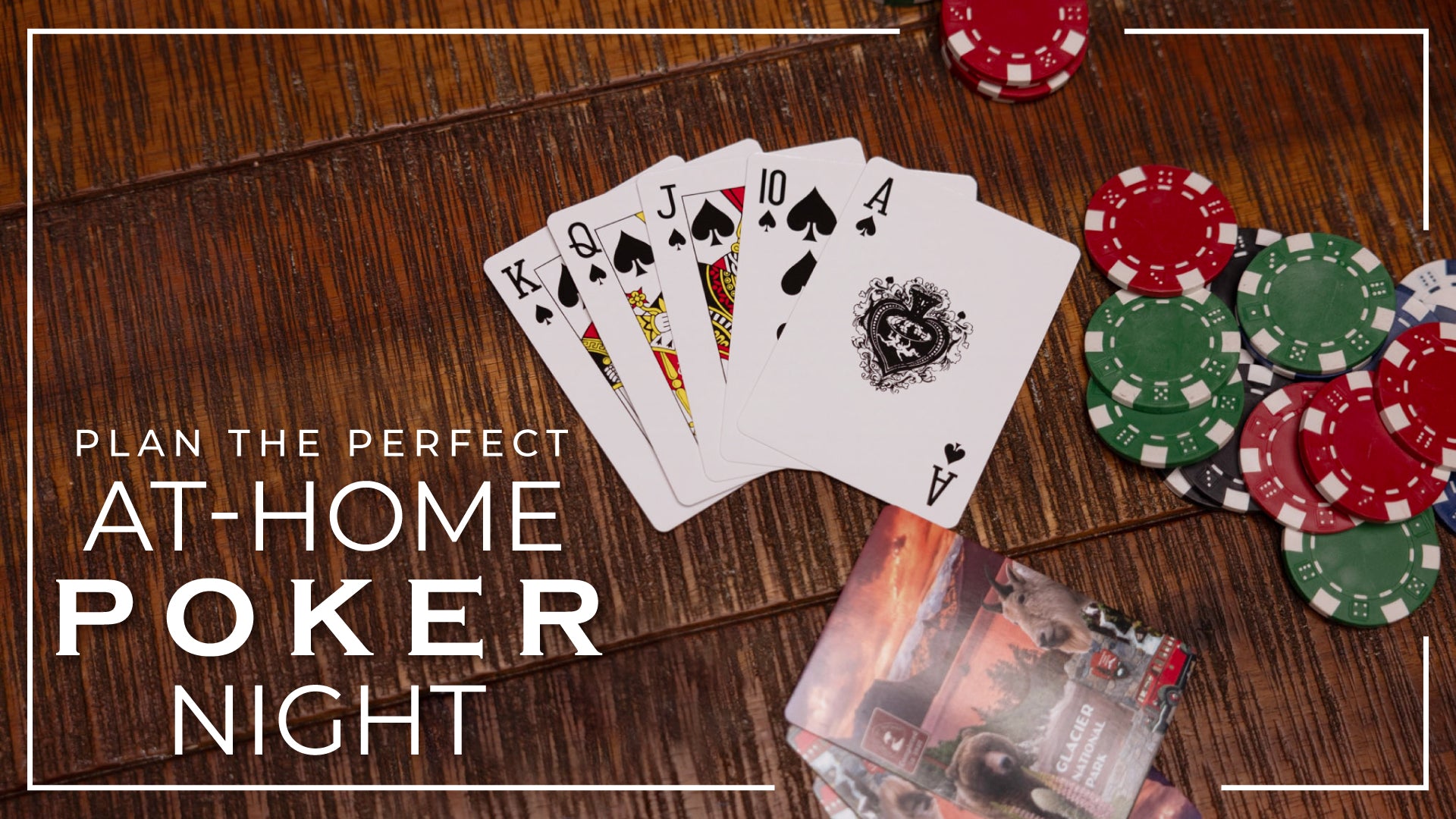 Plan the Perfect At-Home Poker Night!
Whether you're a seasoned poker pro or just looking to have a fun-filled evening with friends, we've got you covered. And to add a touch of Montana charm and authenticity to your gathering, we'll be showcasing a handpicked selection of incredible products from Montana Gift Corral that will take your poker night to the next level. So get ready to shuffle up, deal the cards, and let's dive into a night full of poker fun!
Planning the Perfect At-Home Poker Night with Montana Gift Corral!
To kick off your at-home poker night you'll need a set of playing cards. That's why we wholeheartedly recommend checking out our fantastic collection of playing card sets from The Hamilton Group! This amazing company, established in the beautiful town of Missoula, Montana, way back in 1959, is your go-to source for gifts and keepsakes from the Rocky Mountains. Being a family-owned and operated business for over three generations, they put their heart and soul into finding the most delightful items that truly capture the essence of the region. Trust us, when it's from The Hamilton Group, you know you're in for a truly memorable time!
Glacier National Park Collage Playing Cards by The Hamilton Group
Now, when it comes to hosting a top-notch poker night, snacks are an absolute must. At Montana Gift Corral, we've got you covered with an amazing assortment of snacks that will satisfy any mid-game cravings you might have! Trust us, you won't be able to resist our gourmet popcorns and snack mixes from the legendary Hammond's Candies. With a century-long legacy starting as a small candy shop, Hammond's Candies has become masters of creating top-quality and downright delicious goodies right here in the USA. We're oh-so-excited to share their irresistible snacks with all you fellow poker aficionados!
Who's craving some mid-game fuel? 😉
Siracha Cheddar Gourmet Popcorn by Hammond's Candies
You know what pairs perfectly with an at-home poker night? Fun craft cocktails! From Montana-made drinkware to beverage dispensers, we have just what you need to get the party started here at Montana Gift Corral!
Impress your guests with our awesome collection of Montana-inspired shot glasses, available online and in-store at Montana Gift Corral! These shot glasses embody the spirit of Big Sky Country, featuring iconic Montana landmarks and well-known wildlife. Crafted with care, they are both durable and comfortable to hold. Whether you're sipping whiskey or enjoying a round of tequila, these shot glasses add a touch of Montana magic to your poker game!
Cheers to having the best at-home bar setup for your next poker night! 
Once you've wrapped up an epic and satisfying game of poker, it's time to ensure your poker essentials are stored safely and ready for your next at-home poker night! And for the perfect organization solution, look no further than our Deck Card Boxes by the talented folks at Wayne Carver Woodworking. This incredible company, based in Illinois, had its humble beginnings in a garage where creator Mike Fisher crafted a hand-carved secret box for his girlfriend. Since then, the Wayne Carver team has amassed over 30 years of experience in developing and creating unique, captivating wood-carved gifts. Trust us, these unique and well-made boxes from Wayne Carver Woodworking are simply perfect for storing your favorite deck of playing cards!
Montana Gift Corral has everything you need to create the ultimate at-home poker night with friends. From seriously delicious snacks, high-quality playing cards for endless fun, and shot glasses to kick off the party in style, we've got you covered. With our goodies at your fingertips, you can confidently host an unforgettable gathering filled with laughter, great conversation, and the thrill of a fantastic poker night. So get ready to make lasting memories and embark on a night to remember, with the help of Montana Gift Corral!

***

Written by: Alexa Jorgenson, MGC Content Creator
Photography by: Luke Clark, MGC Photographer
Blog Cover by: Averi Thompson, MGC Graphic Designer