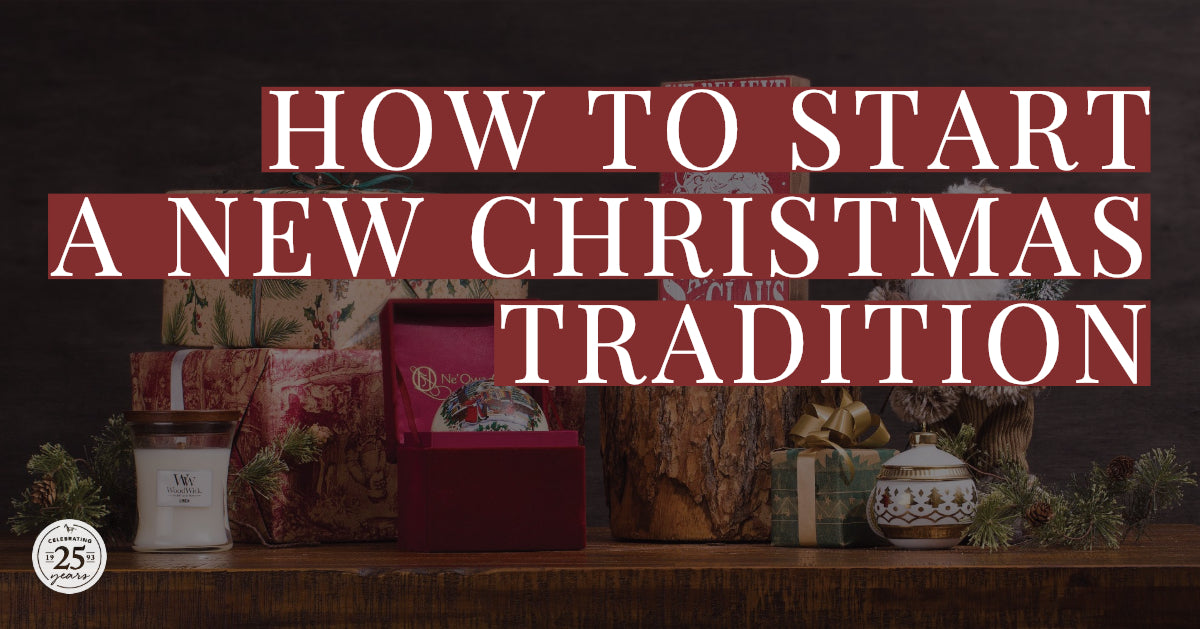 HOW TO START A NEW CHRISTMAS TRADITION
It's crazy to think that Christmas is just around the corner. It feels like yesterday we were enjoying warm summer days exploring Yellowstone National Park, hiking trails and observing wildlife! While we love summer in Bozeman, we live for the holidays! (watch our Christmas Stroll video here.)
This time of year is all about spending time with your loved ones, eating delicious comfort food and maybe exchanging a few gifts as well. As experts on all things Christmas, we've put together a few of our favorite traditions that you can start with your family this holiday season. Enjoy!
Decorate the tree together
Decorating the tree is the most common Christmas tradition in the book! Put on some Bing Crosby, throw a pot roast in the slow cooker and get decorating! We love to dig through boxes of ornaments, old and new, and recall the fond memories each one carries. You can add on to this tradition by making your own decorations, or explore our extensive Christmas collection here!
Bake some Christmas treats
Nothing says Christmas like the warm, rich aroma of chocolate treats baking in the oven! Our fudge mix is the beginning of a plate full of decadent fudge. This gourmet food dry mix is made right here in Montana from select ingredients, so all you need to add is evaporated milk and butter. Campfire Fudge Mix is available in a 16oz. pouch that would fit perfectly in a culinary gift basket or in a backpack for a little sweet treat while camping. Satisfy your Montana made fudge craving with this scrumptious selection from our line of gourmet mixes and savor the flavor of Montana!
Wear matching pajamas
Why not start a silly tradition this year? There is nothing more adorable than the Flap Jack Bear Bottoms by Lazy One! Imagine spending the holidays all cozied up with an extra soft cotton ribbed onesie. Get one for yourself, your kids, even your dog!

Coming in many sizes, you will have a size for any family or friend! We also offer a version for your puppy! Enjoy these warm, fuzzy pajamas every morning with the family.
Write letters to Santa
Writing letters to Santa is great activity for the little ones. Did you know the US Postal Service offers a 'Letters to Santa' service? This allows you to have your child craft a letter for Santa, put it in the mail and receive a response from Santa! Learn more here.
Enjoy some coloring books
Coloring at the dining room table is a great family activity. We recommend trying our Yellowstone National Park and Glacier National Park coloring books in our online store! These are simple enough for children and interesting enough to keep your attention too!
What family traditions do you celebrate?
By Zach Altman