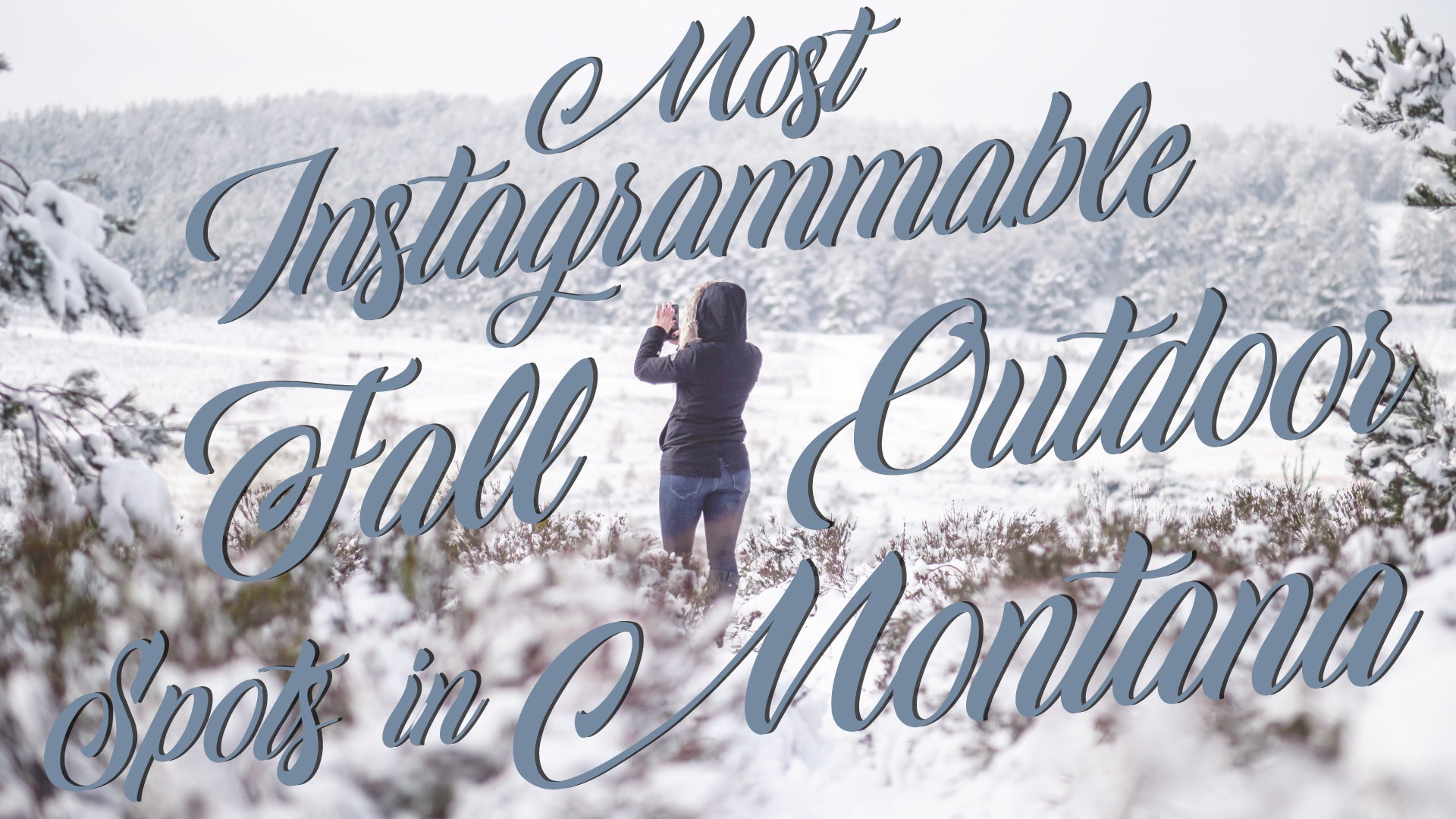 The Most Instagrammable Fall Outdoor Spots in Montana
Whether your day dawns with a bright azure sky after an early autumn snowstorm (known as a "bluebird day" in these parts) or if the heavens feature dramatic clouds bursting with rain, you simply can't take a bad photo anywhere in Big Sky Country. Montana's vast outdoor spaces provide supremely Instagrammable moments... if you know where to look.
Begin with Bozeman
From trails to waterfalls to the local university, beauty abounds in this college town. Heck, even the B concourse of the Bozeman Yellowstone International Airport makes for a pretty Insta shot! Palisade Falls in Hyalite Canyon, a scenic recreation area just south of Bozeman, features stunning waterfalls, and a slight turn of the camera brings beautiful mountain views - take your pick! Peet's Hill near Lindley Park, just inside the city limits, is a favorite Instagram sunset spot (and it's dog-friendly, so feel free to include your best four-legged friend in your photos).
Autumn's Splendor
Along with its wild, natural beauty, Montana also features more manicured flora. The Montana Arboretum and Gardens in Bozeman is just one example of botanical awesomeness just begging to be on your Insta feed. Montana's gardens feature hardy native plants from the northern Rocky Mountain region, as well as plants from the drier, plains regions. Fall is the perfect time to take a stroll in the garden before winter sets in and snow obscures the smaller plants.
Drive the Beartooth Highway

If you have an entire day, consider taking a road trip on the Beartooth Highway, a 70-mile scenic drive. It begins in Red Lodge (a cute Instagrammable town in its own right, with history, culture, and authentic western hospitality). It ends at the northeast entrance of Yellowstone National Park, another photographic show-stopper. Time this drive carefully because this park entrance is not open year-round -the road closes in winter and is not maintained.
Winter Wonderland
Don't put the camera away in winter. Yes, some highways close when the snow piles up, but the snow -capped peaks are visible in Bozeman and throughout Montana. Just bundle up in your warmest winter gear, point the camera, and shoot. 
Your excitement over the first snow and your desire to share it on your Insta feed may have you pulling on boots and running out the front door. Tread lightly on your lawn - white-tipped grass can mean frozen ground (and roots) below. Try to refrain from walking on your frozen lawn or putting anything heavy on snow-covered grass. You'll get a better picture of your green grass in the spring.
Bring the Outdoors In
Bearfoots Bears Forest Nap Figurine by Jeff Fleming
Montana has more than 147,000 square miles of snow-capped peaks, alpine trails, and wilderness where wildlife abounds. When it's time to spend time indoors, you can bring a piece of the wild inside. Souvenirs and Montana-made home decor items will help you find at-home happiness on colder days when you've exhausted your need for outdoor adventure. Create a slice of Montana happiness and remember the most beautiful spots you've seen in the state known for its natural treasures.
Written by: Andrea Martinez
Andrea Martinez is a travel and landscape writer raising six children. She's constantly on the move looking for the best places for exploring or living near nature's finest and she has the photos to prove it. She's moved across the country four times.