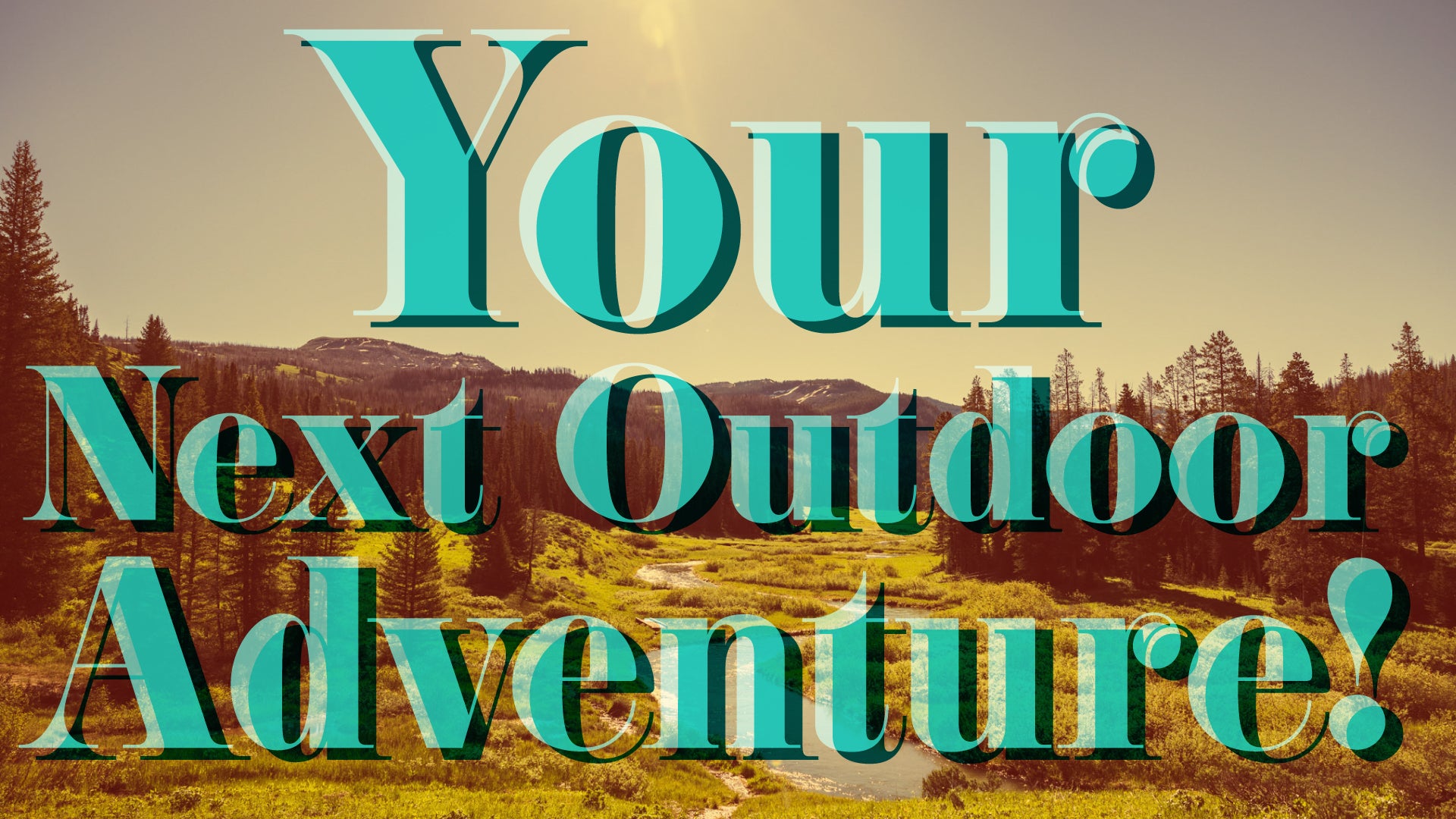 Your Next Outdoor Adventure in Yellowstone National Park!
Here at Montana Gift Corral, our staff all feel incredibly blessed to live in an area boasting such beauty. Comfortably settled in the Gallatin Valley, we often take for granted the majesty of the outdoors, since it is something we are able to experience on a daily basis. This being said, it is important to stop, look around, and fully experience the tranquility of the great outdoors. 
If you are ever in need of a fun Montana adventure, head out to Yellowstone National Park, conveniently located only about 1.5 hours from Bozeman. The worlds first national park, Yellowstone, spans throughout Montana and Wyoming. With over 2.2 million acres of beautiful canyons, rivers, forests, and thermal features, there is no way you will ever be bored within its bounds. 
Come with us on a eventful trail run through Yellowstone National Park!
The Perfect Location for Trail Running in Yellowstone National Park
When it comes to choosing the perfect trail for a jog in Yellowstone National Park, it is truly all up to personal preference. There are more than 900 miles of trails within this outdoor paradise, ranging in level of difficulty. For this specific run, Luke Clark, our in-house photographer/videographer, and his family embarked on a 15 mile run from Bighorn Pass to Fawn Pass. The Bighorn Pass trailhead is located around 20 miles outside of West Yellowstone via Highway 191. This is a popular trail, often garnering the attention of hikers, backpackers, and even birders!
Luke, his father and two brothers, headed out on this adventure to celebrate his brothers birthday. Bright and early at 6am they packed up their bags, complete with snacks, and a change of clothes, and began their adventure to the Bighorn Pass trailhead.
Guide Courtesy of All Trails
As Luke describes:
"When you arrive at the Bighorn trailhead you will begin running about a quarter of a mile until you reach your first bridge crossing. You will continue running on this trail along the river for about 2-3 miles! At the 4.5 mile mark, you will reach a trail junction. Take the trail heading north cutting into fawn pass. From there, you will gain 300 ft of elevation in one mile! Once you reach the fawn pass trailhead, continue west back towards the highway. Finally, you will run on the road back to the Bighorn trailhead!"
Wildlife in Yellowstone National Park!
When spending time in Yellowstone National Park, you are almost guarantee to catch a glimpse of a vast array of wildlife. Outdoor recreators will often see wolves, moose, elk, bison, badgers, and foxes! On this trip, Luke and his family came across sandhill cranes, deer, and even frogs. While these critters definitely made the day worthwhile, Luke was surprised to come in contact with one much bigger, and more aggressive mammal! As he puts it:
 "As we were running, I was looking at the trail deciding where to put my foot next, and wondering how I will ever keep my feet dry. While I was looking at the trail my brother Orrin said 'Oh look, a bear!'. My youngest brother Shad halted abruptly and said 'Oh shoot'. Standing in front of us was a beautiful cinnamon grizzly bear! We looked at the bear, and at the same time, it lifted his head and glanced back at us, turned around, and started running up the hill. Halfway up the hill it stopped, and looked at us again, before continuing over the hill and out of our vision. 
Piece of advice; always have bear spray on hand, even if it is on a well trafficked trail. You don't want to become a statistic!"
Yellowstone National park is home to two types of bears; black bears, and the iconic grizzly bears! Grizzly bears, with a population of around 730 within the Greater Yellowstone Ecosystem, gather the attention of travelers from around the world. Grizzly bears are known for their large shoulder hump, and concave facial profile. Grizzlies are known for their aggressive tendencies. While considered one of the most lethal mammals in the wild, they will typically not attacked unless provoked or caught off guard. These omnivores are quite an awesome sight - from a safe distance, of course! 
An Outdoor Adventure Worth Celebrating!
Once they arrived back at the Bighorn trailhead, this group of runners were exhausted. Needing some quick fuel to keep going, they popped out a bag of our Big Easy Snack Mix by Hammonds Candies. There is nothing like a heart-healthy trail mix to give you enough energy to conquer your day! With the perfect balance of cajun peanuts, taco sesame ticks, cheddar whales, and rice crackers, this filling snack mix is just what you need to tide you over. Before heading back to town, Luke and his family decided to jump in the Gallatin River to cool off. 
After enjoying their early afternoon snack, and a quick dip in the river, they began their drive back to Bozeman. On the way, Luke and his family decided to stop by the Hungry Moose Market & Deli in Big Sky, MT, to grab a sandwich! First opened in 1994 as a simple roadside produce stand, The Hungry Moose Market is now known for its two shops, offering an array of delicious drinks and quick bites. In addition to its delicious recipes, this local deli is noted for its commitment to our fragile environment. This company has eliminated the use of all plastic bags, partners with Bags for a Change, and even uses compostable deli packaging!
Luke describes:
"Overall, my family and I had a wonderful time on the trail. We were able to see a variety of wildlife and wonderful views. It was such a nice day, and we feel so lucky to have access to such beautiful trail systems near Bozeman!"
Written by: Alexa Jorgenson, MGC Content Creator
Photography by: Luke Clark, MGC Photographer & Videographer
Blog banner by: Averi Thompson, MGC Graphic Designer