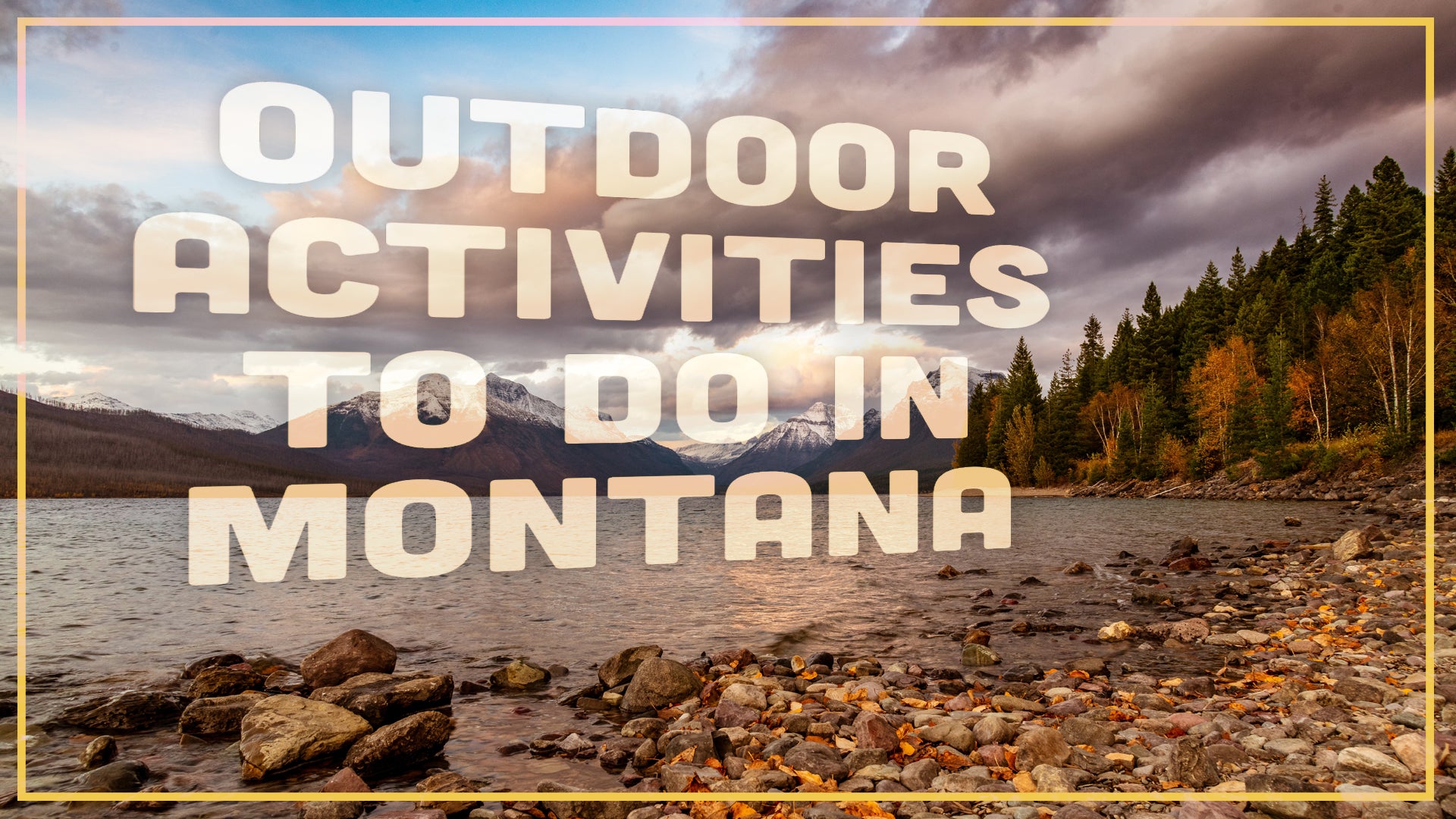 Top Outdoor Activities To Do in Montana
Montana is famous for its abundant natural wonders. From snowy mountaintops to crystal clear lakes, there's something for every outdoorsy person to enjoy. How can you make the most out of your time in this wild western state? 
We've compiled some of the most popular outdoor activities to do in Montana. We'll also provide some location recommendations to get you started on your journey. Pack your bags and get ready to breathe in the fresh air of big sky country!
Take a Hike (or Bike)
No, we're not telling you to go away — we'd rather you stay and enjoy Montana's many hiking trails. National Trails Day is a big deal in Montana, and it's no surprise why. The state has hundreds (if not thousands) of hiking trails. Montana's Glacier National Park alone has more than 700 miles of footpaths to explore!
With so many trails throughout the state, you can find the perfect path to meet your needs. For example, pet owners can visit one of the dog-friendly trails near Bozeman. History buffs may enjoy the Lewis and Clark National Historic Trail which passes through 16 states including Montana. 
If you'd prefer a faster mode of transportation, consider riding a bike instead. You can either pack your own bike or rent one from a local business. Many trails are open to both foot traffic and cyclists but check ahead to ensure you're not breaking any rules.
Get Your Feet Wet in Lakes and Rivers
Summer weather drives Montanans to the shores of lakes and rivers. Swimming is the simplest way to participate in the summer fun, but it doesn't end there. Pick up a paddle for kayaking, white water rafting, or paddle boarding. For a more relaxed experience, float down Madison River in an inner tube. All of these water activities are sure to keep you cool and entertained on your trip!
If you don't want to pack a swimsuit, you can still enjoy Montana's water features. Visit some of Montana's waterfalls for an awe-inspiring sensory experience! You also can apply for a fishing license to enjoy nature's bounty.
Sled or Ski Down Montana's Slopes
The snowy season in Montana lasts from November to April, so don't let that snow go to waste. Montana is filled with great skiing destinations, from Bridger Bowl to Big Sky Resort! Families also may enjoy sledding spots like Gallatin Regional Park or Langohr Campground. 
When you're worn out and chilled to the bone, warm up in nearby restaurants and breweries. Bozeman is home to many après ski spots where you can unwind.
Go Camping
If you want to enjoy nature 24 hours a day, stay at one of Montana's hundreds of campgrounds. Popular Montana campsites include Apgar Campground, Basin Montana Campground, and Many Glacier Campground. Any of these spots will allow you to enjoy fresh air, starry nights, and access to local natural attractions! 
Before you head off, check that you have all your camping essentials. It's especially important to protect yourself from mosquitoes so you don't spend all night swatting and scratching!
Watch the Wildlife
Montanans share nature with birds, beasts, and everything in between. If you'd like a peek at the local wildlife, Yellowstone National Park is one of the best places to do so. The park is home to bears, bison, elk, foxes, and hundreds of other species!
We love wildlife, but it's best to watch from a respectful distance. Don't approach any animals and always bring bear spray with you. Binoculars will allow you to watch animals from a safe distance. The National Park Service advises visitors to keep 100 yards away from wolves or bears and 25 yards away from other animals.
A wild bear encounter can give you quite a fright. If you'd prefer to meet animals on your terms, consider the Montana Grizzly Encounter or the Yellowstone Wildlife Sanctuary. Both of these organizations rescue wildlife and educate visitors about these majestic creatures. Plus, your patronage will support conservation efforts!
Explore on Horseback
Live your Western dream with a horseback riding tour. Hundreds of ranches offer horseback activities from tours of Glacier National Park to obstacle courses. Don't worry if you've never been horseback riding — many facilities offer lessons for young and old so you can be comfortable on your ride.
If you'd rather watch horses than ride them, consider a rodeo. Examples include the Augusta American Legion Rodeo and Bucking Horse Sale in Miles City. Don't forget to snag a horse-themed souvenir to remember your trip!
Go Rock Climbing
If you'd like to fully explore the land of the shining mountains, why not climb them? One popular location for rock climbers and hikers alike is Beartooth Mountains. Filled with ancient rocks, waterfalls, and plateaus, these stunning mountains provide both challenge and beauty to visitors. There are plenty of other rock-climbing destinations, such as the Berne Park Boulders in Badrock Canyon.
The safest way to rock climb is with an experienced guide. They will ensure your route and equipment are as safe as can be and select the best place based on your experience level. Plus they know the most beautiful spots to climb!

**


Written by: Lauren Bryant - Lauren Bryant is a freelance writer based out of Eugene, Oregon, with a B.A. in English and a minor in comics and cartoon studies. She loves nature and exploring new places.